December 30, 2003
All we can do is pray
"The only way to prevent the destruction of Tehran: Pray there won't be an earthquake". From Hamshahri newspaper on Tehran, December 28, 2003.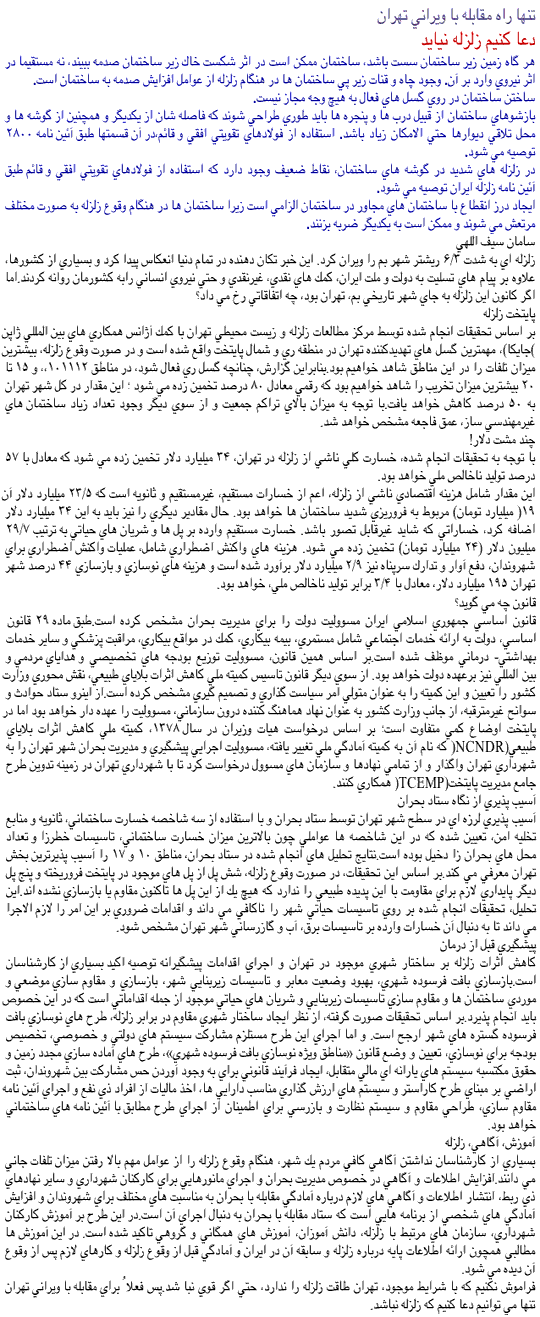 Sent by Beeb
* Send this page to your friends

Funny stuff, interesting stuff, important stuff, stupid stuff, all sorts of stuff... Have you got something for this page?