July 14, 2004
Would you use this toilet?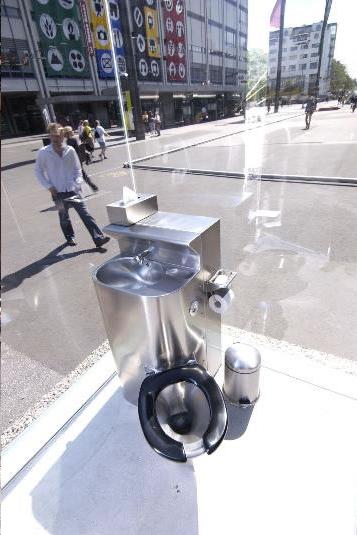 Here's a picture of a public toilet in Switzerland that's made entirely out of one-way glass. No one can see you in there, but when you are inside, it looks like you're sitting in a clear glass box. Would you use it? (See from outside)
Sent by Sarshar
Funny stuff, interesting stuff, important stuff, stupid stuff, all sorts of stuff... Have you got something for this page?