July 3, 2004
Saddam's favorite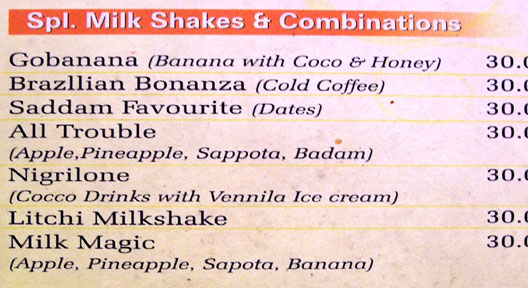 I just came back from India with tons of pictures and good memories. When in a restaurant, I saw something on the menu that I could not believe: Saddam's favourite! So, I am sending it to you with this caption: Saddam might be in the court but you can still order his favourite drink in
a restaurant near the high court in Chennai, India. June 12, 2004.
Sent by Akbar Mahdi
Funny stuff, interesting stuff, important stuff, stupid stuff, all sorts of stuff... Have you got something for this page?