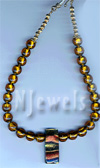 Bead by bead
Jewelry
By Naghmeh Nowrouzi
August 31, 2001
The Iranian
Naghmeh Nowrouzi was born and raised in Tehran, Iran. She came to the U.S. when she was seventteen. She has been trained on jewelry design, metals, wire wrap, and wire sculpture. She's designed jewelry since the late 80's but didn't start making and selling her own designs until 1998.
Her work reflects her own innate sense of design and detail. Each piece is handmade, a one-of-a-kind art piece. In her work detail are textured mixed with the various stones and glass resulting in a unoque blend with a feeling of their own. Each piece is hand made, bead by bead over many hours of detailed work.
Her hope is that the person(s) who wear her jewelry will feel blessed and at peace, for that is how it was made. Naghmeh keeps her work at an art gallery called Art Image Gallery, at Washingtonian Center in Gaithersburg, Maryland.
>>> NEXT PIECE (9 total)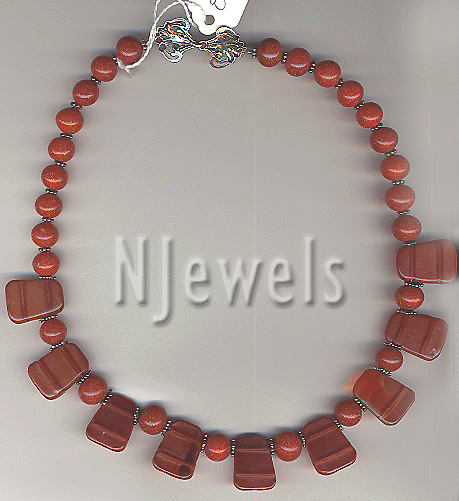 >>> NEXT PIECE (9 total)