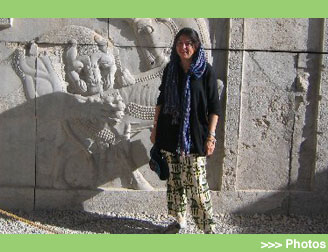 Dream come true
Going back to see the beautiful historic city of Shiraz was a dream come true, one which brought back many memories
>>> Photos
Fariba Amini
March 19, 2006
iranian.com

Esfahan, Esfahan, what a place!
Where every lover is faithless.
Straight to Shiraz will I flee,
And a hundred friends find at every stop.
-- Baba Taher
When I returned this last time to Iran and had a chance to travel the country a bit after a decade, I wanted to go back to the city of my childhood and teenage years, where I always wished to ive there permanently. Yes, Shiraz was a dream to me.
I remember going with my parents and four brothers, and our driver, Mammad Agha as we called him; my father used to say you must know your own land before you conquer another so in the spring time we would embark on this journey throughout Iran, in our old black Mercedes, from north to south, from east to west, stopping in every city and many villages. My father knew many people, almost one or more persons in one the major cities of Iran.
But Shiraz was always special. We knew the Ebneyousefs, the Mahallatis, the Farzanehs. All with different backgrounds-one religious, one secular/ modern yet all living side by side, respectfully, in one of the most ancient cities of Iran, the land of the great Hafez and Sa'adi , the land of Persepolis, the city of beautiful gardens, of Sarveh Naz, and of faloudeh Shirazi and Asheh Kardeh; I never forget the breakfasts on the floor at the late Ayatollah Mahallati's home with the exquisite taste of his
Charming and beautiful wife, Tahereh Khanoum or the many lunches and dinners at the Farzanehs - one of Shiraz's most prominent families, and tea at the Ebneyousefs; they all remain our friends to this day, even if Iran's landscape has changed both politically and socially.
This time, I stayed with Guiti joon as we call her and her husband Dr. Farzaneh, a former professor at Shiraz or Pahlavi University, Mahin Khanoum, her sister in law, a very charming, witty, and educated woman. In her home of almost 120 years where TV stations have come To take video as it is still one of the oldest remaining homes in Shiraz, I had to capture those memories and I did this last summer.
Although, Shiraz had changed, although people like in other cities of Iran were under stress and frustrated, as the photo shop owner told me "can you believe that the Ayatollah of Shiraz has recently said, women should walk on one side of the street and men the other?!!"Shirazis haven't lost their flare. Things are different now, as an example, the young guard told my young cousin she could not enter the palace grounds, now turned into a military museum because her tunic was too short! After much arguments and seeing that we were persistent and not "foreigners" he finally gave in to us.
I remember the young men who were making fun of my outfit at Persepolis, thinking that I was a foreigner, "in khareji ro bebin ba in lebasesh." After they had their fun, I finally said to them in Farsi, but I am more Iranian than all of you and they all laughed! I saw the warmth of a people who are still known for their charming accent and their hospitable nature. I did not see that changed one bit. On our last night in Shiraz, we went to a Pizza joint, owned by the nephew of a friend called Pizza Hot! It was packed with people, young and old, enjoying the very delicious Pizza and other food.
We visited the tombs of Hafez and Sa'adi, Bagheh Eram, Hamameh Vakil, takhte Jamshid and Naghsheh Rostam. We stopped at Passargad, a magnificent site in all of Fars, tomb of Cyrus the Great. Unfortunately Bazaar Vakil was closed due to some Imam's death in the many centuries ago. But we went to Shaheh Cheragh after borrowing a chador from our driver's wife. One of our drivers, a wonderful Shirazi named Mehrdad, invited us for dinner at his house and another explained in detail, like a professional guide, the many wonders we visited.
Shiraz is not the same place of my childhood times. Under this Islamic Republic, many things have changed, which is all too natural. I am no longer that teenager and Iran is a different country now, but to go back and see this beautiful historic city was a dream come true. For that I am grateful; I remember staying with my father, in March 1979, shortly after the revolution. He had become the governor of Fars, a man who withstood the invasion of Khalkali and his gang who wanted to destroy Persepolis as a sign of decadence. He lasted no more than a month before he resigned.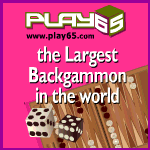 Everyday, I used to go with the driver to buy Faloudeh; there were all the fancy cars used for the governor during the Shah but my father used a simple car as he has always hated the pompous nature of things. I remember my aunts, uncles and cousins who came for Ayd and we all went to Daryacheh Parishan (wandering lake) where one of my brother's clever ideas was to go further into the lake and the car, a Range Rover got stuck; after waiting and trying different ways, they finally had to bring a special army truck to dig it out.
We were all waiting there for hours, but it was all fun: Laughing and enjoying the times, mingling with the villagers. The anticipation was not a predicament. The locals brought us doogh and bread. And we were finally able to get out of our ordeal. Oh, what fond memories of the past, of the beautiful Ostan-e- Fars and Shiraz. In this Norouz 1385, I want to capture the moments I spent in my favorite city of Iran- Shiraz and say to the Shirazis you haven't lost your touch! >>> Photos
As the great poet said:
"Khosah Shiraz o Vaz'eh bee Mesalash, Khodavanda Negahdar az zavalash"
Pleasant is Shiraz and its incomparable site. O Lord, preserve it from decline.
-- Hafez
Photos
(1) (10) (20) (30) (40) (50) (62)