Click photo to see next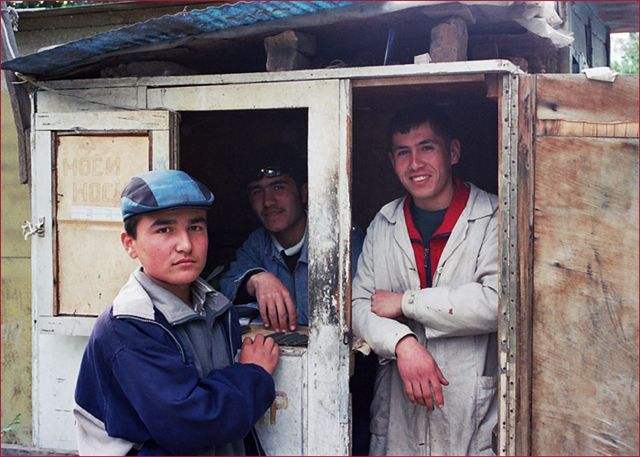 "Nasser's Naas" in Khojand
Naas is a cheap tobacco-based product
people use instead of cigarette.
They put in their mouth then
spit it out after it loses taste.
Click photo to see next
>>> See thumbnails
| Intro | First photo | 10th | 20th | 30th | 40th | 51st: Last photo |
From Samarqand to Dushanbe
Photo essay: Central Asia
Mehdi Jami
September 11, 2004
iranian.com
.................... Say goodbye to spam!