Iran's Lebanese blunder
If anything, the Middle East is shutting its doors in the face of Iran
July 23, 2006
iranian.com

TEL AVIV -- "Today, the confrontation is not only within the borders of Lebanon. It is taking place deep within your land... No place in Israel will be safe."
These were the warnings of Gholam Ali Haddad Adel, the speaker of Iran's parliament, to Israel. They were uttered in front of thousands of demonstrators, on July 18th 2006, six days after Hezbollah's kidnapping of two Israeli soldiers, which triggered the current crisis.
Iran has been defiantly backing Hezbollah since the outbreak of the current conflict with Israel. This is understandable. To Tehran, Hezbollah has so far been its most successful foreign venture. Hezbollah has allowed Iran's influence to reach the shores of the Mediterranean again, after many centuries of absence. Hezbollah's success has also allowed Iran to open up a direct front against Israel, whom it views as one of its main enemies.
Letters of thank you and admiration to Nasrallah from senior clerics appear almost every day in Iranian news agencies. The most notable was a published letter from Hassan Khomeini, Ayatollah Khomeini's grandson. He wrote that he wants to kiss Nasrallah's hand, as gratitude for his steadfast resistance.
Meanwhile the Iranian intelligence Ministry (VAVAK) has been involved in a disinformation campaign in order to shore up support for Hezbollah. Under its auspices, Iranian news agencies have been printing false information about Hezbollah's victories. For example, when the Israeli warship was struck by a Hezbollah missile off the coast of Lebanon, the reformist Iranian news agency Aftab declared the ship as sunk.
When a spare fuel tank, dropped by an Israeli F-16 was shot down, Baztab news agency declared the shot object as an Israeli helicopter. Meanwhile on July 20 th , Iranian news agency Farda reported that a fatwa has been issued by Association of Rabbis in the West Bank, which calls for the killing of Lebanese and Palestinian civilians, as allowed under "Jewish law".
Despite the bombastic claims, the levels of concern in Tehran have been rising. This can be witnessed by the fact that Iran felt the need to embark on a disinformation campaign, whose validity could so easily be questioned.
Results so far
The current conflict, which almost certainly took part with Iran's agreement, is not wielding many positive results for Iran.
Iran intended to use the current conflict as a tool to bolster its deterrence image. The kidnappings which were followed by Katyusha missile attacks were meant to send a message to Jerusalem. This message meant to say "stop threatening us, and forget about attacking our nuclear installations, because we could cause you severe pain". Instead, by initiating the attack, Iran gave Israel a pretext to attack its military capability in Lebanon, and to cause damage to it. This bolstered Israel's deterrence at the expense of Iran and Hezbollah's.
Furthermore, Israel used this opportunity to send its own message to Tehran. Through its tough response, Israel military informed Iran that "We are ready to respond very harshly to any kind of threat. Bear that in mind before you attack us again".
The Iranian government was also hoping that it could use the current conflict as a tool to show the UN and the international community that it is Israel who is a bigger and more immediate danger to the stability of the region, and not Iran.
However to Iran's disappointment, Hezbollah is being seen as the perpetrator instead. This was shown by Koffi Annan's statement, which said that Hezbollah is holding Lebanon hostage by its acts. Although the statement also condemned Israel, its hostility towards Hezbollah could not be ignored.
Meanwhile, no body is knocking on Iran's door, so that it mediates with Hezbollah, like they did with Syria's President Hafez Assad in 1996, during operation Grapes of Wrath. Assad used the opportunity to elevate his status in the Middle East and the world as a regional playmaker. This earned him many visits by the then US Secretary of state, Warren Christopher.
The same is not happening with Ahmadinejad or any other senior Iranian dignitary. Javier Solana did not include Iran is his recent peace making trip to the region. Meanwhile it is impossible to even think that Condoleezza Rice will go to Tehran when she embarks on her mission to the region next Sunday.
If anything, the Middle East is shutting its doors in the face of Iran. This was shown on Saturday 15th of July when the Arab Foreign Ministers held a meeting to discuss the current crisis. Iran wanted to attend. Its request was politely but firmly turned down. The Saudis, Egyptians and the Jordanians are in no mood to include Iran in regional matters. As far as they are concerned, the recent Hezbollah operation was for the benefit of Tehran, at their expense.
Implications
Increasing number of civilian casualties in Lebanon may assist Hezbollah's claims that it is the victim of Israel's aggression. Despite that, the results so far show that a number of long term damages have been caused against Iran's position and its Hezbollah allies.
First and foremost, the fact that the recent conflict has led to further isolation of Iran in the region and the UN is likely to damage Iran's diplomatic stance in the nuclear negotiations.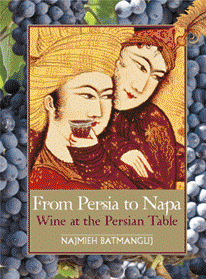 The situation is likely to become worse for Tehran, as the international community is in almost unison agreement that Hezbollah will have to be removed from the Israel - Lebanon border, to enable an international force to take their place. The loss of its positions on the border will dent Hezbollah's image. Just imagine for a moment. Hezbollah fighters, armed to the teeth, standing 30 kilometres away from the front line. Not a very convenient image for an organisation which prides itself on being on the front line of the fight against Israel. This will put Hezbollah's claims that it needs an armed wing to defend Lebanon under a question mark, which in the long term could damage Iran's ambitions to use Lebanon as a military base.
Last but not least, the loss of Hezbollah's position on the border will take the shine off Iran and Hezbollah's victory in 2000. According to Nasrallah and a number of Iranian politicians, in 2000, Hezbollah forced Israel to take its forces and run from Lebanon. Hezbollah liberated Lebanon from foreign forces. Here we are, six years later, thanks to Iran and Hezbollah's miscalculation, foreign forces are going to return to Lebanese territory.
To the Arab street, the return of international forces will be seen as a mechanism to defend Israel. That is a correct assumption, as a buffer zone in southern Lebanon will protect Israel, without the use of Israeli soldiers. As Hezbollah was the initiator of events which led to the return of international forces to Lebanese territory, this is likely to cause them partial loss of popularity between the Arab masses. As for Iran, a buffer zone in southern Lebanon will deprive it from a direct front line to attack Israel. Comment
About
Meir Javedanfar is an Iranian-born Middle East Analyst and the Director or the Middle East Economic and Political Analysis Company, meepas.com. He has been quoted and interviewed by the BBC, Radio Holland International, Haaretz Newspaper and the Boston Globe as well as a number of other newspapers and Radio stations. For rights to quote this article please contact analysis@meepas.com.