The hum before the storm
A glimpse into a band that possesses all the elements for a cult following

By Babak Khiavchi
September 25, 2002
The Iranian

Weather report for the Iranian music scene: There is a storm brewing in the Northwest from Vancouver BC, and its name is O-Hum.

O-Hum is now ready and armed to the tooth ; A copyrighted and re-mastered CD to be released next month, a highly anticipated Vancouver concert in December that promises to raise the sound quality standards of Iranian concerts, a breathtaking video clip, enough original material for at least three more albums, a high traffic website, and a pile of offers from record label companies sitting on their desk.

I was most privileged this past weekend to be granted a glimpse into the future of a band that possesses all the elements of a cult-Rock band, with the difference that their artistic drive comes from a social frustration inherent in Iranian youth and the generation of underground musicians in Iran today, and not from contracts to sell jeans or pimple cream.

O-Hum are a bunch of ordinary guys, but with an extraordinary passion for music and a razor-sharp creativity that slashes away at the traditional Iranian taboo of self-expression.

The first time I heard an O-Hum song, was maybe 15 seconds of "Goftam Ghameh to Daram", which was the background music to Christian Amanpour's 2000 special report on the changing face of Iran. I heard the familiar heart-wrenching wail of Reza Abayee's Kamancheh over distorted power chords and immediately thought "Avijeh"!

But little did I know that this was the brainchild of Shahram Sharbaf, and the birth of a project that he and some old friends Shahrokh Izadkhah and Babak Riahipoor would pour their hearts, souls and three years of their lives into, only to be driven over and over again at full speed into the dead alleys of music production in Iran. [Read here and here]

A banned band which is "almost famous" outside of Iran, but already infamous inside the "Ershad" bureaucratic catacombs.

All these thoughts, and the mental preparation of diving into an oncoming tidal-wave of nostalgia, helped the long journey to Vancouver seem like mere minutes. After finally finding their street, it was too dark to see the building numbers from inside the car, so I started walking.

The misty sound of an acoustic guitar duet of "Afsoon" and Shahram's aching voice rising into the quiet Vancouver sky pointed anxiously to their open window. Standing there, waiting for the cold, spine-tingling-hair-raising sensation to die down, the first thing that came into my mind was "O-Hum Unplugged ".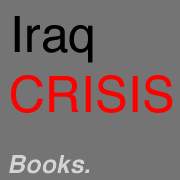 I didn't dare interrupt this free outpouring of three-years of locked-up emotion that these guys had finally, and rightfully obtained in this foreign land. But I couldn't help but wonder how the rest of my generation in Iran was coping with the times.

Well, it was time to find out, and the best people to ask were O-Hum. They were one of the first underground bands who had dared to come out and announce their presence, paving the way for a whole generation of self-taught musicians who had found in Rock music a much needed outlet to vent their youthful passion and social exasperation.

This is a generation that emerged strong and proud out of cold, damp basements with walls and ceilings covered in styrofoam and egg cartons so as not to give the politically correct neighbors any whiff of their unlawful indulgence.

That was a life I had lived not long ago, and can still easily relate to. After catching up with the last five years and exchanging news about our mutual friends, we had some lengthy talks with Shahram, Shahrokh, Zartosht, and our new friend "Jose".

Not that I mean to provoke the envy of the die-hard O-hum fans who have supported O-hum over the past three years, but not only was I treated to tracks from the next O-Hum albums , but I also witnessed firsthand the brilliant Zartosht Soltani applying the final touches to the "Darvish" video clip, which dramatically exceeded my expectations of the first O-Hum Rock video clip.

It is a perfect fusion of modern art and mysticism, a smooth blend of animation and video in flawless harmony with the song, and full of details that will make the viewer want to watch it over and over again. To top it all off, I got to listen to live unplugged and acoustic versions of some of the Nahal-e-Heyrat songs.

For those who think it impossible to listen to O-Hum without the digital sound effects and studio wizardry, O-Hum's harmonic and modal structure is rich enough to make up for the lack of synthetic sounds and guitar effects. Believe me, their unplugged versions still work their black magic!


O-Hum is now ready to close the three-year case of Nahal-e-Heyrat . Its release will be a huge psychological relief for O-Hum , as it had been a catch-22 of musical self-expression and compliance with the glass ceiling of music production in Iran, culminating in their being banned from performance and publication inside Iran.

The band is now leaving behind the trial and error phase of Nahal-e-Heyrat and evolving into a Rock band with its own distinctive sound.

Critics of O-Hum's choice of lyrics will be deeply disappointed when they hear that the next albums are not going to be strictly "Hafez" , but will be amazed at O-Hums new, raw Rock sound and songwriting capabilities.

Staying true to themselves ,the music they have created, and their fans, O-Hum are ready to rumble, and from what I have seen and heard, the best is yet to "Hum"!