Mr Eshraghi
Sohrab Eshraghi taxed our tips
March 28, 2006
iranian.com
Sohrab Eshraghi always wore a suit. A slim cigar between his fingers, he sat in the same corner each night, gazing well past the walls of his restaurant. We worked through the night. At 6.30am I would cycle home to Ealing in West London and sleep.
The restaurant, as well as some money, gave me an identity.
Arabs and Iranians pit-stopped at the restaurant between nightclubs and casinos. Some tipped, some tipped less. There was a smartly dressed guy who always had a coffee at around one a.m. One night he left without paying. In the glance we exchanged was the tacit acceptance that we wouldn't give chase. He had always been a friend to the waiters. I wanted to tell him that, coffee aside, I could slip him some cake if he had no money. But he'll never know.
I was nineteen. Sohrab Eshraghi looked in his early fifties. He taxed our tips. At the end of each night, he cashed up and, in his tired Persian drawl, said: "Fifty per cent House", sliding the remainder towards three eager waiters. We split it into four – the forty odd quid, that is – the last quarter going to the kitchen staff.
Soon after I started working at Il Vaticano, known as Yas by the Iranian regulars, and eventually renamed as such, a waitress called Afsaneh quit but was forced to badger Eshraghi for her dues.
He was refusing to pay what was a petty amount. While I could see how he treated others he was always civil towards me, and I enjoyed seeing all the people there: Franco and Niccolo, the young Italian waiters, and the parade of nocturnal urchins it was our job to serve (Niccolo, a top waiter, was eventually fired for wearing trainers and Franco I saw years later working in a travel agency).
There are in every city those who wake up in the afternoon having worked through the night. You think they will crumple if daylight sets upon them. Drunk foreign blondes with older men, stuffed with cash, tourists, clubbers, can't-get-laid rich boys on their way to whore houses, and on the way back, for a post-coital smoke, a coffee.
"You have to try it," this one guy said. I remember the look of satisfaction on his face. How long could it last, though, chewing gum sweetness?
Regulars trickled in after 11pm, and sat at Eshraghi's table until around three. Some were his friends. Mammad Agha, a thin dark-skinned man with a hoarse voice never said much but always smoked, after eating his koubideh. There was one, whose name, I forget – Jamshid? Javad? – Jerk – who ordered us about, complained, told us to wipe things. I hated Jerk. I saw him once, years later on Leicester Square, there to see a Persian-language film. I ignored him. Wouldn't have minded kicking him to the ground, but he was older, of another generation, rules is rules.
A customer come to collect a big chello kebab order was rewarded doogh, the yogurt drink, in two big plastic milk containers. He possibly left thinking Mr E to be a generous soul. One afternoon a man who had arranged flowers turned up at the restaurant and asked for his money – fifty-sixty quid. It was cunning. He knew Eshraghi wouldn't be there – it was daylight outside. I paid him straight up, took a receipt. How much headache he'd saved. How much badgering – the man left with a spring in his step.
"Why did you pay?" Eshraghi demanded later.
I'd seen him arrange the flowers, I said.
"Farda – you should've said tomorrow. Always say tomorrow." He sat in his corner. He did some accounting, looked grumpy, puffed on a cigar, his chest exposed like a Bee Gee's.
Agha Jamal, a dishwasher downstairs from south Tehran would pop up to the bar area for a smoke. His eyes, in a permanent wince, made him look cynical and tired. He was a bony chap, his hair greying and his skin cratered. One day he looked at me. "What are you doing working here, agha Peyvand?" he said.
I didn't know. Weeks later I came to lose a new black sweater, from the staff cupboard. A month or two after that I saw Jamal wearing it in the kitchen; it was bedraggled. Evidently, he'd avoided wearing it to work until it was barely recognisable. Besides, what could I say: on top of my sweater, Jamal also wore a permanent snarl. Maybe he needed it more than me.
Towards the end of my fifth month at the restaurant, Eshraghi charged me forty pounds – a whole night's work, with tips for messing up a credit card transaction. I recently told this story to Farhad, a friend I knew at the time.
"He did that?"
"Yeah."
"Ajab. Yani he really thought he needed that money more than you?"
There was talk of me becoming a manager – I thought I could run my own restaurant in a few years. Here I was at 5am, about to be charged for a mistake. Louis, I think that was his name, one of the regulars, offered me five pounds, to assuage my loss. He owned a club nearby, Café Des Artistes. He had a big drinker's nose, was bald on top, and wore thick-rimmed specs, an overcoat, and he spoke with a French accent. I refused the five pounds, angry and indignant.
"Okay", he said, "I don't want to offend anyone."
A while ago, he'd invited me to his nightclub.
"Bring a friend with you and you can get in free."
I took Ali Hussein. Ali was always taking me places, now I had somewhere to go. We turned up at Louis' dive. The bouncers summoned him. Once he was sure one of us had paid the five-pound entry fee, we were in. Now, touched by Eshraghi's harsh penalty, he was offering me a measly twelve-point-five per cent of its total.
Afsaneh, the waitress who had left having been owned money, got her own back by inviting ten friends to the restaurant and refusing to pay the bill. I didn't have ten friends to invite. I remember serving their table, though. They were having a ball, and if I remember correctly, tipped well.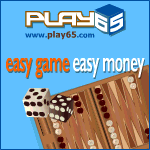 A few years ago, I saw a piece about Eshraghi in London's Keyhan, a weekly newspaper. It was about Scheherezade, his trashy new nightclub-restaurant on Kensington High Street, and what a nice entrepreneur he was. I wrote a letter to Keyhan, emailed it to Mamal Hamidi, an old-school hack there, outlining my grievance.
"We can't print it," he said.
Eshraghi was an advertiser they couldn't afford to lose.
"I can pass it on to him though."
"Bikhiyal," I said. "Sod it."
Eshraghi's only quality, as far as I could discern, was that when a customer ordered orange juice, it had to be freshly squeezed there and then. He couldn't fathom concentrate, and didn't like Tropicana-style stuff. So even at our busiest times, we would have to make fresh juice. I liked this about him. It wasn't enough to redeem his faults, but it was definitely a virtue.