December 1, 2004
Seh shod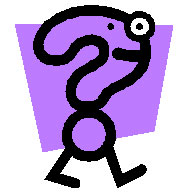 Kamal Marashi asked: Why do we say, "Kheyli seh shod" ("Turned out very bad"). Where does "seh" come from?
Urban legend from Fred Nejabat: In the early 1970's in Tehran we learned from a man named Farrokh Sayah that by repeatedly dialing #3 on the old rotary phones, sooner or later the lines would cross, and one could listen to other people's conversation. Whether he was the first man to discover this phenomenon or not, I don't know; however I know he was the first to teach us this interesting naughty shebang. We would sit down and dial #3 for awhile and as soon as the line crossed we would utter the word "Seh Shod" meaning things got srewed up. As a teenager I listened to many conversations myself and sometimes I jumped into conversations and surprise the heck out of them -- and had a load of fun. Farrokh now lives in Southern California.
Winner Fred Nejabat. Sad Afarin!
The person who wins the most number of daily quizes in a month will be awarded a book valued at up to $50 from Mage Publishers and their name will be enshrined in the Column of Champions! The award for second place will be "Avaaz-e Khaateraat", Shahrokh Golestan's interview with the late Delkash, including memorable songs from 50 years ago up to her recent concert in London. This cassette tape produced by the BBC Persian Service, has been donated by Reza Moini, most kindly.
Answers to previous quiz questions >>> HERE
Do you have an interesting question to suggest for this page? Email us
.................... Say goodbye to spam!