July 27, 2004
Rhyme & riddle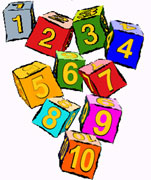 Quiz suggested by Alireza Tarighian
10, 20, 3-15, 1000, 60, 15... 16, 17, 18, 19, 20.
"Dah, beest, seh-poonzdah, hezaar-o-shast-o-shoonzdah. Har ki migeh shoonzdah nist, hefdah, hejdah, noozdah, beest"!
Winner: Donna Esrail. Sad Afarin!
The person who wins the most number of daily quizes in a month will be awarded a book valued at up to $50 from Mage Publishers.
Answers to previous quiz questions >>> HERE
Do you have an interesting question to suggest for this page? Email us
.................... Say goodbye to spam!