June 9, 2004
Save the trees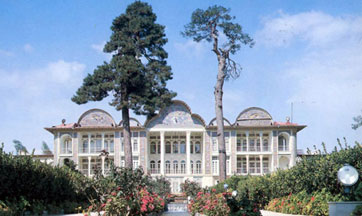 Name as many trees in Persian, like Kaaj, Chenaar...
Tabrizee
Seh-nobar
Kaaj
Sarv
Beed
Chenaar
Zaban Gonjesk
Naarvan
Afraa
Aghaghiaa
Nakhl
Oghonitoon
Arghavaan
Geelaas
Albaaloo
Sedr
Zaalzaalak
Azgil

Amrood
Baloot
Gerdoo
Fandogh
Pesteh
Khormaaloo
Anaar
Budaam

Anjeer
Toot-Sefid
Shaah-toot
zard Aloo
Holoo
Golaabee
Portaghaal
Naarengee
Naarange
Zaytoon
Zirfoon
Bidmeshk
Gerdoo
Leef
Senjed
Zirfoon
Khormandee
Beh
Abreesham
And no less than 10,000 other trees...
Farrokh A. Ashtiani
www.PersianParadise.com
Sad Afarin!
Answers to previous quiz questions >>> HERE
Do you have an interesting question to suggest for this page? Email us
.................... Say goodbye to spam!