Wee wee training
My first time trying to get my boys to pee into urinals
November 15, 2006
iranian.com
It was Varinder's (she's my wife) idea to leave me at Nando's - a chicken restaurant - with the twins while she zipped around the shops in Bluewater shopping centre (Kent in the UK).
The idea was that in the time my three-year-old sons and I would take to tuck into corn on the cob, roast chicken, fries and rice, Varinder would have found the leather boots she was looking for. And that's how I came to realise that I was still incapable of looking after them single headedly - unlike my wife.
Lunch was painless, they ate all of the corn and some of the chicken. They drew pictures on the colouring sets they had been given when we were shown to our table and they made conversation about their school (Madam), grand parents (maman jan) and doing a wee-wee. Let me rewind and point out that my boys have very recently been potty trained. In fact, they are so good they refuse to even wear their nappies when we need them to on long car journeys for example.
So when wee-wee was mentioned I knew they had to be taken to the nearby men's toilet. And this was my first time trying to get them to pee into urinals. As we walked in I noticed half a dozen people either peeing or about to pee. I then realised that the boys would have to be held over the urinals, 'sarpayee' by me holding them above the basins. They were simply too short to stand and pee by themselves.
My first task was to get Siavash to stand in the middle of the rest room (away from anything he could touch) while I pulled Kourosh's pants down and held him up to relieve himself. I held him and we waited. Then we waited some more and finally I asked, "Baba jan are you going to do a wee-wee for daddy?"
"No daddy!" he replied, "I don't vee-vee."
He was taking the mickey as we say in the UK. Wasting my time. I began to pull Kourosh's pants up and looked around to see if Siavash was OK. I physically heaved when I saw that he had made his way to a urinal and was feeling the smooth inside of it with both hands. In fact, his entire upper half was leaning into this filthy, pubic hair clotted urinal.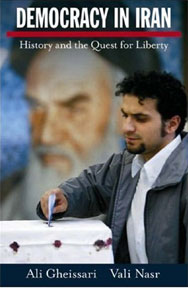 "SIAVASH!!!" I bellowed. At which point I saw six men's buttocks simultaneously clench as they were peeing.
"Don't touch! Get away from there! DIRTY! DIRTY! DIRTY!"
Siavash came running to me looking shocked. All I wanted to do was to call Varinder and beg her to take us home so Siavash could have a bath.
"Vee-vee too daddy" ordered Siavash.
As I held him over the urinal he released his stream for half a minute. When finished he then made everyone in the toilet laugh by saying, "Shake it daddy! Shake it!" So I did. And once drip dry I pulled his pants up, took them both outside and called V to cut short her shopping.
She looked annoyed when she arrived.
"Can't I leave you with them for 10 minutes? What are you three going to do when I go Dubai for 6 days next month?"
"Get my mum over to Belgium to help." I rationalised.
That evening, Siavash and Kourosh (but Siavash in particular) received their most thorough bath since the time I found them drinking water from the hotel bathroom bidet in Dubai when they were 15 months old. They were placing their lips on the actual nozzle to drink... Comment
About
Siamack Salari is CEO of Everyday Lives, recording human behavior for commercial marketing.