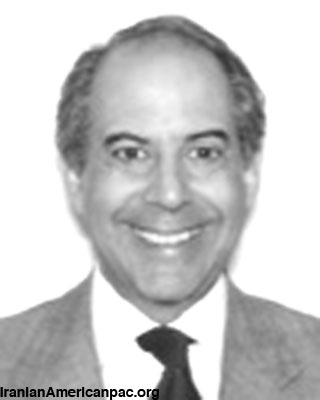 Hassan Nemazee
Adviser to Clinton Meets With President of Syria
WASHINGTON, February 15, 2008 (New York Sun) — One of the national finance chairmen for Senator Clinton presidential campaign left Damascus last night after a visit there as part of a RAND Corp. delegation to meet with Middle Eastern leaders.
According to the Syrian press, the RAND delegation met with President Assad on Wednesday, the day the world learned that a Hezbollah master terrorist, Imad Mugniyeh, was slain in a car bombing in the Syrian capital.
The New York Sun confirmed the presence of the Clinton campaign official [and chairman of the Iranian American Political Action Committee], Hassan Nemazee, on the RAND delegation through two sources familiar with the trip. In addition, the night manager of the Four Seasons Hotel in Damascus told the Sun: "Mr. Hassan Nemazee has been checked out of the hotel. He left the night of the 14th."
The Clinton campaign offered no comment last night. Mr. Nemazee's assistant in New York would only say Mr. Nemazee was traveling >>> FULL TEXT
15-Feb-2008