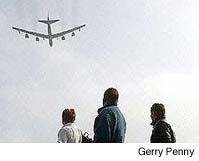 New year

By Reza Meshkini
March 20, 2003
The Iranian

Tomorrow is the start of the New Year, the beginning
of Spring.

It must be strange to be a flower and bloom on a day
when not water, but bombs rain from the sky.



* Printer friendly

Does this article have spelling or other mistakes? Tell me to fix it.