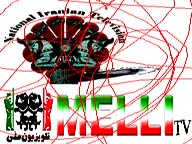 Pointing fingers
Iranian TV stations trade accusations

By Ashkan Ardalan
March 6, 2002
The Iranian

As Iranians living outside Iran, most of us have tried to hide our true nationalities from our foreign friends, neighbors, coworkers and anyone else who knows us. Because of the terrible reputation that we as Iranians have found in these foreign lands. We have always talked about sticking together and standing up for each other and being unified. As Iranian parents living in foreign lands we have always wanted to have something to teach our teens Farsi and our ancient traditions

About two years ago a revolution started in the Los Angeles Iranian community. One by one Iranian satellite TV stations started broadcasting to Iran. We were all so happy and started feeling proud of being Iranians. We felt like we could hold our head up high and shout out "I am Iranian!"


But even though we have what we wanted for so long -- and not only one but six satellite TV stations -- we are everything but unified and any Iranian who has a satellite service can feel that simply by listening to the rude phone calls made to Iran TV (Mr. Shabkhiz), Tapesh TV (Alireza Amirghassemi) and the other stations. But the most amazing thing happening in these stations is they badmouth each other.

The worst offender was Melli TV which accused all the other Iranian media in Los Angeles of working for the Islamic Republic. The famous Mr. Masood Amini, who had a program every Sunday night claimed to have evidence implicating all the other Iranian TV stations. called Iran TV (Mr Shabkhiz ) "Televizioni ke eshkeneh meepazeh va musik meezaareh." (English equivalent?)

Amini also made a lot of accusations against NITV. "Az kojaa pooleshoono meegeeran?"(who funds them?) he asked a million times. He always talks about how Mr Maybodi and Mr Attabie have not done anything to free their country.

I thought to myself, who does Amini think he is? I mean Maybodi is a great poet. Amini is also a great poet. Maybodi talks on TV about rescuing our country, as does. Amini. So in my opinion both are doing the same thing. Then how can Amini say he has done more for Iran than Maybodi?

There is also a big argument between NITV (Attabie) and Iran TV ( Shabkhiz) which started about a year or so ago.


Pop singer Dariush, whom we all love and adore, has recently admitted that he has been fighting off drugs for a very long time. A few weeks ago, he went to Iran TV to talk about what steps he has taken against the popularity of drugs in our culture. He talked about his future concerts which are fundraisers for anti-drug institutions.

Well, not much into the interview Dariush said to Mr Shabkhiz that another TV station had called him and tried to stop him from going on Iran TV. But he didn't mention which TV station had called him.

Mr Attabie has a one hour program of his own on NITV every Saturday and Sunday. After Dariush's appearance on Iran TV, Attabie just went on and on about how Dariush is a nobody. He said Iranians should all be ashamed of having someone like Dariush as an artist.

Attabie criticized Dariush for the comment he had made about the anonymous TV station who had called him. "How dare you go on ITN, that Jomhoori-e-Eslami supported television station and attack NITV and talk about us? NITV is a station that is honest with people. Everyone knows what this TV is all about. Everyone knows our background. What do you know about anything Mr Dariush? You are just a singer. Now you have betrayed us by siding with Jomhoori-e-Eslami. You are going to their Dubai concerts for only $30,000. Well maybe now that you are not a drug addict anymore, you can save more of that money."

There I was, shocked about how disrespectful Attabie was towards someone who is loved by a whole nation. In fact I'm still shocked. Something else that Attabie's hour-long speech did was it proved that the anonymous TV station that called Dariush before the interview was actually NITV.


Now here is the irony. I mean NITV has always emphasized democracy. Well, if they want democracy, why do they try to stop Dariush and every other Iranian artist from going on Iran TV? Even if it is supported by Jomhoori-e-Eslami, our artists still have a democratic right to go to that station if they want to.

And the most recent of them all is the problem between Shahram Aslani (Pars TV ) with Mr. Shabkhiz. Recently Aslani said something bad about Shabkhiz. He got fired form Pars TV for that. But then they let him back because he wrote an apology or something.

I like all these TV stations and watch them too. Personally, I don't think any of the LA Iranian TV stations are paid by the mollas. But I bet the mollas really enjoy watching so much discord among the Iranian community outside the country.