Loupatou
Tehran restaurant review

By Syma Sayyah, Tehran
February 18, 2003
The Iranian

With lovely blue lamps posted outside, like a pearl hidden inside a half open shell, Loupatou is located on the northeast corner of Sheikh Bahaie and Saeb Tabrizi. Quietly and peacefully.

You could pass it many times and not notice it, like a shy and graceful child who does not wish to draw too much attention to itself. It has huge glass walls decorated faintly with long white curtains knotted in the center.

By the way bear in mind that Loupatou is not French but rather it is the Kermani version of doll or loubatt.

Even at an early hour of 7.45 p.m. there were plenty of parking spaces. A polite and helpful doorman opens the door and suddenly it seems that you enter a haven, a sanctuary a calming place where you may feel at ease, at home, relaxed and comfortable.

After a little mishap over our booking, we are led to our table [we had booked for five, but the table was set for four, since it was a round table, immediately the problem was solved]. A soft pleasant piano piece was played all night long. It was well chosen -- you sensed it and heard it at times, without interfering with guests talking to each other.

The tables were orderly and laid out nicely. They were covered by a simple but lovely patterned [goldaar] blue table clothes. The restaurant was small, but there was enough space between tables which made moving easy for the customers despite the smallness of the place.

Blue seemed to be the dominant theme at Loupatou. Most of the paintings had some blue in them, which intensified the peacefulness. We thought, wouldn't it be nice if the waiters also wore blue shirts?

We arrived one after another around 8.00 p.m. The waiters were attentive and -- thank god -- polite all the way along. By this I mean when they addressed you as "shomaa" it was genuine, not a put on, and it went with their body language. They seemed to know their job and did not mind serving us.

We ordered starters, main dishes and drinks and then began to chat among ourselves. The lighting made you feel cozy and at peace. But then the food arrived within 15 minutes which was prefect. We were always asked if we were ready to have our course, or whether they should take our plates.

My baby spinach salad was absolutely great -- great taste and great to look at, decorated with slices of tangerine. Pity they not have it on their menu. They should, well at least when in season. The Caesar salad, onion soup were great too.

The "gratin marchoubeh and mushroom" was very dry and when we complained, they apologized and brought us another one after 5 minutes, which was first class and worth the wait.

The barbecued shrimps were o.k., but the fried shrimps and onion rings were tasty and easy on the eyes -- and almost grease-free. So were the chips. Chicken salad -- for those who were on diet -- was very nice and fresh.

One of my favorite things there must be the baked potatoes in aluminum foil, with a lump of butter and a touch of parsley to decorate it. It comes with the meat too. I was polite when I only asked for a second one. My doctor would not have liked it if I ordered more.

The meat was nice and seems to be of good cuts. The sauces were o.k. They separately served vegetables which we found a little overcooked, except the carrots. But all the main dish plates were nicely decorated -- some better than others, which shows some care had been applied all along. The best surprise of the evening was that they served tofu which must be really nice for the vegetarians for a change.

Our deserts were nice -- not too rich nor too sweet. Some were very nicely decorated. We appreciated the fact that our silverware was changed for each course and when they poured tea or coffee, waiters used napkins to make sure water or tea would not spill all over the table clothes.

Then they brought us the bill, which was well itemized which we appreciated.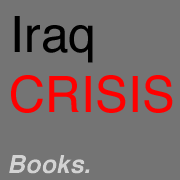 Our overall ratings:

-- Five Stars for AMBIANCE
-- Five stars for Location, Parking & Accessibility
-- Four stars for Service and Personal Touch
-- Four stars for Presentation & Quality
-- THREE stars for FOOD
-- THREE stars for PRICE

Average price per head minimum 120,000 Rials per person.

Tel. 805 43 79
Reservation: Absolutely necessary especially at weekend
Extra: they open for lunch and serve coffee/tea in the afternoons.
Email: Lou@sinasoft.net
Web site: loupatou.com



* Printer friendly

Does this article have spelling or other mistakes? Tell me to fix it.