---

By: Bahar Jaberi
As a child I often walked along the shores of the Caspian Sea, felt the warm sand under my toes and looked for strange and unusual sea animals that might have made their way there. I never thought of my future then and what I was going to be, or what was going to happen to me and my family.
I never thought that a powerful force, the sands of time so to speak, would grab me by my soul and rip me away from the environment in which I felt most comfortable. I never thought that the summer of 1978, perhaps, would be the last summer I would set eyes on the Caspian Sea.
I never thought that my children may never get a chance to see the Caspian Sea. When I have children, how can I tell them in words what the sands and the waters felt like -- the sands and waters of centuries of our people? How many children who passed from the same spot in which I was standing are now on the shores of the Pacific and Atlantic oceans looking toward the horizon, wondering what the future holds for them? It is not a simple question to ask.
Some say the future holds what you put into it. Others say, whatever God is willing will happen. Ultimately, the young people will become the victims of statistical studies on immigration and society's limitations -- God willing or not.
An Iranian friend, who was an economics professor, once said to me that he had to work three times as hard as the Americans. I asked him why because I was only a teenager and thought myself invincible.
He said: "First I had a language limitation," even though he wrote many books on economics. "So I had to study everything twice to understand it. Second, I'm a foreigner. When I submitted papers for conferences or to professional journals, because of my name they disregarded the manuscripts until I really proved myself. Third, I have to keep myself up to date with new information constantly because I have to be better than my colleagues to be recognized by the university and the professional community."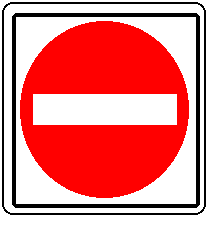 I remember my parents telling me that whatever I were going to be, I should be the best at it. My brother jokingly said that he would be the best garbage man in the United States. Imagine my parents' reaction.
That is the dilemma young Iranians face today. They are torn between the choice of being free and doing what they want, and having to stay within the cultural bounds of their parents. Those who came here for an education had a clear path in front of them, but those of us who immigrated here or were born here have the typical problems of bi-culturalism.
Iranian parents expect a certain standard from their children. My father always said, "We didn't come here for you to become a blue-collar worker. We wanted you to make something of yourself."
The first thing that comes to mind when you are a teenager is, "Well, why did you come? I didn't want to come. I didn't make the choice." What a painful thing for parents to hear when they left everything to come here for their children.
The one thing we have to remind our children is that we immigrated here, not because we were poor and needed money but because we wanted a better life, which can be defined differently by various individuals. So here we are, the first generation of Iranian immigrants; you may call us Iranian-Americans.
What are we supposed to do? We have ourselves to satisfy and make happy, and we have our parents to satisfy and make happy. They were brought up in an old culture with many idiosyncrasies and expectations; we were brought up in a culture where the person is more important and the ego is No. 1.
Can we take a backpack and travel and work our way through the United States and Europe to gain experience for a few years without our parents making a fuss over our well-being? Can we just look our parents straight in the eye and say, "Look, I want to get a degree in music; I don't want to become a doctor."
They say that Palestinians living outside of their country have the highest doctoral degrees per capita. Will the Iranians, after statistical research, have the most medical and engineering degrees per capita in about 20 years? Will those doctors and engineers be satisfied with their choice of careers? Will they truly be happy? Will they wake up one day after working three times as hard to achieve the same thing as their American counterparts and say, "My life is good!"?
My father always laughs at me when I ask him these questions. He laughs and says, "They'll be making more money than you and me, baby! If that doesn't make them happy, what will?"
I don't want to make any hasty conclusions about the future of our young generation. I did mention earlier that we didn't come here for money, but it sounds as if money will, in the end, lead the young Iranian generation -- for good or bad; of that, we are still uncertain.
---
---
---
Send your Comments to: iranian@interport.net. Copyright © 1995 Abadan Publishing Co. All Rights Reserved. May not be duplicated or distributed in any form.