---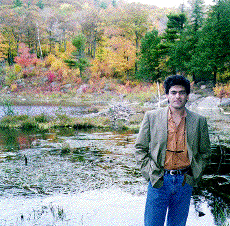 By: Omid Payrow
The reality of life in the so-called Third World countries is strongly conditioning in terms of how one lives one's life. Most of us originated from the Iran of the 1979 revolution, in which this conditioning reality was maximized to one of its highest and most intense stages.
No one could remain neutral; one had to choose sides and be counted. As Goethe once said: "In the middle of this war, only stars are impartial, decent men have to rise and be counted or cave in, in shame."
But how could Zarathustra's people, to whose eyes speaking the truth and handling the bow and arrow seemed both estimable and hard, cave in and be indifferent? We rose and told the truth, a big enough sin to force us out of the country.
Since then, in addition to hostile objective factors, the subjective motivation behind each of us leaving the country has been the pursuit of an ideal.
Regardless of our differences, we desired a change toward a better life: The desire to grow through higher education; to find financial security by attaining a good profession; to express our ideas without fear of being punished; or simply to venture and experience what is different in order to realize the limitation of our local thinking.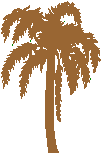 We never knew what kind of hardship would await us, yet we set out on the road. We endured hunger in Pakistan, got robbed in Turkey, thrown in jail in Yugoslavia, insulted in the United Nations offices in Italy and beaten in Germany.
But we persevered.
With trembling hands and spirit, we gradually started a new life; the New Land. We went to school, drove cabs and delivered pizzas while noticing that in communication with our new environment, words were easily translatable but the human experience was not. In an attempt to relate to our hosts, we often found them superficial and they found us too sad and serious. Time passed.
We did not become native to our new home, yet having fallen far from our roots, the greenness escaped us; a metamorphosis that alienated us both from the homeland and the host land.
We mostly have achieved our initial goals; we have made good livings and perhaps gained respect. Nonetheless, while we have remained strangers -- even though we may strongly deny it -- we have also been forgotten back home. Parents have aged, friends have gotten married and newborns have grown -- all in our absence.
We used to have faith; faith in God, in people, in plain goodness. We used to have hope. But the farther we went on our journey, the more we realized that faith limits the boundary of life's marvels, and that if we want to realize our potential, we need to open up and embrace possibilities.
So, now what? Perhaps we are freer, more comfortable and have become more knowledgeable. But are we happier?
The operative question for our lives is no longer the normative code of an absolute morality but rather this ethical question of an active body: What does feel good for one's life?
We have become nomads.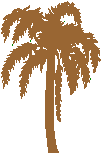 Our home is not the World but the Universe, which is not centered around us any more but operates according to the principle of "The Dicethrow" of bodies of forces, spoken of in Nietzsche's "Thus Spoke Zarathustra."
To reach a more productive life is the mark of an active body, a nomad. However, how is it that we still feel a void? A homesickness?
To say that the loss of our historical identity has disoriented us is not a cheap, romantic exercise in nostalgia. Rather, it points out the diversity of the human experience that robs human understanding of its expected objectivity and leaves us with the endless task of subjective interpretation.
Hence the question: Is understanding, in our intersubjective quest for a better life, possible? Will we find the common word? We have never been closer than here and now to knowing what Shamlou meant when he wrote:
We were told that
We would be taught the holy
logos
For which we have to undergo
an unbearable suffering.
Salah, we endured the suffering
so much
That the holy logos escaped
our mind.

---
---
---
Send your Comments to: iranian@interport.net. Copyright © 1995 Abadan Publishing Co. All Rights Reserved. May not be duplicated or distributed in any form.