Inspector Clouseau at French Woman's Trial...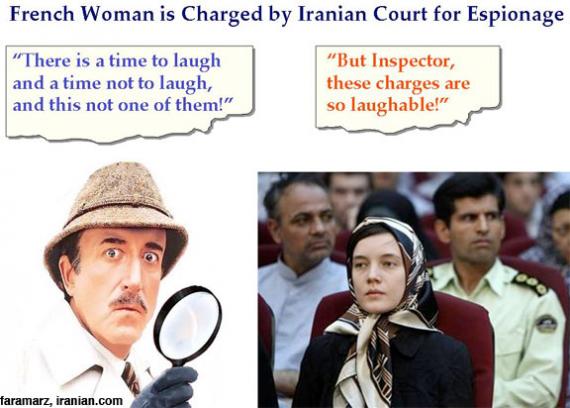 TEHRAN, Iran (CNN)  -- A mass trial of Iranians and others arrested in post-election demonstrations resumed Saturday, with about 100 defendants in Tehran's Revolutionary Court, state-controlled media reported.
Reformist politicians, lawyers and journalists are among those accused of protesting in an attempt to overturn government leadership. Defendants also include workers at the French and British embassies in Tehran, according to embassy officials and media reports.
Britain's Foreign Office denounced the proceedings, calling them an "outrage."
The BBC, quoting Iran's semi-official Fars news agency, said Saturday's trial was for a second group of people accused of involvement in the unrest. The first trial was August 1 >>>
08/08/2009 - 10:21