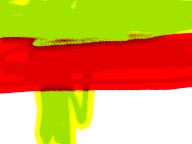 The man I love(d)

By Solmaz Ziad
February 20, 2002
The Iranian

Your strong hands cushion my heart from the hard fall onto reality.

The serious sincerity of your beautiful voice steadies my racing pulse and wandering mind.

The masculinity assigned to you by nature is boundless yet definative of your protective character.

I feel safe in the illusion of your intangible presence.

You and I have built the peerless structure of Us by bricks of hard earned, yet effortless virtues: Trust. Sincerity. Compassion.

It isnt recreatable, and not many people understand what we have.

Most of the time, I have trouble explaining Us to Myself, so I cannot expect others to be blessed with the capacity of decifering this emotional puzzle.

So, I will surrender and resolve to being vulnerable to consequences of what might be, yet immersed in the elated moments of now.

Yes, I'll take it for what it is.

Tonight, I'll dip my head back and stare up at Heaven's night sky, and thank God for who you are and what we have.

After sipping on the warm cup of closeness that bridges our hearts over the land's gap, I am left with nothing but gratitude.