September 30, 2004
Click on photo to see next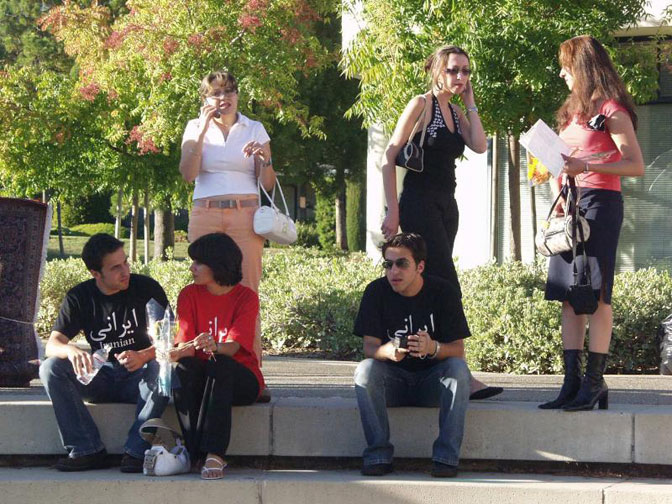 More (1) (2) (3) (4) (5) (6) (7) (8) (9) (10) (11) (12) (13) (14) (15) (16) (17) (18) (19) (20) (21) (22) (23)
Sunday September 26th, 2004 was the Eighth Annual Iranian Arts and Cultural Festival at Quinlan Community Center in Cupertino, northern California. It was a very well organized event and I would like to congratulate the Payvand team (payvand.org) and the IFWC for putting on such an excellent showing of our rich culture.
To see ALL pictures from this event, click here.
Sent by Talieh Shahrokhi
Who's your Iranian of the day?
Send us photo