When I was first contacted by a "friend" to review his new album, I was at first a bit startled. Although I had known this "friend" had a wonderful voice, and I knew it would only be a matter of time before he put an album out, I never expected that he would bring his talents to disc by adopting an alter ego, Zubin.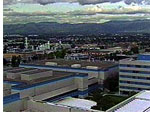 I'll let you in on a secret, you see Zubin is not his real name. Now if I told you that Zubin was actually one of Silicon Valley's more successful entrepreneurs, and a beloved friend of the Iranian community, you would not only not believe me, but you might even slap me! Possibly twice!
I note this for one reason, and this is that all too often, I feel that we have over-pursued Western professional careers and high-technological accomplishments, and surprise surprise, it has failed to define us in any significant way. I'll even argue that flourishing and embracing the arts, develops our culture much more than mere economic achievement.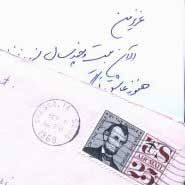 The best example of this is in Zubin's latest creation, a wonderfully romantic album entitled "Nameh" (The Letter).
The album is a perfect blend of the spoken word, a great baritone vocal, and a fresh soundtrack that delivers something new to an audience, starved to connect with it.
The Letter is a love letter from an imaginary (or is he real?) man living outside of Iran to a long lost lover from the days of their youth, just as he is getting ready to go to Iran for his first visit home in 20+ years.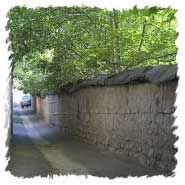 And that's pretty much all I'm going to say about it. You'll just have to get the album and listen to it. The spoken word is very personal and it feels as if you are sneakily reading a private love letter you have discovered in someone's secret hiding place. Only you're listening to it.
Yes, it's a little strange, but highly intoxicating in a voyeuristic sort of way.
Women have especially enjoyed this album and I can't seem to keep my copy, as everyone has borrowed it. Men like it a lot but may not admit it readily, since we are often too tough or too cool to be so obviously romantic. But you know as I do that deep inside we all are incurable romantics.
The music is a sexy blend of lounge-piano with a great jazz ballady feel to it. The piano, sax and string infusion is western and familiar, but with a subtly discernible Persian feel to it. It's almost as if Kourosh Yaghmaie had expanded and evolved to this level.You can sense the influences.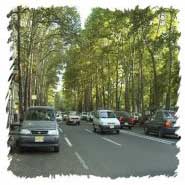 Those of us old enough to remember what Tehran was like before the revolution, will have an incredible nostalgia rush, as Zubin re-awakens old memories of walking on Tehran streets in the evenings, past the many hotspots we all used to hang out at. A sometimes difficult journey, nonetheless one I highly recommend you take.
It's a wonderful ache and surprisingly it doesn't hurt as much as one would think. When you're done, you will feel alive again, and young again as you anticipate the meeting of the lovers in the story. Days later you'll still remember this album. And you will re-listen to it, because it's one of those albums in which you hear new things you missed the first time.
After I stopped for a while, I suddenly wondered if in fact the lover in the letter was even intended to be a real lover in the first place. Maybe, just maybe, the lover is not a woman afterall, maybe the lover is Iran herself.
Hmmm!
Let me know if you agree.
Click Here to buy this album from


Click Here for a Sampler of the album (Courtesy
eWorldRecords.com)