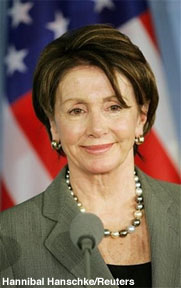 With the recent defeat of the Comprehensive Immigration Reform Bill in the Senate, a major opportunity was missed to strengthen and improve our broken immigration laws. Although the proposed Bill was not perfect, there were areas that affected the Iranian American Community such as the H1B visas and sponsoring family members for green card.
The Bill is dead for now, but the debate is not and there is a good chance that another Bill will surface in the next Congress. We, as Iranian Americans, must pay close attention to the new Bill and lend our voice to the debate as our community is for most part an Immigrant Community, meaning majority of us was born outside the United States.
Amongst other important immigration issues we must keep an eye on is the decided increase in application filing fees. After July 28th, 2007, the filing fees for becoming a United States Citizen will increase from $ 400 to $ 675. If you are eligible to become a United States Citizen apply before this date and avoid paying the increased fee.
In order to assist the eligible applicants, Congresswoman Nancy Pelosi, Speaker of the U.S. House of Reprtesentatives, has organized a Citizenship Workshop where you can receive free assistance to fill out your application. You can also obtain answers to questions regarding your application or the citizenship process.
The date of the workshop is Saturday July 21st, 2007 from 9:00 a.m. to 5:00 p.m. at the Bill Graham Civic Auditorium, 99 Grove Street (at Polk Street0, 4th Floor in San Francisco.
The Speaker will be there and you will get a chance to meet her in person. I will be there to assist the Persian Speaking people who walk in and need language assistance and encourage you to contact me and volunteer if you want to be a part of this effort.
To be eligible to apply for citizenship you MUST meet the following requirements:
-Be a legal permanent resident for at least 5 years (3 years if married to a US Citizen)
-Speak, read, and write basic English (unless you have a serious disability or you have held your green card more than 15 years and are over 55 years old).
If you (or any member of your family or a friend) meet(s) this requirement and need(s) assistance in filling out the application, please come to the above-mentioned address on Saturday and bring the following with you:
-Your green card, Social Security card, and state ID or driver's license
-All passports you have used since you received your green card, with a list of places you have traveled outside the USA including dates of departure and return.
-A list of addresses where you have lived and worked for the past 5 years, with dates
-Information about your spouse (if any), including name, date of birth, social security number, alien number and / or date of naturalization
-Information about your children (if any): name, address, date of birth, alien number
-Information about spouses from previous marriages (if any), including date of marriage and date the marriage ended
-Information about any arrests, including reason for the arrest, date, place and court disposition
-For men who arrived in the USA before age 26: Selective Service number and registration date
-Check or Money order made out to Dept. of Homeland Security for $400, and $ 10 in cash for photos.
Please spread the word and see you on Saturday July 21st.in San Francisco. Comment

Dr. Elahe Ensani is Immigrant Rights Commissioner for the City and County of San Francisco.�