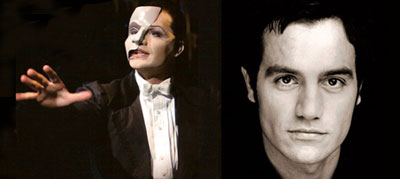 "Whose is that shape in the shadows? Whose is that face, in the mask?"
–Phantom of the Opera by Gaston Leroux
I have always greatly admired Andrew Lloyd Webber's Musical shows, From Jesus Christ SuperStar, Evita to Cats all have been great international success' for more than three decades running regularly on the London Stage and elsewhere worldwide. They combine Lloyd Webber's great compositions with Lyrics by such confirmed talents as Tim Rice, Charles Hart or Richard Stilgoe.
All the above musicals cited were also brought to Screen with great success. Other than the fact that most songs truly strike a sentimental corde with the audience is that these shows also involve large casts, incredible sets and visually stunning choreographies that share all the necessary ingredients that make a great entertainment very much like during Hollywood's Golden Era. One of Lloyd Webber's most successful musicals in recent years has undoubtfully been the (youtube)