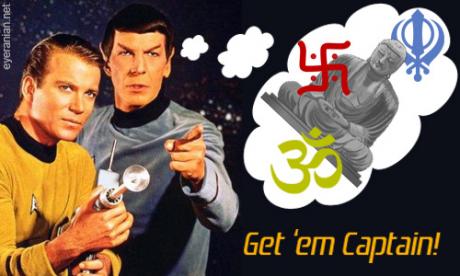 Somebody was once trying to explain reincarnation to me and just went a bit too far into details. Let me tell you, the worst thing you can do with me on something you have no physical proof on or can't let me touch, smell and bite into, is going into too much detail.
What usually happens is my Mr. Spock side comes out and I become the most rational and logical person on earth, with little room for wiggling any emotional or unreasonable explanation out of the conversation. And that's exactly what happened.
So, years later, I still have some unanswered questions she couldn't explain and I am hoping one of you can. Please forward your answers as a comment here or directly by email. I really want to know:
Okay, I get it that all beings have a soul and once you die that soul is transferred into another being, which could be another species or even life form. But…
• Are the number of "souls" available limited or there are infinite numbers out there somewhere?
• What if there aren't enough "bodies" available?
• Do these waiting souls sit somewhere (maybe a galactic warehouse or similar) waiting for someone or something to die?
• If the numbers are limited, will there ever be a shortage while we wait for new souls to become available?
• In that last scenario, will all new life stop reproduction or we will just have a bunch of zombies who are around while awaiting souls?
• Is there a procedure if you want out? How do you throw the towel in and say I've had enough, I don't want another life as a tapeworm?
I'll be waiting.
===================================================
This entry originally appeared on Pedram Moallemian's blog at eyeranian.net