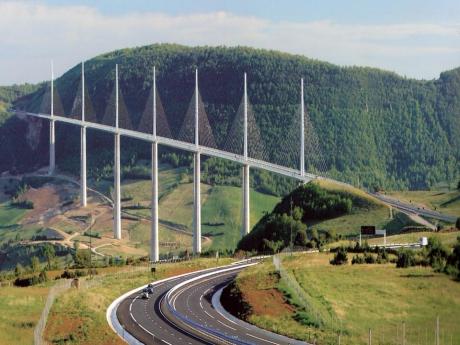 A Fictional Story about Iranian.com, Money and a Lawsuit!
In the aftermath of a lawsuit by a group of un-paid Huffington Post's contributors claiming that they are entitled to a portion of the fortune created by the AOL take over, a similar action was being contemplated by some Iranian.com's former contributors!
Sargord Pirooz, a pro-Regime contributor that was driven off the site a while ago, and had since got his online law degree from WeChaseU College was licking his chops! BBC Persian had just announced the takeover of Iranian.com to enhance its Farsi programming and the news had created quite a rumbling among IC's bloggers and contributors. Nobody was aware of the financial terms of the takeover, but there were a lot of rumors.
Sargord and a group of pro-Regime ex-contributors had assembled a team and had meticulously gone over every blog and every comment that was posted in the past 15 years trying to prove that their significant contributions had boosted the site's value. A couple of the guys were the veterans of the Iranian Hostage Crisis and had been intimately involved in putting together the shredded documents that became the "Den of Spies" material.    
Sargord brought the class action suit in front of a Federal Court and demanded millions of dollars in compensation. He requested that the court summon a group of current bloggers to testify on his behalf. The bloggers who wanted to maintain their anonymity objected. But the judge ordered them to appear in court under the condition that they could wear disguise and use other names to identify themselves!
On the day of the trial, as the judge ordered everyone to be seated, one could not help but smile at Iranian.com male bloggers disguised in wigs, fake mustaches and Elvis sideburns and the female bloggers in blond wigs, Lady Gaga outfits and stylish, large gold-rim sunglasses! Everyone had their carefully-selected fake names displayed on the tags around their necks!
Sargord Pirooz: "Your honor, we have provided a treasure trove of material to prove our case and today you will hear from several current bloggers about their contributions and the reasons why we should all be considered for the long-over-due compensation."
The Judge: "You may proceed. We are ready to hear from the witnesses. Please state your name and then your case. Let's star with Mr. Farazmand. Did I say your name right? Please state your case."
Farazmand:" Your honor, I started as a political satirist, but after a few postings about women and relationships, I was pigeon-holed into my current role where I am expected to only blog about sex scenes! That has narrowed my artistic opportunities and has also created a very stressful situation in my relationships with women. I am now completely incapable of having an old-fashioned and traditional relationship with women. I think that you should consider my situation in your final judgment."
Farvardin Na-aashena: "Your honor, everyday I contributed to this site. I was there early in the morning before anybody else showed up. I posted blogs, captions, you name it. I even offered match-making and divorce witness services. It was an emotional roller-coaster. I couldn't take it anymore!"
Setareh Zohreh:" I posted poems everyday. I was there all the time, late at nights, when nobody else was there. I even contributed when I was on vacation. I poured my life and my youth into this!"
The Judge:" Please don't cry! Deputy, please give Ms. Setareh Zohreh a Kleenex."
Orderly Personality: "I don't have any claims."
Sargord: "Objections your honor! I would like to treat him as a hostile witness."
The Judge: "Overruled. Please continue."
Nakheyr: "I did everything for this site, art works, puzzles, blogs, anything that you could imagine. I even offered to go to Israel for free and do some fact finding. And all I have to show is a couple of strands of white hair!"
The Judge:" Let the records show that the witness has two strands of white hair!"
Tpppty Turbine: "I say a lot of things on that site, but it all goes over their heads. I better get compensated otherwise, I am going to scream!"
The Judge: "I think that I have heard enough testimonies. Let the records show that we also have written testimonies from Mr. Aaghel, Mr. Fine Champagne, Mr. Vazirzade, Mr. Bivafa, Ms. Taraneh, Ms. Javad Agha, Mr. NN, Mr. Karbalaii Ghasem, Mr. Contact Lens and Mr. Nobody Likes Anybody. Mr. Sargord, you may call your final witness."
Sargord: "Your honor, I now call Mr. JJ to the stands."
JJ who is visibly upset from all the testimonies took the stand.
"آخه نامردا این جواب محبت منه! ای خدا، کاشکی این دست ها میشکست که اصلا نمک ندارن!"
The Judge: "Please refrain from making comments in Farsi!"
At that moment, all of a sudden, IC's accountant opened the courtroom door and rushed inside with a copy of the financial statements in his hands.
Accountant: "Your honor, may I address the court please? We are prepared to show the court that Iranian.com is in the same shaky financial situation after the BBC Persian takeover as it has always been! Here is the proof."
The Judge looked over the financials and started crying! Tears rolled down his cheeks! "Let the records show that the accountant statement is accurate. The case is dismissed."
Everybody cheered and started high-fiving each other! Even Sargord and his team seemed happy!
JJ smiled broadly: "Back to work folks! I expect to see you all blogging and commenting tomorrow morning, bright and early!"
Tpppty Turbine:" Pfffft!"
Here is the article.