Game of Thrones! Westworld! Yes, that's right, this Iranian composer, born in Duisburg, Germany, to an Iranian father and a German mother, has created musical scores for arguably two of the most popular television series in the history of broadcasting. Now, many of you are probably asking yourselves," How did this man become so successful?" Detailed below is how Ramin Djawadi started his career by gaining attention from musical icon Hans Zimmer all the way to composing soundtracks for cinematic blockbusters such as "Pacific Rim".
It all started in 1998 when Djawadi just graduated from the prestigious Berklee College of Music and like many colleges graduates he was looking for a job. However, that search was cut short as the internationally famous composer Hans Zimmer noticed Djawadi's unique musical talent and decided to offer him a job at the infamous Remote Control Productions. It is worth noting that what made Djawadi so unique to Zimmer was his sensory condition, synesthesia, a neurological condition in which a person experiences "crossed" responses to stimuli. When describing how this condition helped him with composing music, Djawadi said that he could, "Associate colours with music", helping him to visualise the music that he is creating. Djawadi accepted Zimmer's job offer in Los Angeles as he saw this as a gateway to a Hollywood career.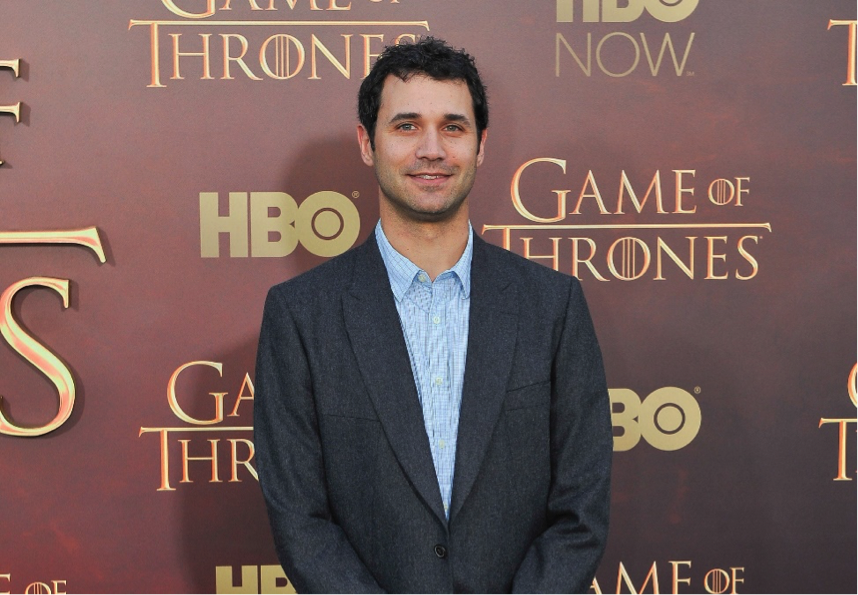 Once he moved to the City of Angels, he began his promising work as an executive assistant for the German film composer Klaus Badelt. This is where Ramin Djawadi would start to get recognition for his work as he began to help compose scores for successful films with Badlet and Zimmer. A few examples of the films that he worked in the background of would be the family adventure flick, "Pirates of the Caribbean: The Curse of the Black Pearl," and the romantic comedy film, "Something's Gotta Give."
However, in the year of 2004 Djawadi decided that he was looking to do some work on his own instead of being in the background of Badlet and Zimmer. This is why he decided to compose the soundtrack to the cult vampire horror film, "Blade: Trinity." Djawadi collaborated with the American rapper RZA to create the song, "Fatal," for the film. The movie was directed by David S. Goyer and because Goyer was so impressed with Djawadi's composition for the film he decided that he would work with him again in the future.
---
Sponsor Message: IranianPersonals, where Iranian singles meet.

---
The two collaborated on other films such as the horror flick, "The Unborn," and the superhero film, "Batman Begins." However, in "Batman Begins" he would share the composition with Zimmer and another composer called James Newton Howard. This superhero movie soundtrack was so successful that it won him his first award for composing music. The award that he shared with the other two men was an ASCAP (American Society of Composers, Authors and Publishers) Award for the Top Box Office Film Soundtrack.
In 2005 Djawadi no longer wanted to be in the background composing music for film and television so he decided that the sci-fi thriller, "The Island," would be the last film he would ever work in the background of. This bold move by Djawadi paid off well for him as in that same year he composed the theme song for the crime series, "Prison Break," and in turn, it nominated him for an Emmy. Djawadi would again be nominated for an Emmy in 2010 for another collaboration with Goyer on the sci-fi drama, "Flashforward."
In the year of 2010, the name 'Ramin Djawadi' became a household name as not only did he create the score for the action-packed film, "Clash of Titans," but he was also brought onto create the score for the most talked about fantasy show of all time, "Game of Thrones." Djawadi's work on Game of Thrones was so well received that it won him multiple awards and more importantly he gained recognition with the mainstream media. The main title theme was so popular that it made world renowned directors such as Guillermo del Toro want to work with him. Well, in 2013 del Toro got the chance to work with Djawadi on the monster flick, "Pacific Rim." Djawadi then went onto score more mainstream films such as the 2016 video game movie, "Warcraft," and another monster flick which is known as, "The Great Wall."
Now, some of you may be wondering what this man is up to at this moment in time. As a result of HBO's exuberance for his work on, "Game of Thrones," they offered him another composing gig on another television show called, "Westworld." This gig nominated him for an International Film Music Critics Association Award for the Best Original Score for a Television Series. To be even more recent, earlier this year Djawadi went on the Game of Thrones Live Concert Experience. The tour went all across the United States stopping at twenty-four different cities with an additional two stops in Canada.
The bottom line is that this Iranian composer made a name for himself by working his way up as an assistant, all the way to becoming a world renowned musical composer. You can check out his latest work on the seventh season of Game of Thrones, which premiered yesterday.