1) Mohammad Hossein Mahdavian's 'Lottery' Locates Its Lead
Up-and-coming filmmaker Mohammad Hossein Mahdavian's newest film Lottery now has its lead: Hamid Farrokhnezhad. The veteran actor will join fellow announced cast members Javad Ezzati, Ziba Karamali, and Saed Soheili, among others.
Farrokhnezhad has starred in many Iranian productions and is the winner of two Crystal Simorghs for his first film, 2000s Arous-e Atash ("Bride of Fire"), a dramatic tragedy which he both wrote and starred in. A strong showing for a debuting writer and actor, all told.
Mohammad Hossein Mahdavian's most recent film The Midday Event was funded by the IRGC, eventually making the shortlist for Iran's chosen competition entry for the 2018 Oscars. Eventually, this slot would be filled by Narges Abyar's Breath.
Lottery will be the director's third film since 2016.
2) Will Disney's 'Aladdin' Remake Usher In A New Wave of Iranian Stars?
England-based outlet Screen Daily teases out an important question in yesterday's op-ed, courtesy of Colin Brown: is the new live-action remake of Aladdin a good thing for Arab actors?
While the Aladdin story is conventionally understood to have been an 18th century amendment to the One Thousand and One Nights, it remains as the most popular of its stories, especially after the lauded Disney adaptation. The Iranian previously wrote about the addition of Marwan Kenzari and Nasim Pedrad, two notable Iranian actors, to the cast of the upcoming production, which is helmed by Guy Ritchie and stars Will Smith as The Genie.
Brown goes on to articulate the challenges of Arab and Indian actor representation and gainful employment in modern film, a problem he sees as being related to "…the multi-ethnic, globe-spanning, cross-cultural reality of contemporary Middle Eastern performers." Furthering a more prominent embracing of these performers in English-speaking film requires an approach that penetrates stereotypes and boosts opportunities at the same time.
The solution? "The lack of any dedicated, professionally organised Arab infrastructure to support Arab talent is a frequently heard complaint." Jordanian Producer Rula Nasser agrees: "…based on the increased demand in having Arab[s] cast for certain international stories, the need for such a dedicated Arab agency is crucial."
3) Fereydoun Jeyrani's Hitchockian Thriller Asphyxia Garners Strong Early Reviews
An Official Selection of the Black Nights Film Festival in Tallinn, Estonia (aka PÖFF), the international debut of Fereydoun Jeyrani's exciting new thriller Khafegi ("Asphyxia") has already brought in some reputable reviews, courtesy of Variety and The Hollywood Reporter.
"A contemporary Iranian take on classic film noir and Gothic horror," reports Jessica Kiang for Variety, calling the film, "first and foremost, an accessible, entertainingly blackhearted, unapologetically Hitchockian thriller, with a social subtext lurking for those who look." She goes on to describe the film's strongly realized gender role reversals and macabre tone.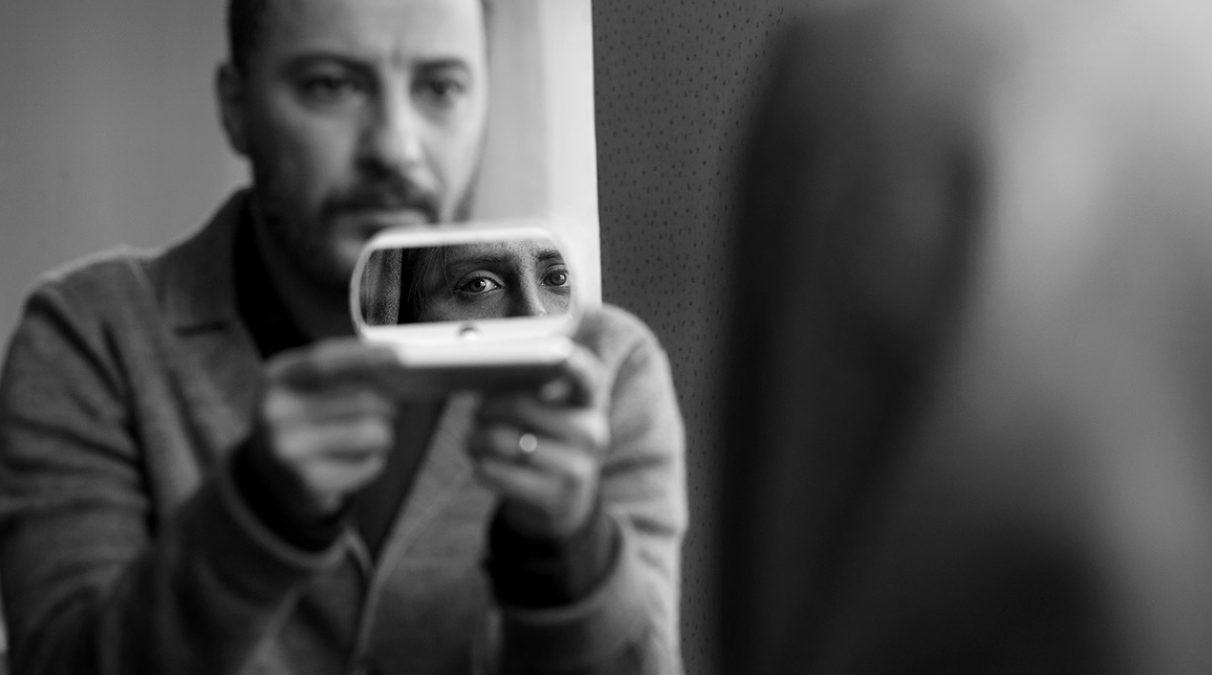 Stephen Dalton describes the film's aesthetic qualities in detail, highlighting the cinematography: "…Masoud Salami's elegantly composed monochrome cinematography never looks less than ravishing, repeatedly framing Shakerdoust's freckled face like an Old Master painting."
Jeyrani's cast includes actors Elnaz Shakerdoust and Navid Mohammadzadeh, the latter of whom recently starred in No Date, No Signature.
4) Asghar Farhadi Speaks on his New Film 'Everybody Knows,' Starring Javier Bardem
Filmmaker Asghar Farhadi has completed shooting his anticipated new film Everybody Knows, starring Javier Bardem and Penélope Cruz, celebrating the conclusion at a public event in Madrid.
The Financial Tribune's recent article feature some morsels of information revealed at the event, including reflections on working with his lead ("He is the actor with whom I had to speak the most, to the last scene of the film"), to Cruz's grattitude for the project, to Bardem "feeling somewhat nervous about the fact that the Iranian director usually works with unfinished scripts."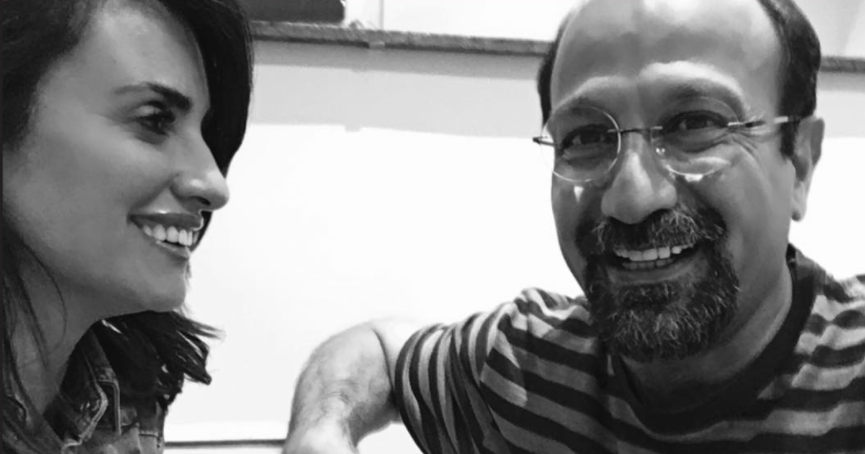 It was three months ago when we reported that principle photography for the film had began, and its shooting schedule ended up lasting 14 weeks. Though very little has been shared about the movie thus far, "Farhadi revealed in the meeting that the origin of the story goes back to a trip he made to the south of Spain 12 years ago, when he found the streets papered by the face of a missing girl who had been kidnapped."
Hayedeh Safiyari, Farhadi's frequent collaborating editor, will soon be editing the film in Spain for a 2018 release.
Cover image: From left: Penélope Cruz, Javier Bardem, Asghar Farhadi, Eduard Fernández and Ricardo Darín after completing the filming of 'Everybody Knows' in Spain.