In 2014 the Yezidis caught the attention of the world. Amid ISIS's bloody battles for Iraq and Syria was the plight of a minority sect, who the Kurds claimed ethnically belonged to them.
Reports of the mass abduction, rape and enslavement of Yezidi women made headlines and was impossible to ignore. Some of the harrowing stories of captivity under ISIS have since been told by those who have been lucky enough to escape. However, Cathy Otten, a reporter based in Iraqi Kurdistan, offers a deep-dive into this episode of recent history, one not quite banished to the past, in her book With Ash on their Faces: Yezidi Women and the Islamic State.
Through extensive interviews and research, Otten brings alive the accounts of the women and also the men of the Yezidi sect who fell under ISIS. She narrates their harrowing tales through 14 chapters over three parts, which covers The Fall of Sinjar; The Women of Kojo; and The Accomplice, a segment of the book that covers the great lengths and harrowing attempts of escape from one of the world's most brutal groups.
The Fall of Sinjar
Right at the end of Part 1 of the book The Fall of Sinjar, which describes the pillaging of a Yezidi populated city by ISIS, there is an anecdote about the international aid drops by air. The point is poignant in that it describes reality. Rather than being the savior for the Yezidi community, the gesture from the international community caused difficulties as some people did not receive anything from the drop because it wasn't enough.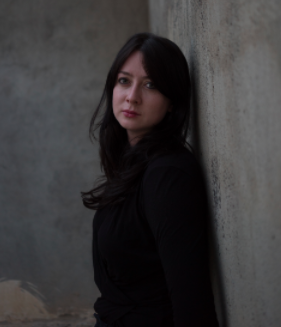 The minutia of what it was like for victims and survivors when ISIS came may have been lost in the wider media landscape of foreign reporting but Otten brings home the episode in vivid detail. As well as the anticipation of ISIS's arrival, there was the betrayal of the Peshmerga, the men who stayed on to fight and those who desperately attempted to flee and who tried to save their families.
And it's the history of Sinjar that is also important. Otten describes its strategic importance and the relevance of geopolitical events that emboldened sectarian grievances. The fall of Sinjar did not come out of nowhere. ISIS was able to capitalise on the disenchantment of Iraq's Sunnis. And Otten explains how the Yezidis were some sort of scapegoat for these.
Generations of trauma
Otten's title With Ash on their Faces also speaks to a key theme in the book, one which is about survival and strength. This is in light of the years of struggle bestowed on the Yezidis through generations. A remarkable trait has been how the lessons of how to survive these struggles are passed on by song [p.18]:
"'It is in our nature, we always want to survive, and then it depends on the having the knowledge to be able to do that,' … 'We call this trans-generational trauma… Because the Yezidis have experienced 74 genocides, this information [on how to survive] is stored in their collective memories… they know their ancestors faced the same thing.'"
Describing the mass imprisonment and impending sale of Yezidi girls, one excerpt describes one of these lessons in practice [p.112]:
"'We were just like sheep, when the shepherd goes toward them and the sheep disperse; that's how we were, running away from them.' Zara fled when the men came but she was blocked by a fence at the edge of the farm. On the first daytime men took between twenty and forty girls. Food was delivered from a local restaurant for those who remained, but they were too scared to eat.
They covered their faces with ash to try and look unattractive in the hope they wouldn't be picked."
Hope and remembrance
Otten's narration also tracks the journeys of several Yezidi women with unique tales of torment who were sold and enslaved to ISIS men. Some were unspeakably cruel while others did no physical harm. Some were even imprisoned by people they knew and grew up with – whose family acted like godparents to their own family.
While many Yezidi girls committed suicide for fear they would be rejected by their community if they did escape, hearing word that this would not happen from religious leaders allowed some to hold on to hope. There were even escape attempts with the help of an accomplice.
But freedom was "bitter" for some. Otten describes this notion of a survivor called Nadima who escaped and spoke to Otten while living in a refugee camp with her only surviving daughter [p.160]:
"Nadima may be free but it is a bitter kind of freedom. She feels ashamed when her daughter asks her to buy something small and she can't afford to. "At least if I cold support her things would be better." These feelings are as bad for Nadima as the losses she has suffered in her family.
She's angry and believes that if foreign powers had wanted to rescue the women and children, they could have done so. 'There would be no one left, all the kidnapped women would be returned,' she says bitterly.
"'if anyone comes and asks, I will tell them what happened to me; but no one can bring back the dead."
Then there were the Yezidi boys. While many of the Yezidi men were slaughtered when ISIS troops came to their towns and cities, what happened to the boys? [P.180]:
"Dr. Taib Nezar, director of health in the city Dohuk, Iraqi Kurdistan, said that not enough attention has been paid to Yezidi boys who were forced to train as fighters. 'These boys were exposed to a different kind of torture. They were threatened, armed, and asked to kill people. These are children and they were victims of abuse, whether by brainwashing, or by torture, or by being made to torture others. We have to treat these boys as victims and provide help for them.'"
Otten's book allows us to dive into all of the detail to help understand this terrifying ordeal. But it provides cause to think. Did the world fail the Yezidi people – before ISIS came and while they were captured – and are they failing them now?
Order With Ash on their Faces: Yezidi Women and the Islamic State by Cathy Otten from OR Books.