Sophia Contemporary presents the second exhibition of Reza Derakshani's unique approach to historical allocation and colourful semi abstraction through 'Hunting the Light'.
This show features 12 large scales new paintings by Reza Derakshani, an Iranian born multi-talented artist.
To the casual eye, the large canvases look like a decorative abstract blending colours such as pale blue, red, and pink, but upon closer inspection elements inspired by Persian miniatures, such as trees, hunters and horsemen appear. The textured illuminations in his paintings, using thick layers of pigment, gold and sand, remind us of parietal art found in old caves.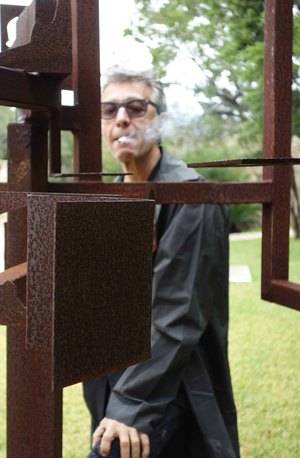 The new paintings in the series, executed in oil on canvas, showcase his trademark colourful and expressive style found in his earlier works.
Painter, musician and performance artist Reza Derakshani was born in 1952 in Sangesar, located on the southern slopes of the Alborz mountains. He grew up in a typical nomadic environment on the top of a mountain, among horses and fields in the middle of nature. Brought up in a nomadic family and inspired by nature, Derakshani explores the natural world in his work, as well as emotional states and themes of exile and alienation.
Derakshani is also a musician, and the influences of music and poetry can be seen in the rhythmic harmonies that play out across his canvases. Considering his music style, which is more improvisation, we cannot separate Reza the musician and Reza the painter. Derakshani has the same attitude towards both; a performance without planning or preparation based on emotions. The challenging techniques, innovation and mental stimulation inherent to contemporary art have led him to create a meditative solitude that results in pure freedom of self-expression. Derakshani's work, known for its diversity and originality, has gained recognition for its fearless exploration of form and style, and the skill and vision necessary to merge an unbending tradition with a wild contemporary spirit.
Derakshani studied art at the University of Tehran before moving to California where he continued his studies at the Pasadena School of Art. Derakshani moved back to Iran for a short time and in 1985 moved to New York and made it home for 16 years.
He later moved to Italy, eventually returning to Tehran for seven years before leaving his troubled homeland once again in 2010.
Derakshani currently lives and works between Austin, Texas and Dubai. His work has been exhibited and collected internationally.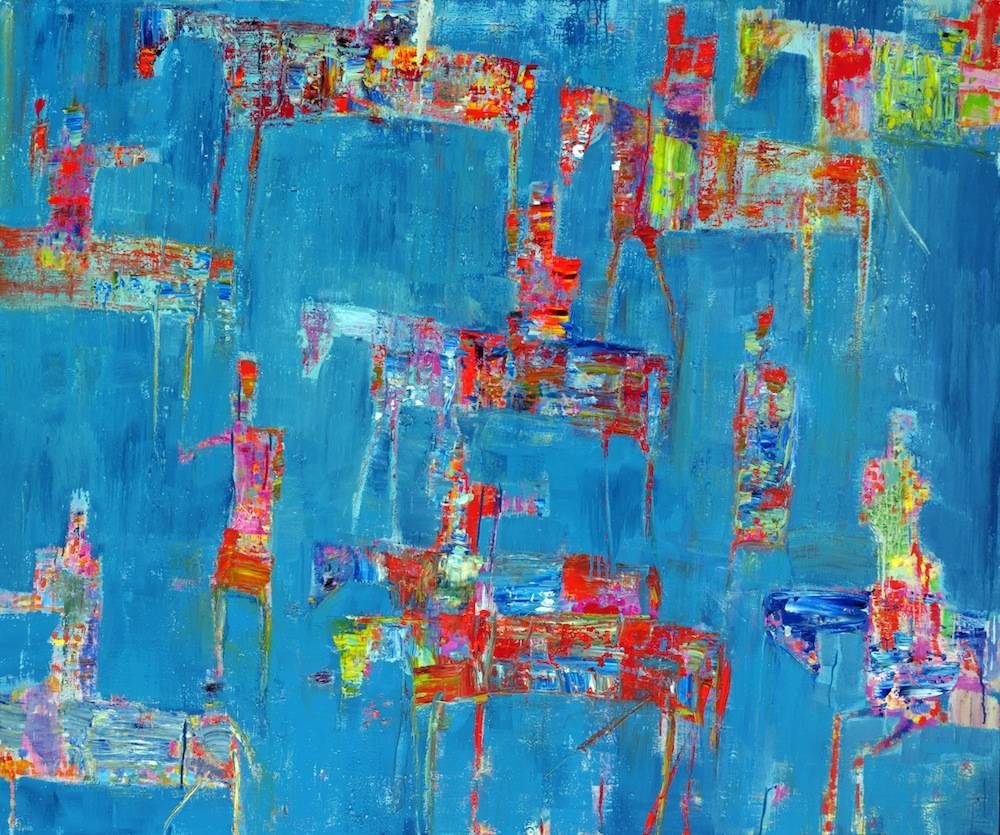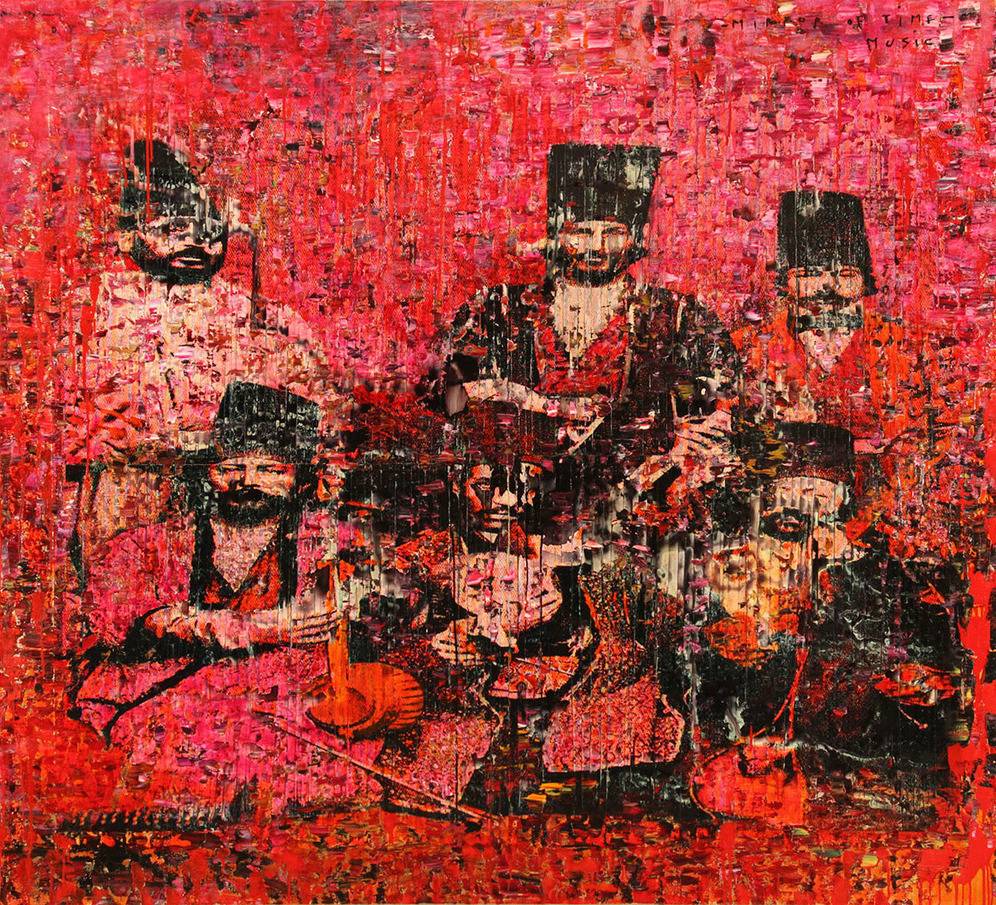 Derakshani's work has been widely recognized in the media, including television, radio shows and in publications. Derakshani is known both in the Middle East and in the West as one of the most significant contemporary Iranian artists. His work is featured in many public art collections, including The British Museum, London; The Metropolitan Museum of Art, New York; The Tehran Museum of Contemporary Art; The Russian Museum in St. Petersburg, Russia and the Kunstsammlungen Chemnitz, Germany. Derakshani also performed as a musician in numerous museums and festivals such as the Brooklyn Museum and the Montreux Jazz Festival among others.
Sophia Contemporary is a contemporary art gallery located in the heart of Mayfair, London. The gallery represents a diverse group of emerging and established artists from the USA, Europe, the Middle East and Asia working in a variety of media, including painting, drawing, sculpture, installation, video and photography.
Reza Derakshani's exhibition opened at the Sophia Contemporary gallery on January 6th, 2018 and will run until March 8th.