YouTube Red, the streaming giant's premium ad-free service, has been around for a while now and, while several high-profile original creations have been promoted and circulated on the platform, it hasn't had anything equivalent to a theatrically-poised feature-length release. That is, until now.
Director Maryam Keshavarz's new film Vulture Club has been ordered exclusively by YouTube. Keshavarz joins high-profile producers including Anna Gerb, Neal Dodson, and J.C. Chandor, a team whose prestigious 2014 offering A Most Violent Year starred a buzz-building Oscar Isaac and Jessica Chastain in a critically acclaimed, moodily complex drama. Vulture Club also features high-profile talent, including Susan Sarandon in the starring role alongside The Sopranos' Edie Falco and American Horror Story's Matt Bomer.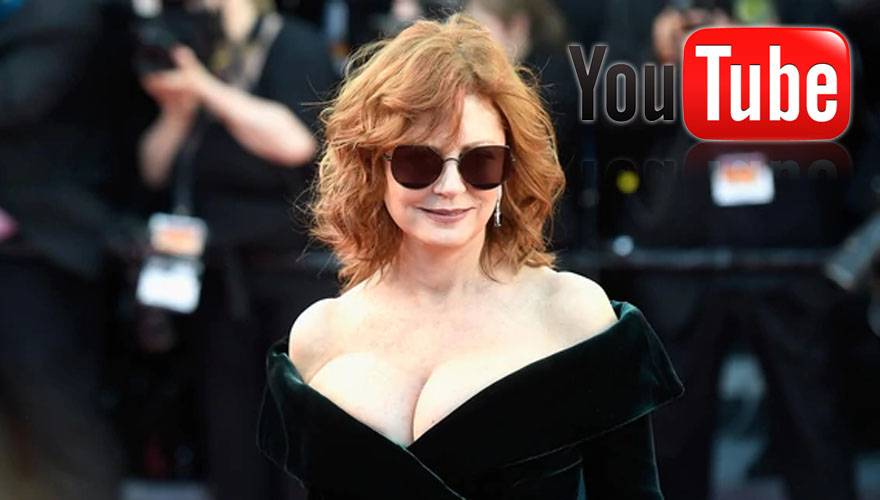 Keshavarz made significant waves with Circumstance in 2011, a homosexuality-themed drama which debuted at Sundance where it garnered awards, as well as at the Noor Iranian Film Festival. Now, the up-and-coming Iranian-American director will be making history, as Vulture Club will be distributed in theaters. This positions YouTube as a potential player for next year's Academy Awards, similar to Netflix and its historic win this year with Icarus, which took home the statue for Best Documentary Feature.
Vulture Club centers on an ER nurse whose son is kidnapped by a terrorist group, and her subsequent navigation through government bureaucracy and advocacy groups as she tries everything to ensure his safe release. Of the project, Keshavarz described her experience in a statement in Variety: "It's an honor to work with Susan Sarandon, Edie Falco and Matt Bomer who are the incredible talents and an innovator like YouTube to tell this timely story."
Vulture Club does not yet have a release date, but is expected to come out later this year.
Cover photo: Director Maryam Keshavarz