The year was 1976. Sohrab Shahid Sales released, Reifezeit (Coming of age), a film about  'the everyday life of a boy living with his prostitute mother, saving money, dreaming of a bicycle.' Four years earlier Parviz Kimiavi's made his experimental film, P For Pelican. And there were other great art films made by Iranian directors with the child actor as the main protagonist, for example,  Harmonica (1974) by Naderi, The Experience (1973) by Kiarostami, A Simple Event (1974) by Sales. Iranian New Wave cinema was well on its way.
Storm Boy was made in the same decade in another hemisphere where the Australian cinema was in need of government support in order to survive. With the financial assistance of its federal and state governments, support for the filmmakers began to trickle in. Storm Boy was a child of the Australian New Wave which has been made again as a feature.
I remember being glued to our b&w television set when I  turned it on late at night. The film captivated me instantly. My uncle had called to say he was dropping in. That night I had no interest in spying on adult's talks and tried to figure out what this film was about. Being exactly the same age as Storm Boy (Greg Rowe) a deep sense of identification was stirred in me. The natural location of the film could have been on another planet, for I had seen nothing like it. It was the enchanting South Australian coastline part of the Coorong National Park wetland which further mystified the story. The four main characters in the film, a pelican (in need of care), an aboriginal man, an outcast, a lonely child and his recluse father, who fears the harsh realities of the world by taking refuge with his son in one of the most beautiful and remote places. As they enter into each other's lives, their unmet needs, troubled past and longing to live a meaningful life is exposed and kindled against the backdrop of a  majestic and yet fragile environment.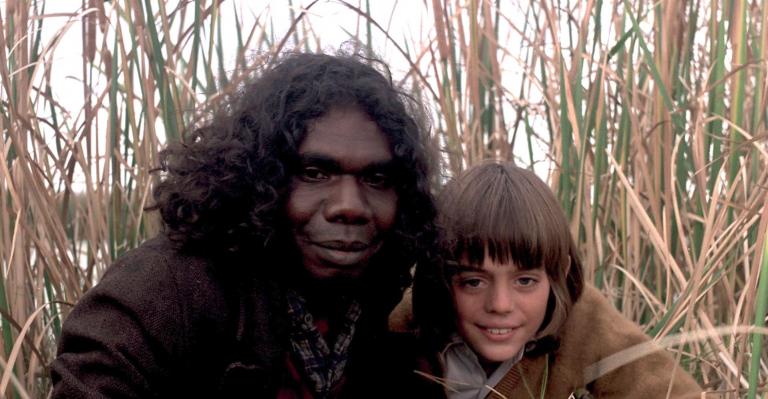 The recent remake of Storm Boy as beautiful and well-made film as it is can never repeat the magical allure of the original film which was created by one of the most multicultural talents that life had brought together in a serendipitous way.  The book which the film is based on was written by Colin Thiele who was born into a German migrant family in Barossa Valley, South Australia.  The film director, Henri Safran, was born in Paris and came to Australia in 1960 only four years before the book was released. Safran left Australia for England and returned again in the 70s when he directed the Storm Boy. Sonia Borg the leading screenwriter came to Australia from Vienna in 1961 and became a successful film producer and writer. The film's second screenwriter was an American, Sidney L. Stebel. Gerald Turney-Smith the film editor was born in England. Geoff Burton who later in life became a Francophile gave this film the visual aesthetics that it deserved. His stunning cinematography is powerful and beautiful in every frame.
What makes the Storm Boy different from many other coming-of-age stories is also its environmental message which was weaved with subtlety into the film.
David Gulpilil the highly talented aboriginal actor brought to the screen the continuity of his own cultural heritage and his people who had dwelled along the same stretch of coastline for more than 50,000 years. With this diverse ensemble of cast and crew, the film received a unique continental treatment. It has been described, "a drama deeply attuned to its own aesthetic." and "the film truly stands the test of time."
What makes the Storm Boy different from many other coming-of-age stories is also its environmental message which was weaved with subtlety into the film. Thiele himself was an environmentalist before people knew what environmentalism was. The narrative also sensitively explores the racial tension between the first nation people and white settlers. The film was ahead of its time and it appeals to children and adults alike for it is about themes that demand all of us to come together and help to reconcile and heal our damaged relationship to each other but also to our fragile planet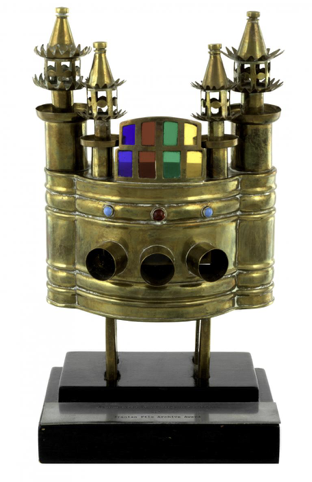 I don't remember picking up those themes after watching it the first time but its visual beauty and the depth of its characters, especially the chemistry between Gulpilil and Greg and Greg and Mr Percival (pelican) had lodged themselves in my subconscious, deep enough to want to watch it again in another opportunity later in life, believing it had a lot more to say to me.
The film was a box-office hit within its own country and was sold to more than 100 countries around the globe. In 1977 was screened at Tehran Festival of Films for Children and won a trophy from the Iranian Film Archive. On its 40th anniversary in 2016 it was digitally restored and toured at various film festivals.