Poetry
Freedom is a commodity


Natalie Esfandiari
August 29, 2005
iranian.com
freedom, is a commodity
purchasable
depending where you find it
and how bad you need it
I had lived without it
not knowing of it.
but as I learned about it
and found it
and played with it
and grew to love it
I became used to it
and tried to hide it and save it
and then I realized that it was for free originally
and anyone who wishes to have it could have it at their own cost
and so I spoke about it and shared the idea with some people and elders
and thought of growing it everywhere
and maybe sell it.
so we have freedom for sale
if you know it then you know
if you don't let us show you
if you need it we are willing to send it at our own cost
if you don't like it you can always return it
if you want insurance for it we suggest
if you want our experts can be there to train you
and show you how it works
it is rather easy to learn
and once you do it you never forget it
it was difficult to measure it
and so we decided to sell it in cubic feet at first
if you are physical we give it to you in physical form,
if you are spiritual we send it to you in your form
if you are territorial we love it if you mention in your application form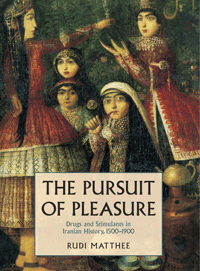 if you need it for more than once we suggest you uphold:
it really needs your full attention
it requires devotion and sacrifice
and also imagination and creativity
and you can not experience it in captivity
or maybe in extreme poverty
to use it you need a system
a schedule
time
money
power
will
and fate
another word you need to believe in it where ever you are
if you want to be a part of our company
you need to be an optimist
you need to be skilled at least in the English language
you need to have access to the internet
you must take a religious bias test and have a score of 6 different religions at least
atheists need not to worry they can apply too
a good thing about freedom
and our company
we insure satisfaction
you can express yourself any way you know how
you can choose where to live
who to believe in
what you eat within reason
and all we ask of you is to respect the properties of others as well.
if you want to join us you know where we are
all you need is a dollar and a dream.
and the sooner you join us the better
with gas and oil prices rising - who knows how much it will cost
to have your own freedom.
relative freedom is also available but
we suggest you try the original form
with no artificial ingredients or sugar added.
also all the freedom we offer you has passed all governmental
requirements, and to the best of our knowledge
home-grown freedom is still allowed


and so do not worry about corresponding with us
our freedom is healthy
maybe a little too much to the right for some people
and maybe a little too white for some tastes
but like we originally said
your satisfaction is what we uphold dearest
and we wish you to subscribe and be a member with us
and take advantage of our members-only vacation deals
and hope to see you soon.
thank you and peace
oh by the way our next serious product is peace
just a thought
think about it
when you are free
what is the best thing to have around? ha?
ALSO
Natalie Esfandiari
Features
RELATED
Poetry
Book of the day
mage.com
Shahnameh
Three volume box set of the Persian Book of Kings
Translated by Dick Davis