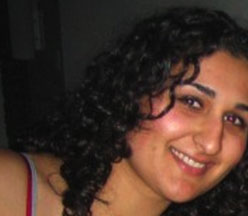 There is no room for us in heaven

Tara Shirani
January 31, 2007
iranian.com


"Ite maledicti eternum"
-- Everyman

Though timid in our nature,
We are sinners for our pride
We have not the Leviathan of burdens by our side.
Our whispers are not yellow,
Our felicity is youth,
We are not indebted to parasitic truths.

We do not carry books like burdens,
We do not mold ourselves to paper;
There is no room for us in heaven.

We've committed not a wanton act,
We are innocent of crime
And the only Prince of Darkness
That we fear,
Is the hands of time.

We are not coerced by scarlet letters,
Our hearts remain untainted and unfettered
There is no room for us in heaven.

Though by the tin and copper age,
Humanity was barred and caged,
We have searched for sunlight as ambrosia
To this elemental rage.

Surely, the descent of our mortality
From enlightenment,
Bears the sweet blossom
Of the hyacinth.