Money doesn't buy you brains
Let little Anousheh have her purchased 15 minutes of fame until she can buy her way to another venture
November 3, 2006
iranian.com
Fariba Moghadam is right: "Beh jorme sangdeli". It is refreshing to see that other intelligent Iranian women (or men) also see that Anousheh Ansari is a heartless and selfish Iranian who took pride in showing the TV viewers how she pissed in the air and how she put her lipstick on while people are being massacred in Darfor and women are being beaten or dying of poverty.
Many of us agree with you and believe she should have given the money to worthy causes. Look at Mohammed Yunis the winner of the Nobel for Peace. This man is changing generations to come, by lending small sums to women to start business to support their families and the results are amazing.
I know there are many wonderful Iranian men and women in Iran who do similar things by coaching the underprivileged, proving them small loans to buy sewing machines to start making a living through sewing clothes or paying for one's education and these are what change a poor family to a proud one with means to lift themselves up from poverty and send their kids to school, etc.
It is amazing that some Iranian housewives who are uneducated and being supported by the husband think the rest of us are jealous of Ansari. I have no idea why we would be jealous because she is not prettier or smarter or even more attractive than most of us. As for her money, we are not jealous because we know she comes from a family with money. We want all our fellow Iranians to be well off but we also hope that they have hearts to use their excess money to make a difference in the world.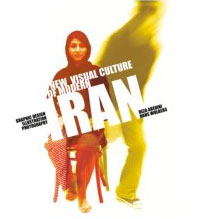 I have a bet with my friends (and I am right 99% of the time) that Ansari was very unattractive and boring as a teen-ager she still seems quite boring and lacks wit and charm when speaking) and was often ignored by people so she became selfish and bitter so she decided somehow she would get back at all those who ignored her and thought she would not amount to much. She wanted to be famous and since she had no real talent as an artist, humanitarian, scientist or anything else for that matter to capture attention, she figured she will buy fame even if it is for a short while.
I do not fret that much because there are beautiful Iranians who do care and do give to worthy causes and they simply do not wish to be known or praised. I know Iranians who pay for entire orphanage in Iran and one of my friends owns apartments in Tehran and the rent collected goes to poor people.
There are many wonderful Iranians working to better the lives of underprivileged in Iran as well as outside Iran. Let little Anousheh have her purchased 15 minutes of fame until she can buy her way to another venture. Hopefully this time she will be coached by some educated people to say some profound words to impress people instead of embarrassing herself by coming across as ignorant and superficial.
I am so embarrassed because most of my American friends have asked me why this "Iranian lady" had to show how she relieved herself in the air, show the tube and how she put it in the toilet tank! Also, she made sure the world knew how she put her lip gloss on!? If she had Paris Hilton to compare lip-gloss colors, it would have been quite perfect. The sarcastic old dame (me) has been answering: Let's face it, in that high altitude being tossed around pretty much causes shit and everything else affects the brain, so it was not her fault for making such asinine remarks instead of coming up with some intelligent bullshit about how she had an out of body experience!
Oh well, money can't buy you everything especially brain power and eloquence -- or charisma for that matter. Comment