Burning candle
Honoring Abbas Amir-Entezam on the 25th anniversary of his arrest
Masoud Kazemzadeh
December 21, 2004
iranian.com
Twenty five years ago, on December 18, 1979, Abbas Amir-Entezam, was arrested on charges of spying for the U.S. Clean shaven, handsome, impeccably attired in suite and tie, fluent in English and French, and sophisticated, Amir-Entezam stuck out like a sore thumb among the fundamentalists who came to power in February 1979. Today he is the longest-held political prisoner in the Islamic Republic of Iran. Many regard him as "Iran's Mandela," and some call him "Iran's Second Mossadegh," a higher honor for Iranians.

Amir-Entezam's political struggles began when he was a high school student in 1951 when Mossadegh became Iran's Prime Minster on the platform of nationalizing Iranian oil from British colonial control and democratizing Iran's political system reeling under the Shah's dictatorship. After the CIA-engineered coup in August 1953, Amir-Entezam, then a university freshman, joined the National Resistence Movement led by Mossadegh's supporters.
One faction of the resistence was led by Mehdi Bazargan, a centrist religious layperson and a university professor. Amir-Entezam met Bazargan on campus. Bazargan and Amir-Entezam worked closely after the coup. In 1961, they broke from Mossadegh's Iran National Front and established the Liberation Movement of Iran. The National Front was dominated by liberals and social democrats who were secular and held a strong non-aligned foreign policy orientation. The Liberation Movement's ideology was explicitly religious and attempted to create a liberal democratic interpretation of Islam.

After his undergraduate education, Amir-Entezam came to the U.S. and earned a Master's degree in architecture from the University of California, Berkeley. Then he went to Paris for a second Master's from the Sorbonne. He returned to Iran in 1971 and started an engineering company. When the struggle against the Shah's dictatorship heated up in mid-1977, Amir-Entezam was working closely with Bazargan and was one of the leaders of the Liberation Movement. A broad-based coalition soon succeeded in overthrowing the Shah's dictatorship, and Bazargan was named Prime Minister of the Provisional Government. Amir-Entezam accepted Bazargan's offer to become Deputy Prime Minister and Spokesman for the government.

During the perilous revolutionary period in 1978, opposition leaders (Bazargan and the clerical leadership) assigned the dangerous task of meeting with American embassy officials to Amir-Entezam. On numerous occasions Amir-Entezam met with Americans to ask them to stop supporting the Shah. Moreover, he arranged meetings between U.S. embassy officials and clerical leaders (e.g., Ayatollah Mussavi Ardabili) and Bazargan. After the overthrow of the monarchy, it was his official duty to meet with U.S. ambassador as well ambassadors of all other countries in Tehran.

As the struggle between the moderates in the Provisional Government and the extremist fundamentalist supporters of Khomeini heated up, Amir-Entezam came under increasing pressure. This reached a crescendo when Amir-Entezam bravely opposed the efforts of the Assembly of Experts who were writing an extremely anti-democratic constitution which concentrated huge amounts of power in the hands of clerics. When Amir-Entezam succeeded in having the majority of the cabinet sign a letter opposing the Assembly of Experts, the fundamentalists decided to attack him. Bazargan quicky sent him to Sweden as Iran's Ambassador to Scandinavia in order to reduce tensions in Tehran.

On November 4, 1979, fundamentalist students stormed the U.S. Embassy and succeeded in forcing the moderate Provisional Government resign. Although the repeat of the 1953 coup was a serious worry, the main goal of the fundamentalists was to get rid of Bazargan and his moderate cabinet who wished to maintain friendly relations with the U.S. Many fundamentalist clerics, such as Ayatollah Mohammad Beheshti, Ayatollah Hossein-Ali Montazeri and Ayatollah Mussavi Ardabili, had personally met American officials in the 1978-1980 period.
None of the documents on the meetings between fundamentalist clerics and American officials were publicized; however, the documents on the meetings with Amir-Entezam were immediately shown on television. Ironically because their content proved Amir-Entezam to be innocent of any nefarious activity, the fundamentalists had to resort to the use of the words "Dear" in opening greetings in the official correspondence as evidence that a collegial relations existed between Amir-Entezam and the "Great Satan."

Amir-Entezam was sentenced to life imprisonment in a closed kangaroo trial where he was deprived of an attorney, could not consult with anyone, he was not even allowed to have access to any legal books, and there was no jury. Bazargan and other members of the cabinet personally attended the trial and testified that every single meeting was authorized by them and Amir-Entezam had provided summaries of the meetings to them. The case was so flimsy--even for trials in the Islamic Republic of Iran--that logically inconsistent charges were added. In his memoir, entitled An sooye etehaam (On the Other Side of Accusation), Amir-Entezam enumerates some of the charges as: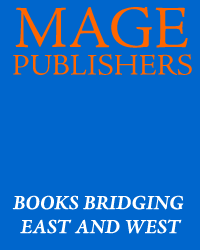 * Rejecting God, the Islamic Revolution and Imam Khomeini;
* Having ties with the pro-Moscow Communist Tudeh Party;
* Being a member of the Shah's secret police, SAVAK;
* Using the word "dear" when referring to American officials in letters addressed to them;
* Allowing members of the Royal family to escape the country;
* Being a Bahai;
* Being Jewish and Zionist;
* Having improper relations with a women;
* Being extremely rich.

(Translation from Farsi original by Fariba Amini in her article "The Forgotten Prisoner: Abbas Amir-Entezam, Iran's Longest-Serving Political Prisoner," in iranian.com, November 5, 2003; I have made some modifications)

Having become a symbol of resistence to fundamentalist injustice, the regime offered Amir-Entezam amnesty if he would accept guilt. Entezam refused the offer, stating that it was the fundamentalist judicial system that was guilty and that it was him who had to forgive his captors. Instead, he demanded a public trial where he could prove his innocence. According to his lawyer, Amir-Entezam has made at least seven official requests for a public trial. The regime has refused. If mere meetings with officials of "the Great Satan" was a crime, then during what became known as Iran-Contra scandal, Khomeini, Ali Khamanehi, and Ali Akbar Rafsanjani, themselves were involved in secret dealings with "the Great Satan."

In the summer of 1997, under international pressures by human rights organizations and UN Commission on Human Rights, the fundamentalist regime furloughed Amir-Entezam from Iran's most feared prison, Evin, and placed him under house arrest. In August 1997, Assadollah Lajevardi, the notoriously brutal chief warden of Evin was assassinated. After president Khatami eulogized Lajevardi as "a great human being," Amir-Entezam in an interview with the Voice of America called Lajevardi "the butcher of Evin," and added "A man under whose watch great crimes had occurred." This single statement ended Amir-Entezam's house arrest and he was sent back to the notorious prison.

In January 1998, for his courage and outstanding achievement for human rights, the prestigious "Bruno Kreisky" prize was awarded to Amir-Entezam, a prize whose previous winners include Benazir Bhutto, Nelson Mandela, Amnesty International, and Palestinian non-violent activist Faisal Husseini.

In late 2002, increased international pressure and his deteriorating health pressured the fundamentalist regime to give Amir-Entezam a second furlough for surgery and medical treatment. After only a few months out of Evin prison, Amir-Entezam gave speeches to enthusiastic and grateful pro-democracy university students.

A year earlier, Amir-Entezam had left the Liberation Movement (which was trying to be accepted as loyal opposition to the fundamentalist regime), and had joined Iran National Front (which advocated the replacement of the fundamentalist regime with a secular and democratic republic).

In late 2002 and early 2003, Amir-Entezam issued his famous public call for a referendum to replace the fundamentalist theocracy with a secular democracy. After the second call, Amir-Entezam was immediately ordered to interrupt his convalescence from a recent surgery and stop other required medical treatments and return to Evin prison.
In November 2003, the Jan Karski Moral Courage Prize was awarded to Amir-Entezam. His daughter received the award on her father's behalf at the Polish Embassy in Washington. Amir-Entezam sent the following statement on accepting the award:
Having spent nearly twenty-four years in prison, what still stuns me is the courage of the students who, with nothing but faith in a democratic dream, endanger their lives and keep the hope of freedom alive....

Some may say that telling the truth is not enough. That military muscle and violence are necessary to overcome this degree of brutality. But let us not underestimate the power of courage to speak out the truth to their power. The Islamic Republic punishes those who tell the truth, because simply telling the truth can produce political changes of unpredictable consequences and weaken their grip on their ubiquitous might.

It is with a deep gratitude that I accept this prize. My greatest hope is that you become messengers and tell the world about our struggles for democracy and human rights in Iran. Help us end the inhumane treatment of Iranian citizens. Support us in abolishing the death penalty. Help us free all political prisoners and end the discrimination against women and religious minorities. Help us build the secular order that promotes peace and stability in the region.

If you let the world know, then the quarter of a century I have spent in the dungeons of the regime will not have been in vain. You have bestowed me an honor. I thank you for that. And I, in turn, bestow you the duty to remembering, of never forgetting and of speaking of my nation's plight for democracy.
Humanity has produced human beings of truly historical stature such as George Washington, Mahatma Gandhi, Mohammad Mossadegh, Martin Luther King, Jr., Nelson Mandela, and Desmond Tutu; great figures who led their nations against injustice and oppression by force of their intellect, personality and integrity. They express the anguish of their people, articulate their desires, and lead them against tyranny. Abbas Amir-Entezam is such a figure.

This December, pro-democracy Iranians honor him on the 25th anniversary of his imprisonment. A man whose sacrifices, like a burning candle, have provided the Iranian people with hope of liberation from dictatorship and oppression. Although loved and respected by the Iranian people, Amir-Entezam is little known outside of the global human rights community. Perhaps, it is time to know him.
About
Masoud Kazemzadeh, Ph.D. is Assistant Professor of Political Science at Utah Valley State College [homepage]. He is the author of Islamic Fundamentalism, Feminism, and Gender Inequality in Iran Under Khomeini (Lanham, MD: University Press of America, 2002).