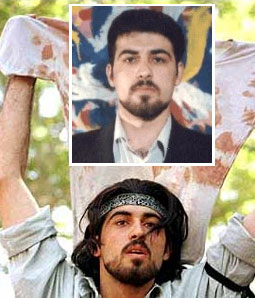 Democracy behind bars
Ahmad Batebi, symbol of student movement, re-arrested


Sayeh Hassan
August 10, 2006
iranian.com

Many of us have seen the picture of Ahmad Batebi, an Iranian student activist who was arrested due to his participation in peaceful student demonstrations in July of 1999. In the picture Mr. Batebi is holding up a bloody t-shirt of another student, who had been beaten up by the Islamic Regime officials during the protest. This famous picture was first printed on the cover of "The Economist" in 1999. The picture was taken without Mr. Batebi's permission and printed without his knowledge. The picture allowed the authorities to identify him and he was charged with "endangering national security" and sentenced to death.

Due to overwhelming international pressure his sentence was commuted to 15 years imprisonment. During his time in prison Mr. Batebi was subjected to brutal torture. In a public letter written by him, he spoke of unspeakable cruelty including lashings, being beaten by cop bats and having his head put in a toilet full of excrements. As a result of torture Mr. Batebi suffers from serious health problems, including kidney, spinal and intestinal diseases which require immediate medical attention.

Physicians appointed by the court had suggested that Mr. Batebi needs to be released from jail and seek immediate medical attention, otherwise he might become permanently crippled or even die. As a result of these doctor reports he had been on a medical leave from prison, when he was re-arrested on July 27th, 2006. Mr. Batebi announced that he would go on a hunger strike immediately following his arrest.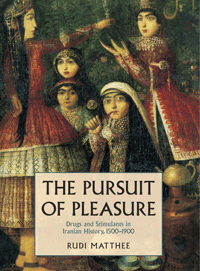 There has been very little news of Ahmad Batebi in the past 2 weeks. The only thing that is known is that he has been on a hunger strike for more then 10 days, and that according to his doctors a pro-longed hunger strike will almost certainly lead to a heart attack which in turn may lead to his death. Both the international media as well as the Iranian media is once again silent while this innocent students' life is in danger.
Have we forgotten that just last week we were mourning the death of Akbar Mohammadi, Mr. Batebi's good friend who was also imprisoned during the July 1999 student demonstrations, and who died as a result of hunger strike in Evin Prison? Are we going to remain silent until we lose another brave student leader? This is the time to speak up, because tomorrow will be too late. Those who are quiet today when Mr. Batebi really needs their help have no right to light candles and write poetry in his honor after he is gone.
The Islamic Regime in Iran is one of the most barbaric and brutal Regimes in the world today. Not only does the Islamic Regime oppress and destroy its own people, but it also funds numerous terrorist organizations including Hezbollah who harm and destroy innocent people all over the world. This is an extremely dangerous Regime not only for Iranians but for the world as a whole. As long as the Islamic Regime is in power nobody is safe, and we will all have to worry about the next terrorist attack.
It is time to stand up against tyranny, dictatorship and terrorism. It is also time to break the silence, please do not wait until it is too late. Mr. Batebi as well as thousands of other political prisoners in Iran need your help TODAY. Please act today so that we do not have to mourn the death of another freedom loving activist tomorrow. In conclusion I will finish with the last words written by Akbar Mohammadi, a true student leader who would not give up and chose to follow the path to freedom and democracy to the END.