Facts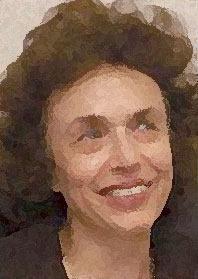 Endless untruths
Reply to Kayhan's unfounded report on Haleh Esfandiari

Shaul Bakhash
May 14, 2007
iranian.com
On page one of the issue of Kayhan of 22 Ordibehesht,/5 May, 2007 a long article appeared under the title of "Documented Report by Kayhan: Who is Haleh Esfandiari".
Although it is described as "documented," this article is full of errors, lies and deliberate distortions. The writer does not even seem able to get the simplest facts right. A partial account of these inaccuracies follows: (Persian text)
It is untrue that Haleh Esfandiari and Shaul Bakhash worked for Israeli spy agencies; It is a lie that either Haleh Esfandiari or Shaul Bakhash is a Mossad spy It remains a lie no matter how many times Kayhan repeats it in its article.
Shaul Bakhash was not the editor of Kayhan International in the 1340s and 1350s.
Volume 17 of the Documents of the Nest of Spies does not say Shaul Bakhash is a good journalist "for America." It just says he is a good journalist.
Haleh Esfandiari and Shaul Bakhash are not Zionists.
It is untrue that Shaul Bakhash went to America "on a series of secret missions and training." He went to Harvard University in America to study for his MA and then to Oxford University in England to continue his studies. He received his doctorate from Oxford University in 1972.
Haleh Esfandiari and her husband were not "introduced by the Mossad spy service" to Daryush Homayoun of Ayandehgan. Neither of them was involved with establishing the newspaper, ever worked for it or ever published anything in it. When Ayandegan was founded, they were not even in Iran.
It is untrue that Haleh Esfandiari "fled to Israel in August 1979." She had left from Iran for England many months before that. Haleh Esfandiari has never lived or even set foot in Israel
Shaul Bakhash's book on the Iranian revolution was published in 1984, not in 1982. The publication, Rah-e Zendegi, could therefore not have published pages from the book in its issue of Jan-Feb. 1983.
Nowhere in this book does Shaul Bakhash say or even suggest the Islamic Republic will collapse in the near future
It is untrue that Haleh Esfandiari "returned from Israel to America" in the years of the imposed war because she was never in Israel.
It is untrue that Haleh Esfandiari established the "Iran section" of the "official Israeli lobby" in the U, S. because she has never worked for the Israeli lobby.
It is untrue that Haleh Esfandiari was head of the "Iran chamber" of AIPAC.
Haleh Esfandiari never organized even one, let alone "various seminars" for AIPAC
Haleh Esfandiari was not responsible for organizing a 2004 AIPAC conference on Iran's nuclear programs. She never invited George Bush, Ehud Olmert, Hillary Clinton, John Bolton, Condolezza Rice and others to speak at an AIPAC gathering or to any other gathering.
This meeting, to which Kayhan refers, could not constitute high point of Haleh Esfandiari's activities for the Israelis" because she never organized it, took part in it, or knows anything about it.
Haleh Esfandiari therefore had nothing to do with any workshop organized as part of this conference.
Contrary to the claim of the Kayhan writer, the programs of the Woodrow Wilson Center, including those organized by Haleh Esfandiari, were not drawn up at the recommendation of AIPAC. The ultimate aim of the programs Haleh Esfandiari organized were not aimed at "revolution from within." The Woodrow Wilson Center's programs are not determined by AIPAC.
The five Iraqi women who participated in a 2005 conference with Haleh Esfandiari were not "supporters of the occupier". They were Iraqi women looking for ways to reconstruct of their country. Reconstructing Iraq was the subject of the conference. It is shameful for the author of the Kayhan articdle to talk in this way of patriotic Iraqi women whom the writer of the Kayhan article does not know and has never even met. .
It is a false and hollow accudation that Haleh Esfandiari is one of the "principle instruments" of Israel, or a Mossad spy service, in advancing the strategy of a "velvet revolution" in Iran. It is a lie that Haleh Esfandiari had "undercover assignments" or that she was one of the "media spies" in Iran. She had no part in setting up a "communications network" between Dubai and America. Haleh Esfandiari had nothing to do with Radio Farda or Ruz-on-Line [an Iranian website], or with recruiting journalists to work in Prague. These accusations are fantasies and are untrue. They are all the Kayhan writer's shameful fabrications. The list of Kayhan's dishonest representations are endless, but I will stop here.
It is regretful that Kayhan, one of Iran's two oldest newspapers still being published and with a long and distinguised history, should allow so much untruth to appear on its pages. (Persian text)
Comment
Shaul Bakhash is Clarence J. Robinson Professor of History at George Mason University, Virginia. He is married to Haleh Esfandiari.
RELATED
Opinion
The Persian Gulf
A Political and Economic History of Five Port Cities 1500-1730
by Willem Floor