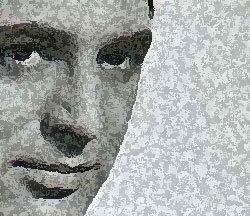 Meysam
I took his lovely face in my hands and kissed his innocent eyes and told him how wrong our relationship was
Shana Yazdi
May 18, 2006
iranian.com
A few months ago I sent you the true story of my life. In just a few hours I was overwhelmed with all the mails I received from people who had read it. There was only one reason why I wrote and sent it to you. To be seen by others of course. I wanted to know what kinds of reactions I would get. What degree of tolerance is there for these kinds of life among our people? And was that possible for me to talk about my past to a relative one day? What kind of labels would they give me? A whore? Or a bitch? Or just a self-indulging woman? At first I decided to categorize and statistically analyze them but then much more important events happened in my life that I forgot about that for a while. After a few months I decided to send this letter and give my analysis of the responses I got as well as my new life-changing experiences.
So far I have received exactly 745 emails about 50 of which were spam showing Iranian.com is a very good place for email hunters to send their various advertisements, ranging from forged lottery winning announcements to breast implant. It is obvious that these emails are picked up by some machine since I have also received penis enlargement offers!!!
The number of ladies who sent me emails was 105 showing that these kinds of subjects are much more attractive to men than women. About 30 percent of these ladies encouraged me and just wanted to thank me for sharing my experiences with them. Approximately 40 percent of them asked for advice and asked me questions Like: "What should I do if did not come as early as my hubby and he can not get it up for a second round?" or one lady who asked me "I have to have multi-orgasms and each time I have sex I have to go to the bathroom and masturbate. So there is no other choice for me but to find lovers. Do you think it is ethical?"
Wow. Who am I to tell them about the ethics in the bedroom?
One lady of British origin put this question forward: "I have had sex with Iranians before and I really enjoyed their acrobatics in bed but the most disgusting point about Iranian men is the fact that they brag about their sex to their friends and tell them the details of their love-makings with a woman and of course add more spice to the whole thing. So after they break up with you, their friends come forward and ask for sex. As if you are just a pussy to be fucked and pleasure them". There was another lady (I think in France who said something like this too).
The remaining ladies just recounted their own experiences and sent me horny tales of their fucking.
The letter of one particular lady lingered in my mind for a long time and is still haunting me. She said "you have committed so many sins in your life and you will certainly pay for it sooner or later." Judging by the misfortunes that happened to me later I could say I almost believed that at one time.
As for men, 80 percent of them showered me with thank you letters and please-go-into-the-details kinds of requests. Some of them have obviously been turned on by this story and asked me for more and more. Some of them would never leave me alone and although I did not reply to their letters kept asking for more and more.
The remaining number of men asked to take me out. "I am coming to Tehran and would love to get to know you" and things like that. There was one person in particular called SH... whose letter touched me so I replied to him and we continued to exchange letters on sex and relationships for a while. He proved to be a really nice man but unfortunately there will be no future for us together.
One very important note that I should mention to the webmaster of this site is that about 20 people from different countries mailed me and when I asked them how they got to know this website, they replied they just had entered words like "fuck" "cock" "story" and found this article in an Iranian website.
Anyway during the first few weeks that I was reading all this feedback I was quite busy with my own life and my family problems. My dad was virtually bedridden and I had to take over and oversee various construction projects that he had started, supervise them, draw checks, meet with the accountants and take a look at their ledgers and so on. Being educated as a manager I could easily accomplish these tasks at home. We also had legal battles with some people and I had to meet the lawyers, come up with various documents and go to court. And at home I had to control my dad's conditions and 24 hour nursing that we had provided for him.
Sometimes I would look in on my mailbox and read some of the responses I had received. Some of them really excited me so I had to make some excuses for the afternoon and pay a visit to Mr. Nazari for a passionate evening.
One day my aunt (my mom's sister) came to our home and asked me for a trip to East Asia. "You never had a moment of peace since you got back and you need this trip. Please come with me. You need a rest girl." and that kind of things. I tried to find some excuses but after she told me she would send her daughter to be with my parents I agreed. East Asia was the last place on earth I wanted to visit but I could not refuse. So we packed and traveled to Malaysia and Singapore.
Unlike what I had imagined the trip was quite wonderful. During this trip I noticed many attractive males but could not do anything about it. During the first leg of our trip we were with a tour and in that tour I got to know a handsome Iranian man but the place and time were not right for us to approach and sleep together. I know he wanted me since he was devouring me with his eyes but I could not bring myself to go to his room. One night when my aunt was asleep I got out of the room and went to the lobby of the hotel, hoping I could find him and do it, but he was not available.
After our return I went on my regular sex with Mr. Nazari and described every moment of it to my Polish boyfriend in London in emails at night. Then I got to know Meysam.
About three months ago we met at a party. He is only 22 years old and one of the most handsome men I have ever met in my life, very similar to the early years of Cary Grant. The fact that his parents were close relatives and the age difference between us (13 years) did not have the simplest effect to stop me from having him. I had seen him last when he was a child and I had no idea he had grown to become such a good looking lad. In fact I could not take my eyes off him during the party and took the first opportunity to go forward and talk to him. "Wow are you Meysam Koochooloo? You are a grown-up man now." And questions like "what are you doing and where are you studying?" So it turned out that he was a student of computer in Tehran University and still lived with his parents.
I think I talked to Meysam for half an hour before a friend took me somewhere else in the room to introduce me to some other people. All the time I was thinking to myself how could I possibly contact Meysam and get close to him. So later I went forward to him and some other youths and told them a joke I had recently received by SMS. Then they continued and to the end of the party we just told jokes and laughed, all the time I was looking at Meysam and thinking how could I get him to bed. When we wanted to leave I gave him my cell phone number and asked him to forward funny messages to me too.
And it worked. The very next day I received a funny SMS and knew it was sent by him. So I called him back and said "sorry I got a message by you do I know you?" By then he said, "Yes Shana jan. This is Meysam. You asked me to send you messages last night." "Aaaah. Of course how are you?" I replied so happily.
This was the beginning of a series of calls and I invited him to a restaurant. I am sure by this time he knew what I was after, since he came forward willingly. We met here and there and we touched each others' hands accidentally now and again. Until I told him how handsome he was and he replied by saying how beautiful I was and...
And I took him to one of the unsold apartments belonging to my dad. We had not talked about this but I knew he was quite excited sitting in the car next to me. I had asked him to come and see our new flats but I wanted to be alone with him. There was not a single piece of furniture in the apartment so for half an hour we just walked around the place, talking about everything, ranging from the AC to the fire place and the master bedroom.
Then I decided to end the cat and mouse game and tell him frankly why I had brought him there. He was brave enough to tell me he liked the idea. I flatly told him I wanted to be alone with him and he told me he did too. I took his hand and kissed his fingers and he did the same to me then we kissed. He was shivering with excitement. His lips were so soft and he proved to be so inexperienced in sex. I asked him if he had done that and he said no. So I told him I would help him. But where? There was no bed and not even a chair in the flat. I unbuttoned my dress and took out my braless tits. He was really mesmerized and could do nothing. By some instinct he cupped them and we kissed and necked for half an hour when he started to rob himself against me and came in his jeans after just a few strokes.
After that he went to the bathroom to clean himself and I followed him. He was shy and didn't want to show me his cock but I insisted and then I was awestricken by what I saw. His meat was so white and well-shaped as if sculptured by Michelangelo himself, jutting out of a triangle of curly black hair. Later on I called it Marble since it was so nice and white, and at the same time always hard. I played with him and felt the wetness of his cum and felt it grow in my hands again. Then I sat on the toilet in front of him and kissed it. It smelled of fresh cum which excited me more. So I took him in my mouth and sucked him and after a few movements of his hip back and force he came again this time in my mouth. When we drove back I asked him if he was angry with me and he answered no and would like to do it again.
So it was a beginning of our affair. Next time I took him to Farah's (a friend of mine) home and took his virginity. I took his marble and shoved it in and he was sighing and panting so loudly. He specially liked sixty nine when he was licking my pussy and I had his marble between my lips and down my throat. Each time he got better and better and we had long sessions of cock sucking and fucking every week or so. Very soon he began to take charge and arrange for our secret meetings and everything. He learned new kinds of foreplay and did new things to me every time we met. He got to know how to gain control of himself and not to spend himself soon, so he could pump in and out of me longer and longer before pouring his seed deep inside me.
I really liked this guy and I did my best to satisfy him. For me he was not just a good looking boy with a shapely body and penis. I enjoyed being with him and we used to talk about everything in between our fuckings. He had also learned to play games with me and one day he told me he wanted to keep his cock inside me for as long as he could and he was in my pussy for about three hours. I promised him to spend a whole night with him very soon and let him stay in me for the whole night through.
Then one afternoon when I got home my mother took me to her bedroom and unbuttoned her shirt and told me to touch her left breast. God, there was tumor in her left breast as big as a hazelnut. I reacted immediately and took her to a specialist and did all the necessary scans the next day. The result of the scans showed that she had a malignant tumor in her breast and the fact that it was not painful was the main reason of its late discovery.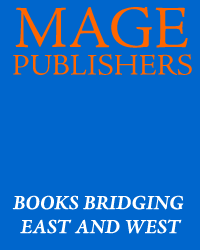 The very next day she was hospitalized and underwent surgery. Samples of the tumor determined that mom needed many sessions of chemotherapy. After each session of therapy she went close to falling into a coma. She had lost all her hair and had problems eating and digesting. It was during this time that I cried. For the first time in my life I cried. I was not sure if I had done the right thing. She was painless in her own home doing her everyday chores and I rushed her to the hospital to become like this. I could not forgive myself. I had forgotten about our construction projects and legal problems and I concentrated on my mother. I remembered the email of that woman and doubted that maybe the sins I had committed was responsible for the fate of my mother and my misery.
Meysam came to hospital one day and took me out to a place in Abbasabad. I told him I was not in the mood but he insisted. I did not feel a thing when he was pumping in and out of me and I was crying when he came. He told me he just wanted to take my mind off my problems and I believed it. In a few days I realized what I had done to this child. He was falling in love with me. He told me so and begged me to be with him. Not like friends but like man and wife. I know he was in a critical stage of maturity and that added to my sense of guilt.
I took his lovely face in my hands and kissed his innocent eyes and told him how wrong our relationship was in the first place. Of course we will be close friends and may have occasional sex but no love. Please. And I told him I have fucked at least a hundred guys. He just kissed me afterwards saying it was not important for him if I had fucked a whole nation. I think he understood me and since then we have been meeting now and again but trying to have no emotional bound. Just to release our pent-up sex energies.
And last week my mom's conditions got better and better. She has given positive response to chemotherapy and I am taking her to London for additional treatment. I think about the letter of that lady and I am trying so hard to find the sins that I might have committed to bring this misfortune about. I could find none. I have used my own body and my own life to the best of my pleasure. I have never violated anybody's right. The misery that I have gone through may happen to that lady too without sleeping with others. Why my mom who had married as a virgin and had sex with one guy in her whole life had to be afflicted with this pain?
I am still so happy I have had fun in my life and still recommend it to all human beings on the face of the earth. Please enjoy moments of your life, now that you are still around. Maybe tomorrow will be too late.
By the time this letter is finished I received the 756th response by a guy called Kevin, "You are a fucking whore but I want to fuck you, I have the fattest and longest kir in the whole world , you have to see it to believe it."