Gross hypocrisy
Ethnic cleansing of Black Muslims by Arab Janjaweed militias
August 5, 2004
iranian.com
We are silent spectators of a demise of a vision, that of true egalitarianism and fraternity enjoined within the Prophet's last sermon. "Arab has no superiority over a non-Arab!" The Prophet's wisdom and teaching, binding for all times, has been indifferently ignored by the Islamic world:
"O People, just as you regard this month, this day, this city as Sacred, so regard the life and property of every Muslim as a sacred trust. All mankind is from Adam and Eve, an Arab has no superiority over a non-Arab nor a non-Arab has any superiority over an Arab; also a white has no superiority over black nor does a black have any superiority over white except by piety and good action."
Sudan, the latest tragedy that the world has just woken up too, has from long-standing tensions between nomadic Arab tribes and their African neighbours over water and farmland. It is a conflict between Muslims but the manner of its conduct has brought ignominy to the Islamic world. Dotted alongside the charred Sudanese locations are unharmed, populated and functioning Arab settlements.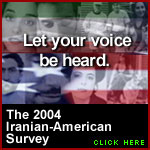 In some locations, the distance between a destroyed Fur (black Muslims) village and an Arab village is less than 500 meters. The Arab killers and rapists in Darfur are Muslims, and so are the victims -- Black African farmers.The Arab street has displayed a striking indecisiveness when ever it has come to the fate of non Arab Muslims and considered the fate of non-Arab Muslims as peripheral to the integral cause of Arab nationalism.
In Bosnia, the Serbian minority rapidly gained the upper hand against the Muslims with arms supplied mainly by the government of neighbouring Serbia. Despite significant humanitarian and military support to the Bosnians from non-governmental organizations and individuals in the Arab world, Arab politicians maintained their cozy ties with Serbia.
They viewed Milosevic not as the mastermind behind the cold-blooded massacre of 7000 Muslim men in Saberenca but the savior of the crumbling Yugoslav republic. The steady flow of Yugoslav arms to the Arab world was of greater importance than the fate of distant Muslims in the far-away Balkan region.

Now whilst the Arab press is hysterical over civilian casualties in Iraq it flagrantly ignores the genocide of Muslim population in Sudan. In this case it is Arabic northerners who are systematically wiping out the black Muslims in the Darfur region. It is hard to think of a more blasphemous act for a Muslim than to consciously defy the edict of the Prophet. But in Sudan this has been going on for the more than a decade.
Whilst the Arab street affirms its Arab nationalism and hatred for America, with headlines such as "America will pay the price sooner that it thinks. There are no limits to American injustice and highhandedness. Despite its power and tyranny America will not win because it has no humanitarian values."
What comes to an enquiring mind is where were these condemnations for Saddam, 5,000 dead in the chemical attack on Halabja in a single day, or Assad, 30,000 shelled to death in Hama, or pretty much any other autocratic Arab ruler.
Some Arab governments led by despots -- and their press and public -- should first practice moral judgment on themselves and each other, before turning their outrage on the United States. And, before they grumble about a new-fangled intimidating colonialism, they should first show they're competent to govern themselves by some means other than torment and carnage.
While the Muslim world has suffered, they have blamed everyone but themselves. This state of denial and extreme "hypocrisy" means Muslims are ill-equipped to deal with problems of endemic terrorism. In the Islamic terminology, the word "Hypocrisy" is a substitute for "Nifaq". This word Nifaq has been mentioned in the Qur'an thirty-one (31) times in different forms.
"The hypocrites will be in the lowest depths of the fire-no helper will thou find for them;-" (4:145)
This "gross hypocrisy" resident within mainstream mores of Islamic polity has led the nation of Islam into a collective rage of vanity and powerlessness. The enemy within is rarely ever found to be the culprit, the deviation from injunctions so explicitly enjoined is leading us to a decay. There is no moral equivalence of crimes against humanity.
To rub salt on the wounds Arab League issued a statement "reaffirming the 'Arab states' solidarity with the sisterly Republic of Sudan and their keenness to preserve its territorial integrity and sovereignty and reinforce all peace initiatives started by the Sudanese government with the international and regional parties."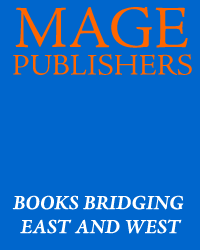 To express support for a rogue government that has been the instigator in this unfortunate tragedy is not only disappointing but true to form for these Islamic regimes. While we loudly condemn Israel, why are we hushed when Islamic regimes slaughter thousands of Muslims and eradicate their presence from the face of the planet? Does any "League" cares about rights of the black Muslims being slaughtered!
The present cycle of horror and devastation in Sudan continues to prompt more concern in Western countries than in the Arab world. Sudan was recently elected to serve a three-year term on the U.N. Human Rights Commission. What a reward to Sudan's government active support to the Arab Janjaweed militia's ferocious intent to make Darfur, in the west of Sudan, "Zurga-free". They have been largely successful and to compound their sin the Janjaweed milita have been massacring fleeing exile population, sparing no man, woman or children. The Arabic militants' quest to rid Darfur of the darker-skinned Black population is every respect a throwback to systematic ethnic cleansing.
None of the Muslim parliaments have articulated a single utterance of denunciation, the credit goes to the United States Congress who declared the killings of tens of thousands of black civilians by Arab militias in Sudan's Darfur region amount to genocide and urged the president, George Bush, to call the situation in Sudan "by its rightful name". America willingness to stand up to the injustice in Bosnia, Kosovo Albania and now Darfur is in sharp contrast to the reluctance of the Arab world to stand up and show solidarity for their fellow non-Arab Muslims.



Undoubtedly it is the plight of contemporary Muslims aggravated by "vicious global" meddling in Muslim affairs that has made both Islam and America a victim of radical Muslims. The term "Rip Van Winkle" of a nation fits the present definition of the state of Islamic nations oblivious to social change and "frozen in time"
.................... Say goodbye to spam!