Pictory
December 7, 2004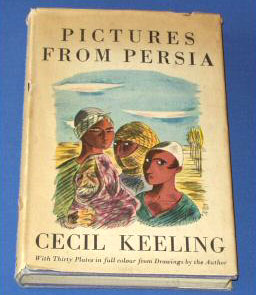 Pictures From Persia by Cecil Keeling featuring 30 colour plates by the author. An interesting account of the people and places of Persia, as experienced by the designer and illustrator during the time he was stationed there in WW2. He was originally posted to Kermanshah and afterwards at Qum.With his observant eye, he tells of the crowds, food, bazaars and life in the towns and villages.
Sent by Darius Kadivar
Email interesting old photos of ordinary people, places, political leaders, activists...
Index
Pictory
Latest & archive
Related
* History
Features

* Revolution
Archive

* Nostalgia
Archive
Book of the day
mage.com