January 6, 2005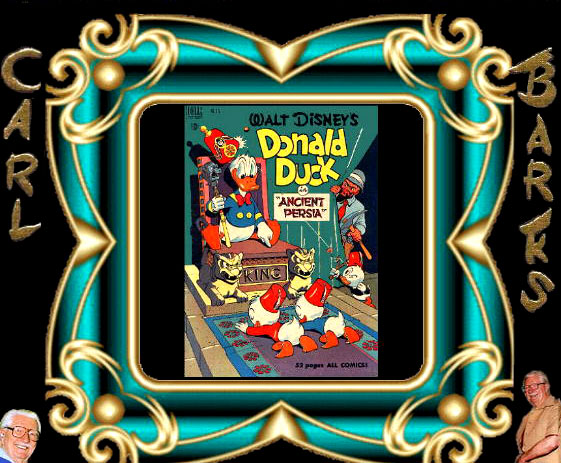 The first "Ancient Persia" oil painting done by Carl Barks, and in the expert opinion of the owner--the VERY BEST of them all. "The coloration matches the original Donald Duck Four Color No. 275 cover very closely... This first version features a Persian chandelier topped with "Octopus Arms" and muted flames behind panels of bubble glass..."
Sent by Darius Kadivar
Email interesting old photos of ordinary people, places, political leaders, activists...