January 27, 2005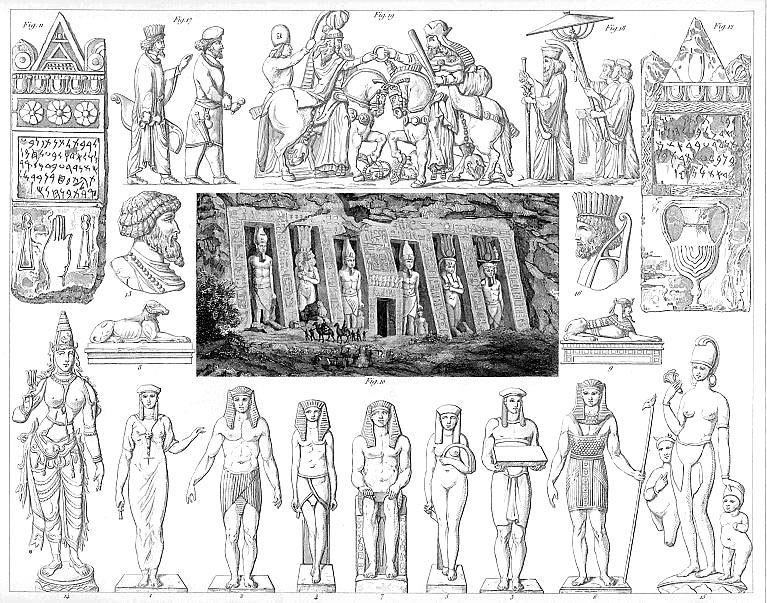 Steel engraving by H. Winkles from 1846. Gods of Egypt and Persia:
Figures:
1-9. Egyptian statues
10. Facade of the temple of Hathor at lpsambul (Abu Simbel) [CENTER]
11, 12. Phoenician grave-stones
13. Numidian half-bust
14. Statue of Lakshmi from Bengalore
15. Statue from Isura
16-19. Persian sculptures
Sent by Darius Kadivar
Email interesting old photos of ordinary people, places, political leaders, activists...