A night in Brooklyn
Short story
September 1, 2006
iranian.com
When he began his PhD program, Behrang briefly considered then forgot about starting a student group focusing on Middle Eastern social and political issues. This adventure began and ended while meeting several Arab students at a MEALAC orientation reception when he first started at Columbia two years ago. It was awkward because he began the conversation by asking where they were from, a question he loathed when others would level it at him and their tempered glares and short replies indicated that they too did not particularly enjoy being ethnically profiled upon introduction. Perhaps there will be other chances, he reasoned.
Thirteen months later, there were 17 messages from people he didn't know in his inbox, urging him to meet at the Amsterdam Café on Friday night at 9 PM to "meet one another and decide the direction" of the still-memberless but already-named organization, Columbia Civic Research Community of Persians (CCCP). Behrang found himself checking his email account more frequently, both excited by and wary of the anonymous attention he was receiving.
Friday afternoon, another mystery Iranian email was sent out, this time from a 'Shireen:'
Salam beh hamegi!

Because some of us can't make it tonight, we have postponed the Am Café event. But! I would like to invite those of you who can to come to my apartment in Fort Greene so that we can meet one another and also have some fun! Negar and I will have some munchies for you. We don't drink (alcohol), but you can bring something for yourself and to share also! Take the A/C to Hoyt-Schermerhorn or catch the G there and get off at the Clinton-Washington stop. Call me when you get there!

CU soon ,

Shireen
Behrang rolled his eyes and hit 'delete.' Fort Greene was over an hour away from Washington Heights by subway, and the G train was slow and ran so infrequently that it was to be avoided at all costs. There was no way he was going to spend his Friday night trekking out to no-man's-land in Brooklyn to hang out with people he didn't know at all. But part of him wanted to -- and that part was warming up to send his mind into an intense half-hour of mental teeter-tottering. He didn't have solid plans for the night and felt he should do something new. It wasn't as if he was going to stay at home anyway -- he never did. None of his friends lived in his neighborhood, and if he could have afforded the rent elsewhere, he wouldn't have either.
It was too crowded, there was nothing to do, and in Washington Heights, the neighborhood parties were frequent and always began early. Bachata and reggaeton blasted from stereos in windows and parked cars, sometimes so loud that they set off other car alarms. Police cars frequently drive down the streets but seldom did anything other than harass teenagers. Old Dominican men sat at tables on the sidewalk sipping rum and playing dominoes, while their younger counterparts sat on stoops with bottles of Presidente beer and smoking blunts, catcalling at the girls walking by them.
One time, as Behrang was coming home late from a friend's place downtown, he joined the guys sitting on his stoop, talked about the Yankees and Red Sox game while smoking a blunt with them. After they found out he was a David Ortiz fan, they always said hi. On his block, everyone knew everyone else, and only in the bitter cold of the winter and during the rain did the neighborhood ever become quiet. Upstairs, the ceiling in Behrang's apartment reverberated with dance steps and muffled music from the apartment above. A glass crashed to the floor and a woman laughed. He decided to go to Brooklyn.
Behrang hopped in the shower, shaved, and was out the door at 9 PM, toting a large bottle of Yellow Tail Shiraz under his arm. He arrived at Clinton-Washington at 10:30 PM, and lit a cigarette while calling Shireen's number. He walked and turned right after two blocks and found himself on a lively street set with brownstones.
Shireen's neighborhood was much more glamorous than Washington Heights. There were more than just 24 hour bodegas and liquor stores run by Arabs in Fort Greene, there were enticing bars and restaurants, shops that specialized in arcane but unmistakably trendy clothes. White people with money lived here. The streets were abuzz with hip Brooklynites who were busy patronizing their local establishments, seemingly having a fantastic time. A poster in a bar window proclaimed that world famous rapper (and native Brooklynite) Mos Def was hosting a party there next week. Behrang watched a group of four denim-clad guys walk past him, high-fiving each other in high spirits when they saw the Mos Def poster. One yelled something about 'living in Brooklyn.' Behrang looked back at the poster again but kept walking feeling both annoyed by and envious of his surroundings.
He heard faint noise from the end of the block and saw a few smokers standing on a fire escape. Behrang continued walking towards the din. One the fourth ring, a guy answered the phone shouting something in Farsi over an equally loud party in the background. The faint music down the street roared to life through his phone.
"Hi, is this Shireen's house?"
"Shireen, it's for you. Someone give this to Shireen."
Behrang stopped walking and smoked in the middle of the sidewalk, waiting for Shireen to come to the phone. He put the bottle down cradled the cell phone in his ear and turned to momentarily look back at the train station. She answered the phone breathlessly, as though she had been running. "Allo?"
He quickly cleared his throat. "Hi, Shireen? I'm Behrang, from Columbia. I got your email about the meeting... and I'm outside, and wondering which building is yours."
He listened to her voice, and noted she had a slight, almost exaggerated Iranian accent when she spoke English.
"OK Behrang, farsi harf mizani?"
"Yeah, I speak Farsi," he said in English.
Shireen switched back to English again, as if she sensed his hesitation. "Hold on a sec." She covered the handset to muffle her voice, and said something and laughed.
"Well, we aren't meeting about the club tonight, actually. Did you get my email? But you should come up and meet everyone. It's the last building on the right, number three. I'll buzz you up. See you in a bit!"
Behrang stopped to glance at himself in a window. He pitched his cigarette and pulled out a pack of gum from his jeans. He should have worn a newer shirt, the stripes on the one he was wearing had faded. He zipped up his hooded sweatshirt over the shirt. Make do with what you've got, he told himself. I am already out here. Behrang reached the end of the block, and faintly heard the conversation in Farsi on the fire escape above him. A cigarette butt whizzed by his ear.
"Eh, bebaskhsheed. Is he Iranian? Sorry, man."
The buzzer sounded and Behrang threw his weight against the old wooden door. The hallway was dark and the stairs were narrow. Two dozen pairs of shoes lined stairs leading up to the entrance. He didn't see any sneakers. Behrang saw that most of the men's shoes were Cole Haan, while many of the women had worn elaborate heels. He dutifully removed his sneakers and opened the door without knocking and stepped into the apartment.
Arabic-fusion music blared from the speakers in the dining room and the whole apartment was dark, lit only enough to see a mass of elbows to elbows, thighs pressed against another's knees, and people barely meeting the task of balancing drinks and plates in a space pleasantly absent of privacy. Most of the guests were in the living room. Behrang set the wine bottle down on a small table by the door that was holding plates, cups, hummus, chicken with barberries and rice, and several other bottles of soda, liquor, and beer. The balls of his feet were comfortably absorbed by the Persian carpet on the floor, and the air was perfumed by incense and the fragrant smoke from a shisheh pipe. Behrang saw no Americans in the apartment. There was absolutely no place to sit except for the wide expanse of space on the couch Behrang leaned against.
The centerpiece of the room was a man draped across the couch, watching the party atop his IKEA-leather throne. He felt no doubt in his privilege, sprawling across the entire couch with his feet nestled in the intersection of the cushion and the armrest. Behrang traced his frame with his eyes, starting with the designer socks covering his smallish feet, the crumpled white khaki of his pants perfectly complementing the red of his shirt. He was conventionally handsome. His eyes, crowned by plucked eyebrows and a full head of curly black hair, roamed the room. Someone called the name Ali, and the lord of the couch turned toward him and started talking. Behrang recognized Ali's voice as that of the guy who had answered the phone.
He was brought a small metal folding chair by a short girl with fashionably cropped hair and gypsy earrings. He opened it to the right of the guy on the couch. He offered thanks to the girl, and asked who she was. Her name was Negar, and she was a fashion design student at Pratt. "And you are?"
Behrang subtly wiped his palm on his pants as he sat down and extended his hand. "I'm Behrang Jafari. I'm a student at Columbia, and I am not exactly sure what I am doing here. I thought this was a meeting about a student organization tonight. I am sorry if I am intruding on a private party."
Negar laughed nervously and turned to the girl behind her. "Don't be silly, it is good that you are here. Welcome! We are all like a family in this country. You would have eventually fallen in with us at some point."
Behrang's head tried to process her cryptic remark as Negar's friend came over with a tray of small tea glasses, some shot glasses, and a bottle of vodka. "Hi, Behrang-jan. I'm Shireen; I sent you the email today about the party. I just started my PhD at Columbia in Comparative Literature, and there are some of us from Columbia in the other room, if you want to meet them." Shireen placed the tray on the table in front of Negar and Behrang. She smiled at Behrang and winked at Negar, excused herself and began flirting with Ali, who remained enthroned on the couch.
Behrang took a shot of vodka to be polite and then a cup of tea to occupy his hands. East meets West. Everyone in the room insisted on speaking Farsi, instantly placing him on guard.
Behrang had never been able to take anyone his age that spoke Farsi seriously, because he has always felt it was painfully pretentious. He found when interacting with Iranian kids living in the US, there was no reason to pretend that they all can communicate better in Farsi, or that it fosters some sort of intimacy. Just the opposite.
It was embarrassing because it ultimately revealed that the kids here didn't know how to be funny or clever or poignant-it showed how little they know of the language. Usually, young Iranians couldn't speak Farsi for more than a few sentences anyway, and those conversations had about a fifth-grade subject ceiling. The few times those conversations would occur with Iranians in undergrad, Behrang would ultimately shut down because he found trying to express himself in Farsi with other Iranian kids felt as natural as donning a feathered cape.
It wasn't that he was unsure of himself in the language--Behrang spoke well for having lived in the US all his life, but he was aware of his linguistic limits. He wanted to use words in Farsi in a way that he did English-without fear of judgment and with a joyful sense of I-don't-give-a-fuck, but had never learned how to do so or had seen anyone else do it in a way he wished to emulate.
The tea was already cold, so Behrang set it down and got up in search of something else to do. He made his way to the small and crowded kitchen to find a larger glass and ice cubes to make a proper drink. There was a bag of ice in the sink ripped open from the side, with a small teaspoon Behrang guessed was placed there to avoid touching the ice with one's hands. He slid past the four women chatting in the middle of the kitchen to reach the sink. He took a glass from the drawer above the sink, stared at the ice for a moment and compromised by scooping it with his glass and was promptly told by one of the stylish thirty-something women in the kitchen that there was a spoon he could use for the ice.
Behrang used the spoon to finish up and mumbled an apology and before making his way out of the kitchen towards the alcohol. He busied himself making a strong gin and tonic, but sensed the eyes of the Ice-Nazi following his steps and studying his cocktail selection process. She trailed after him toward the drinks, a near empty glass of white wine dangling from her right hand. Behrang couldn't tell if she was actually beautiful or just a master of make up. She was pretty in an unadventurous way, he decided. She wore white pants and a tight blue cashmere sweater pulled below one of her shoulders, exposing a band tattoo of Persian calligraphy around her upper right arm. A massive diamond solitaire on her left middle finger and Movado watch on her wrist completed the outfit.
"That is a nice tattoo" he said in English. "What does it say?"
She continued looking at him silently for a moment, then flashed a smile. "It's Hafez." she said in Farsi. "Can you read it?"
He was ready this time, and becoming familiar with the vibe of the evening. He was being tested again and he didn't like it. But he was better prepared with drink in hand and took a large swallow. "I don't read calligraphy very well, but it is really well done aesthetically. I'm Behrang, by the way."
He casually extended his hand, and she held her glass out to him in return, waiting for him to fill it. Behrang looked at her quizzically, and grabbed the first bottle of white he saw, a Pinot Grigio, and poured her a hefty glass.
"Merci. I'm Sahar, Shireen's friend. Her former professor, actually." She looked back at her friends in the kitchen for a moment, switched to English, and lowered her voice. "You are at Columbia, right? What are you studying?"
Behrang took another healthy sip from his gin and tonic. "I am working toward a PhD in political science, on political liberalism in the Middle East. What about yourself?"
Sahar looked at her three friends in the kitchen again, who were now eying the two of them. Behrang asked her if she wanted to invite them over.
"No no no, it's ok, I am just waiting to see when my friend is getting ready to leave. Did you ask me something?"
Behrang did a little looking of his own, this time to the living room where he noticed Ali staring at him and Sahar very intently. "Is that your friend?" He swung his drink in the general direction of Ali.
Her eyes followed the arc of his hand and looked away when she saw Ali looking at them. She smiled back at him. "Ali is wonderful."
Half of Behrang's drink was gone and so was his initial discomfort. It was good gin too--he could hardly taste it. "I don't think I have met either of you before. So, are you at Columbia as well? What do you do?"
"I am an adjunct professor at Barnard, in women's studies. I finished my PhD at Harvard last spring and traveled to Iran for a few months and I really like New York but want a job closer to Cambridge, because of all the amenities really... "
She sensed fresh meat, he thought. He nodded politely and made frequent but brief eye contact while she orally unpacked her resume. In the living room, someone changed the music to reggae and almost instantly the scent of marijuana circulated around the apartment, overpowering the incense and shisheh. Behrang heard Shireen asking people to please smoke the joint out on the fire escape. Negar was frantically opening windows, obviously upset with the introduction of drugs in her apartment, but insisted that it was fine and not a problem for people to have fun.
Sahar continued without missing a beat. "... which is why, though Columbia is fantastic school, it can't really hold a candle to Harvard, you know?"
Behrang nodded and pointed toward the fire escape. "I am going for a smoke. Want to come?" Sahar pursed her lips into a funny little smile, and shook her head. "You go ahead" she said in English. "It was nice chatting with you, Behrang."
He smiled in return, and stepped back into the noisy chaos of the living room. Several people were now standing, brought to their feet and animated by the weed, and were now speaking Farsi peppered with English, gesticulating wildly. Ali, inhaling deeply on the joint, had shifted position to make room for Shireen to press against him on the couch, a fact that was loudly noted by Sahar and her friends in the kitchen. Behrang was caught in the living room crush, and offered the joint from Ali. "This is our mystery man, understands Farsi, but speaks in English. Arrives late, has a couple drinks, and charms the pretty girls. You might as well make it a perfect night and get high for free while you're at it!"
It took the room exploding in laughter for Behrang to realize the comments were directed at him. Behrang took the joint and passed it to Negar, who then stood dumbfounded holding it with her thumb, index, and middle fingers it next to him. He smiled at Negar and took out his cigarettes. "Can you tell me where I can go to smoke a cigarette?" Behrang's comment drew both appreciative and hostile glances. Ali bounded up and said, "Let me join you before I get baked out of my mind with these people." Behrang nodded, took the joint back from Negar, took a deep hit, and held his breath. He passed the roach to an older man returning from the fire escape.
****
Outside, the night had turned cool. Behrang stepped out onto the rickety fire escape that afforded a nice view of downtown Brooklyn and a partial glimpse of Manhattan in the distance. He finally exhaled the hit from the joint, coughing violently and pounding his chest to regain his breath. He instantly regretted taking the joint; although he had only taken one hit, he knew it was strong. It moved at a pleasantly unhurried pace to his head, and from there back out to all his sensory outposts. Behrang rubbed his palms together, closed his eyes and slowly squeezed his chin and nose in his right hand. That was an old habit from his high school days. Ali looked at him curiously, a smile playing on his lips.
"It's pretty good, isn't it? I get it from this dealer who brings it to my house. He brings me anything you can imagine whenever I want, and sometimes even throws in free samples. But this... .It's the best shit in all of Manhattan, believe me. Northern Lights."
Behrang nodded and took a cigarette out and lit it while looking out at the lights in the distance. He took a few drags, and thought about what, if anything there was to talk about with Ali. Behrang wanted to tell him that he spoke, read, and wrote Farsi perfectly. He decided to look down at the passersby in the street instead. Ali interrupted his reverie by tapping him just below the left shoulder, the way one does when trying to get someone out of the way.
"This neighborhood has become totally gentrified -- look at all the white people running around here. You definitely would not have seen them ten years ago. Mind if I have one of those?" he pointed to Behrang's pack of American Spirits on the railing and picking them up for inspection. "What are these, light cigarettes?"
"They're natural, as natural as a cigarette can be... they don't have any extra chemicals. At least, that's what the label says. Go for it." Behrang smiled weakly, wishing Ali would go back to his couch and his Shireen and possibly his Sahar, and whoever else he had affixed his label to and leave him to enjoy the fire escape alone.
"Thanks." He lit his cigarette with a silver Zippo lighter, with a woman's silhouette etched on one side. He flipped the lighter shut with excessive flair, and looked at Behrang again. "So, is this your first time here? I mean, meeting Shireen and everyone else? Do you live in Brooklyn? Who do you know here?"
The questions hailed down on Behrang like gunfire, and in his somewhat-high state, he panicked. What did he ask me? Why is this guy asking me so many questions? Still, perhaps due to the weed, Behrang answered Ali's questions earnestly.
"I live in Washington Heights, and I don't really know Shireen or anyone else here, actually. I came here because I thought there was a meeting about an Iranian student organization at Columbia going on tonight. It's been something I have been interested in for a while, so I figured, what the hell, you know? I didn't really grow up around too many Iranians and thought it would be a good way to meet some interesting people."
Ali grinned. "You came out here for a meeting about a student organization? Baba, you are really dedicated--that's a hell of a trek on a Friday night. Personally, if you ask me, you're wasting your time. The people you want to work with, you will end up working with. The rest of it is like a high school clique."
Ali leaned over to look in the window to survey the action in the room. He looked back over at Behrang and pointed at the window, dropping his voice to a more subdued pitch and now spoke in his softly-accented English.
"You see these guys? They are great for this kind of a thing, for drinking, having fun, and you know, if you stick around long enough, some of these girls will fuck you with no problem if they like you and don't think you have a big mouth." Sahar walked by the window, looked out at them from the living room, and waved. She disappeared and Ali looked from Behrang's face to his hand holding his drink. Ali paused to take another drag from the cigarette. "But, but shit... hey, what's your name by the way?"
"Behrang."
"Right, Behrang. But what I am saying is, that these aren't the kind of people that are truly intellectual, or even know how to run an organization. All they do is talk, and they don't know a fucking thing about their own history." He jabbed the air with the tip of his cigarette for emphasis. "They are more into having fun, partying, talking, the girls like to gossip and play grown-up... you know, with this crowd it's just hanging out. Everything else is bullshit, or people putting on airs. Take a look inside; this is a preview of your student organization."
"Well, I don't know anyone here well enough to make those kinds of judgments, and tonight is really more of a random occurrence than anything else. There seem to be some intelligent people in there, it's been fun so far. I also think -- "
Ali cut him off. "Yes, but I just sense it from them, and I am telling you some advice, you know? Anyway, what do you do? You go to Columbia?"
That is the only part of my life everyone here seems to know. It was an inevitable topic among Iranians, the game of sizing one another up. Everyone busted their ass all their lives to win momentary exchanges like these, to be able to say they were someone of consequence; that they were already doctors, lawyers, or aspiring to soon be important, respected well-to-do people. "Yes, I'm a student, a PhD candidate in political science." He paused to take a drag of his cigarette, and look down at the pavement. His stomach dropped a little; three stories looked awfully high. "I am looking to work for the UN someday or maybe to research or teach something in Iran -- I'll decide when the time comes. It'll be a while before I am done." Behrang checked the time on his cell phone. "I think I should get going soon."
Ali was quiet for a moment. "Wow--that sounds great. You know, I tried that professional route too. I was studying law at Fordham. It is a great school, but I didn't like it. Right now, I am trying to find a more meaningful way to live, to find something I truly enjoy. I am actually doing a lot of painting, mostly with oil, with a master painter from Tehran. Have you heard of Majid Turani? He was an acclaimed painter and professor at Tehran University before the intellectual purges in the 1980s. He is an old friend of the family, and he is staying with me for a while. I am trying to help him set up some gallery shows in the city to sell some of his newer work. He hasn't had a show in New York since 1978, but people will go crazy when they rediscover his work. It's absolutely brilliant, and American people will want to buy once they see it." He dropped his cigarette and it fell to the second floor landing. "You should come by my studio and see it sometime. Where did you say you lived in Iran?"
"Nowhere. I was born here, and I haven't been to Iran yet."
Ali smirked, and switched back to Farsi. "Yeah, you do seem more American, actually. You speak well though. Well, maybe someday you'll get to there and visit. You should, you know? It's your culture."
Behrang finished his cigarette and flicked it off the fire escape. They both watched it streak toward the street thirty feet below, exploding with an orange burst once it hit the pavement. "Whatever, I'll definitely check it out someday. So, somehow Shireen and Negar have found and invited every single Iranian who lives in Brooklyn to their apartment. Do you guys have American friends too or do you only hang out with other Iranians?" Ali smiled. "It's like a tribe at times. Occasionally, there is the American boyfriend or girlfriend here too. We should go inside, it's getting cold. I think I'll have myself another vodka and tonic. For being non-drinkers, Negar and Shireen sure know how to stock a bar."
Behrang nodded and stepped through the window.
***
The party had broken free of its polite shackles and come completely to life. In the darkness of the living room, keyboard synthesizers boldly announced the Los Angeles Iranian music that was blasting from the stereo. One of Sahar's friends had grabbed Negar as she was coming from the kitchen with a fresh tray of tea and started dancing around her, while the rest of the crowd started to clap enthusiastically. Shireen was on the couch, loudly singing or inventing the lyrics to the song to the delight of her friends. Even Negar was getting into it, as she placed her tray on the coffee table and grabbed Ali's hand, pulling him toward her. Ali obliged with a slutty little dance, slowly thrusting his hips from side to side while letting his shoulders fall up and down, sending Shireen into quiet hysterics.
Suddenly Behrang wanted to be back on the fire escape, even if it was with Ali. He didn't know if it was because everyone else was enjoying this spectacle, or because he was the only one who didn't. He was desperate for something to do to hide his discomfort, but his throat hurt from the pot and the cigarette he had just smoked. He thought about the neighbors downstairs, and what they were doing, where they were upset with the noise or out for the evening. This is what it's like to be my upstairs neighbors. The song finally ended. Behrang made his way back to the bar while glancing at different faces. The weed, the dancing, and the alcohol had left cheeks flushed and tangled carefully coiffed hair. People seemed less restrained, couples had slowly formed, syllables were more drawn out, and hands lingered longer than they normally would have.
Behrang waited by the improvised bar, wondering who he should talk to, if he should switch to beer, if he was going to call his friend Steve. It was 12:30 AM, and he was deciding to stay or go. Shireen got up and turned on the light, but turned it off again upon hearing the protests from the crowd.
Behrang decided to stay a while longer, and to call a car service when he was ready to leave.
"What are you doing over here all alone? Come hang out." Ali approached the liquor table with a fresh joint and handed it to Behrang. He quickly poured two shots of tequila while Behrang took a small hit. Ali licked his palm and sprinkled salt on his skin. He turned and handed one to Behrang. "Behrang, if you are going to drink, at least be social about it. You're going to do this with me."
Behrang shook his head, exhaled. His mind spun and he put his hand up to steady himself. Ali was unfazed, holding the glass close to Behrang's hand.
He half joked. "Ali, were you in the military or something?"
Ali laughed. "I am told I can be a bit forceful."
So can rapists, Behrang thought. "I'm not a real tequila drinker." He took the proffered shot glass anyway and weakly clinked it with Ali's. They swallowed the tequila, Ali licked his hand, and Behrang opened a beer. OK, I'm fucked up, he announced to himself. From a distance, the conversations in the room became undulating noise, with the occasional intelligible word splashing out. I don't want to smoke anymore, he thought.
Ali tapped his shoulder. "Come on, let's go sit down, and I will introduce you to everyone properly." Behrang shook his head. "I'll meet you in a second, I just have to go to the bathroom first."
Behrang ducked into the bathroom before one of Sahar's friends got there. He took a piss standing up, and then stood over the sink and splashed water on his face. He first inspected his eyes for redness in the mirror, then the toilet to see if he had splashed any piss on the seat. Behrang went about the task of sobering himself up somewhat. He had done it to himself; he had inadvertently lowered his guard by drinking too much too fast and smoking too much weed--now his mind raced. I haven't been this fucked up in a while. How the hell do you speak Farsi when you're high? Deep within his head, the internal conversation raged on. "Are my eyes bloodshot?" "It's dark in here; no one is looking at your eyes. Drink your beer. It will make you more clearheaded and less high."
Behrang sipped his beer as Ali sprung up again, this time bringing the shisheh pipe over to the coffee table to be in closer reach of the couch. Sahar was sitting in the folding metal chair next to Behrang where he began his night, talking to a lawyer sitting on the floor in front of them named Hamid, or Jamshid, he didn't remember. Negar came from behind, and clapped him on his shoulders, exhaling her now whiskey-tinged breath into his ears, instantly reassuring him. He wasn't the only one on new terrain. "How is our new boy doing?" she giggled.
Sahar looked away from Jamshid-Hamid and studied Negar. "It looks like he is doing very fine, Negar-jan. And how are you doing?"
Negar glared at Sahar, obviously a little tipsy. "I just wanted to know how he is doing, Sahar. He is my guest, after all. Sorry to intrude on your conversation." She smiled at Behrang and went to sit over by the window with Shireen, who was busy throwing cigarette butts from the windowsill into the street.
Sahar turned to Behrang and grinned. "She acts as if no one knows she drinks, or as if she can conceal it from us. No one cares if she does, but she still tries to hide it." Behrang all of a sudden felt a bit of sympathy and affection for this girl, who obviously wanted to have fun, but felt compelled to present herself as if her family was present.
"Maybe she doesn't feel comfortable doing it in this group," he ventured. "Maybe she just doesn't want to be judged."
Hamid-Jamshid's hand dipped into a nearby bowl of cashews while he casually listened to their exchange. Behrang noted he was losing the battle against baldness in an awful way. Hamid-Jamshid picked that moment to enter the conversation. He spoke to Behrang in English. "Persians are always extremely self-conscious. It's a part of the culture to always worry what others think about you." He turned to Sahar, satisfied with his answer and popped some cashews in his mouth.
Behrang felt a sharp pang of hunger in his stomach and located the bowl of cashews on the table. He took a handful and sat back. Sahar leaned forward and spoke to Hamid-Jamshid. "Persians wouldn't be in the mess they are in today if they stopped caring so much what others thought and just busied themselves with the task of enjoying their own lives. Who cares what anyone else thinks anyway? If you want to drink, drink. If you want to be religious, go pray. If you want to have sex, then have sex."
Ali, who was standing over by Shireen and Negar, suddenly perked up. "Professor Sahar certainly knows about all that! She is teaching us history again, everyone please listen." This drew laughter from Shireen and Negar, but nothing from Sahar.
He walked halfway over, and stood over Behrang. "Sahar, you are an only child in a wealthy family from North Tehran who sent you to the US when you were five. You have never questioned your ability to live as you choose because no one has ever said "no" to you. You were never part of traditional Persian culture."
"For that I am glad. And you, Ali? You still live off your parents' money in New York, unemployed, passive, and pretending to an artist, so forgive me if your views of correct Persian culture do not inspire me. I have at least set and achieved my own goals, and live my life as I see fit, despite what you think my culture preaches."
Behrang marveled at the display of unresolved interpersonal history unfolding before him in the living room. He looked over to Negar and Shireen. Negar looked embarrassed but fascinated by the conversation that was emerging in front of her, and Shireen had clearly moved closer to avoid missing any of the drama. The conversation between Sahar and Ali dragged on. Ali finished another drink.
Neither argument was particularly lucid or compelling. Hamid-Jamshid again tried to insert himself in the conversation. "She's right, Ali. I mean, even though you are correct too, Persians are much more tolerant than any other Islamic country, because of their ancient history. It's even written in books here that Cyrus the Great gave the world human rights."
Ali stared at Hamid-Jamshid icily. "What the fuck are you talking about? That has nothing to do with our conversation."
Behrang sniggered inadvertently and ate more cashews to calm down. He spoke to them in Farsi. "Excuse me guys, but what exactly is your conversation about?"
Ali turned and smiled his truce to Sahar. "Listen to this guy. Can you believe he has never been to Iran? Most Persian kids here speak Farsi so poorly and usually with an Armenian accent. Behrang, you speak Farsi very well for being American."
Hamid-Jamshid, undeterred by his earlier tongue lashing, nodded in surprise. "I didn't think he was a Persian," he said. "He dresses like he is black!"
Behrang never understood when some Iranian who had probably moved to America when he was 2 years old magnanimously endorsed his ability to speak the language. That was the second time Ali had pulled that shit with him tonight. Prick, he thought. He still wasn't sure he had heard the other guy, the Hamid-Jamshid, right. Did he say I dress 'black?' Behrang looked at both of them in disgust. "Ali, you speak great Farsi too."
Ali looked somewhat surprised. "Why wouldn't I, Behrang? I lived in Iran, you didn't. It's normal for someone like me to speak the language, but I mean, it should be a compliment to you."
"Well, I don't feel all that complimented. I have met many Iranians living here who were born in Iran who don't speak either English or Farsi particularly well, Ali. It's a compliment to you too."
Ali rolled his eyes. "Baba relax, don't be too sensitive. I was just trying to be nice."
Shireen gazed at Behrang and asked, "So, were did you grow up Behrang? Are you from California?"
Behrang shook his head. "I grew up in Madison, Wisconsin. My parents came to UW to study in the 1970s. What about you?"
Sahar's eyes lit up. "Oh my! Wisconsin. So, you were on a farm as a child?"
Shireen politely acknowledged Sahar's thought by arching her eyebrow up in curiosity. "I grew up in Southern California, right by LA. I moved to America when I was six. My parents are doctors, same as all Persians, so it seems."
Sahar smiled. "Some of us ARE actually from regular families! My parents were professors in Iran, at Tehran University, and my dad still teaches engineering at Rutgers. My mom sits at home all day, watching TV and calling her sisters and brothers in Europe."
Behrang sat listening to them, breaking a cashew with his fingers before putting the pieces in his mouth.
Hamid-Jamshid put in his two cents. "It's funny how life outside Iran has changed so many families. My grandfather was a founding member of the Tudeh party, and he would roll in his grave if he knew I was a corporate attorney. Also, my parents were broken-hearted when I told them I wasn't going to continue the medical tradition in our family; they think lawyers are charlatans!"
"Some of our parents weren't so accomplished and came from the bazaar in Iran to become crass businessmen in the US," Ali laughed. "My dad is a used car salesman in New Jersey."
Sahar rolled her eyes. "Your dad owns one of the largest car dealerships in the entire tri-state area, so your family isn't doing so bad, Ali. Plus, he was an engineer during the Shah's time, and your grandfather helped build the trans-Iranian railway, right?"
Ali nodded proudly, while pouring another glassful of vodka. Sahar turned back to Behrang. So, is your family still in Wisconsin?"
"Yes." Behrang tossed another broken cashew in his mouth.
"Are they professors there?" Shireen asked, encouragingly.
Behrang shook his head. "They own a convenience store right by campus."
Shireen's smile faltered. "Oh, that's nice, right?"
Behrang shrugged, but his insides felt hot. "Sure," he said. He knew they had all heard these stories before and simply wanted information about his own life to weigh and evaluate against their own. Fresh meat.
Ali kept pushing. "So, are they happy there, or are they trying to leave Wisconsin? I mean, what is there to do there?"
Shireen playfully slapped his hands. "What kind of a question is that, Ali? Behrang, you don't have to answer that, if you don't want to," she said.
Behrang's high had disappeared and his beer was empty. His temple started to throb, the preview of a hangover. He looked at the food table, and saw only the liquor was left, with some cranberry juice. Ali was doing serious damage to the bottle of vodka on the coffee table. Oh well, he thought.
"It's just where they live, man. It's how they make their living. It's not so easy for them to move. My parents are educated. They just didn't have the fortune to be from a rich family. Things got tough."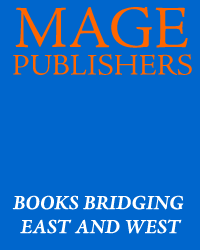 Negar reappeared from the kitchen, and brought Behrang a Corona, holding another in her hand. "Here Behrang, this is from our private collection in the refrigerator."
Shireen's alarm was undisguised. "Negar--What are you doing?"
Negar took a sip. "Having a beer, Shireen. It's just for tonight. Stop picking on this poor boy."
She brought a wooden milk crate over from the window, and sat down on Behrang's right. He accepted the beer and thanked her with a smile. "So, what do you think about this Persian club Shireen has been talking about? Still wanna join?"
Shireen was still upset at Negar. "Negar, please. I don't want to talk about that right now." She turned away from Negar and the expression on her face transformed from mild derision to polite enjoyment. "So Behrang, did you have fun tonight? I hope you weren't bored. Every time I saw you, you were at the bar or smoking; are you nervous? I didn't see you dance at all."
Ali put his fingers in Shireen's hair by her neck and gently tugged on a handful. "Let's leave him alone. Behrang has lived here all his life, and probably doesn't like that kind of music, or hang out with too many Persians anyway, right?" He looked at Behrang and laughed while again filling his glass up with the bottle of vodka that was now between his legs.
Behrang was stung by the fact that Shireen had sensed his discomfort while everyone was dancing. He also became aware that the conversation was rapidly losing steam and that he was now the object of their boredom and analysis; it seemed they were just speaking to pass time. Ali was having a fine time with the vodka and Shireen sitting next to him.
Still, they looked at him waiting for an answer.
"I don't know if it has anything to do with that", he said in English finally. "I mean, there are a lot of things I love about Iranian culture, but the whole Southern California 'Persian Mafia' scene, everyone traveling in packs and talking shit about everyone else, isn't one of them."
Behrang looked right at Sahar and continued. "Neither are the people who wear $2000 outfits just to come to a party to feel better than all the other people there. L.A. pop music is not one of them, either. I don't like it because it sounds shitty and cheap, not because it's Iranian or Persian. I also don't call myself 'Persian.' That's not the name of the country my family is from, and I think it's fucking lame when people do that." That comment drew several disapproving glances. Good, he thought. Behrang was high, drunk, and tired of being polite. Only Ali pretended to clap theatrically and nodded. Bravo, he said. The conversation drifted to other topics.
Ali stood up and whispered into Shireen's ear while Sahar finally relented and began speaking to Hamid-Jamshid. Ali went to the kitchen and returned with a new glass of ice which he had apparently stashed in the freezer. He uncapped the vodka and took a dramatic swig from the bottle before pouring himself a tall glass. He was now visibly drunk. Behrang cracked his neck and glanced over at Negar, who was wincing at the popping sounds emitted from his neck.
"That can't be good for you" she said.
"Neither are these" Behrang said as he reached for his jacket and put a cigarette behind his ear. "I'm pretty tired. I think I should get going soon."
Sahar looked up from her conversation from Hamid-Jamshid. "Behrang, you smoke too much, it's really bad for you, and you should think about quitting."
Shireen laughed and looked over at her. "Sahar! Don't tell people what to do! Behrang, are you sure you have to leave? You can still stay if you want."
"Yeah, Behrang, the party is still getting started."
Ali slowly and theatrically rose to his feet, and said, "Guys, I think we upset him. That's no good." Behrang appeared to ignore him, and continued pulling on his coat. Ali moved towards him, slightly off-balance, leering at him like a dirty old man in the street. He stopped next to Behrang and looked him up and down as he was putting on his coat. Ali's face was inches from Behrang's. The alcohol on his breath enveloped Behrang's head and made him nauseous.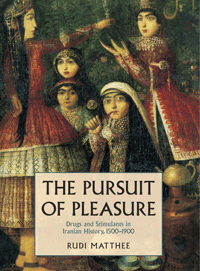 "I'm fine, Ali. Relax."
Ali slightly stumbled and wheeled around with his arms extended to look at the crowd in the living room, whose attention was inevitably converging on the scene between the two. He dropped his hands and laughed.
C'mon man... you can't leave just because people said something you didn't like. We're all friends--it's ok if you grew up here, at least you have a real reason for why you don't want to be Persian--no need to be the same, right? If you are going to leave, someone at least fill up a glass of water for him." He looked imploringly around the room and put his hand on Behrang's collar, which was now securely around his neck.
Behrang shifted his shoulders, trying to dislodge Ali's grasp. Ali's grip grew tighter. He was stronger than Behrang had initially thought he would be. He tottered on his feet, while the other conversations momentarily died down. His smile was gone. "Just wait a second" he ordered Behrang.
Sahar stared at them, a smile of anticipation on her lips. Behrang was tempted to wipe away the faint sheen of sweat glistened on the blondish micro-hairs of her upper lip. Shireen's good mood was soured and she tried to take control of the situation. "Ali, stop it, you are acting like a fool. Stop it."
Ali picked up the bottle of vodka again, slurring his words. Not until Behrang sits down, and relaxes, Shhhireen. It isn't right for a guest to leave upset. We have to sit down and make sure he is ok and likes us before he leaves. We have to get the water ready... "
Hamid-Jamshid stood up with his hands on his hips. "Ali, you need to... "
"Hamid needs to shut up (Behrang felt an instant of relief as the name confusion was finally clarified). "It's not right he can't leave yet. Is everyone here that fucking ignorant? A guest has to be happy, or he won't come back. He's got his coat on, and you guys don't even have a glass of water ready." Ali toppled backward onto the leather couch, still clutching the bottle but knocking a glass to the floor.
He was the only person who laughed when it broke, and raised his head to look at Behrang. "That one will have to do. See, when a guest leaves an Iranian home, traditionally we pour water behind them so that they come back to visit soon. Only these people are rude, they're fucking assholes, and don't know any better." Ali massaged his temples with his left hand, raised his (right) middle finger to the living room and stayed put on the couch. The apartment filled with low level chatter.
"Behold our little painter... Did he drink all that vodka by himself?"
"Someone should get him some tea."
"Maybe he should keep lying down if he isn't feeling well, that is what happened to Soroush last year."
"God, what an asshole."
"Who, Soroush or Ali?"
The two guys on Behrang's left giggled loudly, and their laughter broke the tension in the living room. Hamid-Jamshid stood over Ali, barely able to disguise his satisfaction. "Shireen, maybe you should let Ali spend the night here. I will keep his car key. Sahar-jan, I can drop you and your friends in Manhattan, whenever you are ready."
Ali rolled over face down on to the couch, and used his toes to take off his socks. Negar came over and took Behrang aside. "Behrang, don't listen to him, forgive him, he has had too much to drink. He does this kind of shit all the time when he gets drunk-you know how it is. Ali doesn't care what anyone thinks. He's kind of like you, he's an intellectual. He's not a bad guy."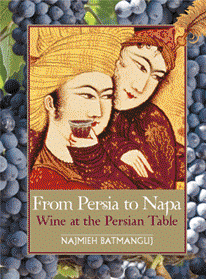 Behrang looked back at Ali and tried to reach a verdict. "He's definitely interesting."
Shireen was still visibly upset by Ali's episode. "Ok, Behrang. You're leaving? It's good that you made it out. Sorry about tonight I hope you had a little fun, at least." She said goodbye, and walked back toward the couch without waiting for his response.
Behrang turned back to Negar. "She's pretty upset."
Negar shrugged.
Behrang winked at her. "I guess no one is going to pour the water behind me when I leave."
She smiled and gently pushed his shoulder. "I think you made quite an impression. See you around?"
Behrang shook his head and zipped up his coat. "I'm not sure-maybe. Probably not like this again. It was great meeting you tonight, Negar."
Behrang stuck out his hand, not sure if they were going to leave it at 'goodbye' or more. They settled on a stiff embrace with a quick air kiss. Behrang checked all his pockets and took a quick glance around the apartment-no one seemed to realize or care he was heading out. Sahar and her friends were back in the kitchen were Behrang first found them, conspiring once again while Hamid the designated driver started saying his round of goodbyes. The bulk of the party had gravitated toward the kitchen and dining room, and a new round of smokers stood on the fire escape. Negar was on the phone and Shireen was picking up plates and cups in the now-nearly empty living room.
Behrang reached the apartment door, took a last look at Ali sprawled out on the couch. His once proud black curls were matted by the couch, and his white pants now bore witness to the various food and drink he had enjoyed. Ali looked at Behrang, and Behrang held his gaze before looking away. He waved at him before he bounced down the stairs. Comment