The joys of saving a life
Responding to a question on a form in medical school
July 22, 2005
iranian.com
What satisfactions do you expect to receive from your activities as a physician? Enter your response in essay format. LIMIT WRITING TO 2475 CHARACTERS.
I pride myself on my gut; since I can remember, it was never difficult for me to follow my instincts and commit myself to a pursuit, especially a fulfilling and useful one. My family, well aware of this, made sure that I would cultivate my better instincts. They made me understand that whatever I ended up doing in life, it should be something that would be a vehicle both for my own well-being and that of others. Thus, reciprocity is the bedrock upon which my expectations and aspirations, in life as well as a physician, are built. I get true satisfaction from knowing that one day I will be fully committed in a profession that makes a positive difference in my community.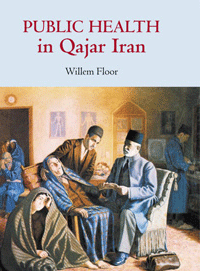 My main expectation is to provide unparalleled care to people as a responsive, involved physician, who will not only use academic knowledge and hands-on experience in providing care, but bring a wealth of cultural literacy and sensitivity into the increasingly multicultural medical encounter.
Appreciating an understanding of race, class, religion, and gender as key factors in providing optimal health care is paramount today, and here I expect my multicultural upbringing and experiences to be very effective in treating the broad American spectrum of patients. I hope to have success with these tools, which many physicians of the past generation have not been able to take advantage of. In this way I can give back to the multicultural community that has taught me the importance of learning about people's different worldviews.
In addition to this profoundly fulfilling aspect of practicing medicine, there are other possibilities that heighten my expectations and excite me for the future that lies ahead. The joys of saving a life, working at an incredibly sophisticated level of cooperation on a daily basis, and being in a good position to lobby for improvements in the healthcare system are all things that I look forward to.
I am perhaps thrilled most at the prospect of being immersed in a vast, intellectually inexhaustible field, where I can always be a student and utilize new methods of thinking to deal with current and historical health issues. To me, intellectual development and spiritual fulfillment are equally important, and medicine represents the most promising way to not shortchange either quest. I see the human body as an almost magical entity; embarking on a lifelong journey to understand it is going to be as supernatural to me as it is scientific.