Last <<< .... 13 photos.... >>> First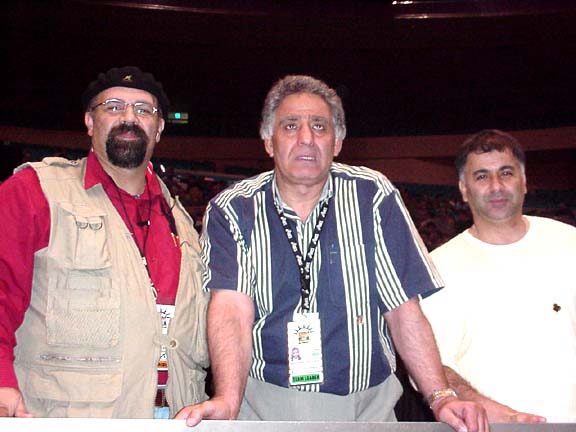 Mohammad Ali (L) with Taleghani (middle), Iranian team leader.
Last <<< .... 13 photos.... >>> First
* Send this page to your friend
Zir-e kondeh New York
Photo essay: Wrestling
By Mohammad Ali, Reza Farnood & Mehrdad Nikamalfard
September 12-14, 2003
The Iranian
Iran took third place in world free-style wrestling championships in New York (Sept 12-14). Georgia and the U.S. took first and second. For competition match results, go here. Watch video clips here.