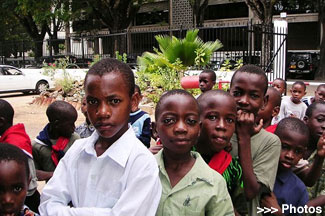 The safari stories
>>> Photo essay: Africa, the realm of visual sensation
Keyvan Tabari
October 9, 2006
iranian.com
Africa on My Mind
I was sitting in the plane on the tarmac of the Dar es-Salaam airport that was to take me out of Africa. The security check here was based on redundancy, and the numerous inspections of our luggage had been exhausting. I felt drained. The first announcement from the crew came on the speakers in the clipped accent of the British Airways crew: "Ladies and Gentlemen, we are going to spray the cabin." Strapped in the seat belt, my mind wandered.
I remembered the smell of the insecticide used in my room at the jungle resort of the Zanzibar coast. Not that I had come unequipped. The insect repellant rubbed on my ankles and elbows had helped ward off the bugs in the game reserve of Masai Mara, the mosquito net over the bed served a functional purpose even in the elegant Serena hotel that the Agha Khan built in Stone Town. Orvis had outfitted me with "Buzz Off" clothing. Kaiser Permanente had vaccinated me against Hepatitis A1 and A2, Yellow Fever, Polio, Typhoid, and something called TD. I took my Malaran pills diligently.
The threats were not imaginary. Just the night before, the famous guitar player at the Dar restaurant had cancelled because he had come down with Malaria. Our driver in Kenya left us in a hurry as he was told that his daughter was afflicted with the disease. I saw more billboard hatari signs warning of the danger of Malaria than AIDS.
We had opted out of the Tea Lodge in Kericho because it was too infested. We could not escape the invasion of our room by flying termites in the Jacaranda hotel in Nairobi as we arrived in a torrential rain. Housekeeping was called. A man came with a broom and swept away the dead bodies that blackened the bathroom. He smiled, saying "akoon-e matata, don't be alarmed, here some people eat these little bugs." He left behind his pungent body odor, ubiquitous in Africa.
I have no other unpleasant olfactory memory of Africa, but strangely, I also don't much remember the scents of the ocean and the gardenias. My taste buds recall the tropical fruit, especially the pineapple, papaya, and small bananas which were served at "full" breakfast, not that different from the tourist resorts of Cuba, Thailand, Mexico, or Hawaii. "Butcheries," which served the Kenyan national favorite barbeque dotted the roadsides. The beef steak and fish which I tried were tasty. In Stone Town, I ventured into the local favorite dive of Passing Shop and was introduced to the two main types of rice and meat dishes eaten by bare hand, one with and the other without a tomato-based sauce. I tried the beriani which was filling and drank tamarind juice which was not unlike pomegranate juice.
Africa was mostly the realm of visual sensation. The landscape was open, except in the big cities of Nairobi and Mombasa. Even Dar es-Salaam was still uncrowded, "colonial." From the galaxy of African trees, I especially remember the sight of one, the umbrella acacia, and the drama of the solitary trees with their lower branches chewed off by elephants that "spot" the Mara. The Indian Ocean had swept me off my feet. You begin with the awe of history. The river like rapid currents running parallel to the shore remind you of the Monsoon wind that brought the people from further East to the coast of Africa. I laid prostrate on the water, imagining. The water is warm and blue-green. It recedes many yards in low tide, disclosing the coral bottom. The sand is white, fine, and pristine. The beach seems to go on forever, framed on three sides by the ocean, tall African palms, and the sky that has the most glorious clouds. I never saw the sun rise or set, but I saw its awesome handiwork in the clouds covering the horizon, ablaze in unparalleled shades of red, crimson, fuchsia, pink, and gold.
As Africans use it, a "Safari" is a journey of any kind. Mine, of course, included the Safari to see wild animals. Masai Mara is the northern destination of the zebras and the wildebeests in their July mass migration from the Serengeti in search of food. Even in April I found many of them. To be in the cage of a four-wheel drive vehicle looking at animals free in their vast natural habitats is enough to distinguish the experience. Mine was enhanced by seeing the multitude of the uncommon: gazelles and impalas prancing across the golden grass; Cape buffalos posting guards on the corners of their gatherings; male lions imperiously ignoring us; a lioness seducing her mate; male elephants looking avuncular in the midst of their families; giraffes towering over the land; three cheetahs moving together swiftly in search of prey; warthogs shying away; hyenas laughing; topis mounted on rocks daring predators; bush monkeys roaming our camp grounds; and shunted forlorn old male animals wandering, fated soon to be somebody's food. In Lake Naivasha I saw hippos bathing in water, their backs hosting gulls; storks perching on trees; wild turkeys trotting in straight line on the grass. In Zanzibar I saw red colombo monkeys in their singular place on earth.
The Exotic
The tourist who looks for the unique may end up imagining the exotic in Africa. The place is stilled by idleness. Men are in various states of repose: standing, sitting, and lying on the sidewalks of the wider urban streets and on the shoulders of the country roads, in the shades of trees wherever they are scarce. You note the unproductive industry of those who work. The markets teem with vendors offering a handful of trinkets or a few pieces of fruit, with no buyers in sight. The long lines waiting for the bus have the look of eternity. With ancient efficiency, women carry water and firewood on their heads. Even in bustling markets many do the work requiring only a few, while many more wait for their turn. Hustling the tourists without any specific agency was itself an occupation. "Welcome," they would start, followed by "where are you from." Regardless of your answer, by then they would be your unsolicited guide, pitching others' services and goods. If you tried to shake them, you would get the coup de grace, "I am hungry. Please give me some money." I heard experts on Africa talk about a certain culture of supplication in the continent as the curse of foreign aid. In the Zanzibar airport as I was collecting my belt and shoes from the conveyor of the screening detector, the security woman in charge came around and with a sheepish smile bluntly said "give me a tip." I was more surprised at how little money it took to make her content.
Africa is the land of colorful clothes. The Masai men's red shawl, shooka, comes in checkered, stripes, and patterns. You see them on the herdsmen leading the cows in pastures, and on everyone else in Masai villages and towns [20]. On a market day this made for quite a spectacle. The shooka also makes the Masai a favorite as the doorman at the hotels. African women were equally colorful in their beautiful print wraps from Mombasa. Even in the Muslim areas, covering all but for their faces, the female hejab were in interesting colors and designs. School children wore uniforms. When in a group their blue was striking.
I saw my share of African folkloric dances, always accompanied by singing and the music of drums. The performances were energetic, in ensemble, choreographed and with a narrative. Men were usually bare-chested, while women wore multicolored costumes. All were barefoot. The stage was bare or plain dirt.
What might have seemed exotic soon became routine. In the very poor ghettos of Nairobi life, and commerce, went on with no look of despair. In the streets of the provincial Kenyan town of Kericho the pharmacy was clean, the grocery store had batteries for digital camera, from the manned phone booths one could call the West, the internet café was occupied by the locals, tailors lining up on the raised sidewalks were busy, and there was a city park -where a cow grazed. In the fish market of Dar es-Salaam there was an assembly line of men hauling the fish from the boats to the shore, cleaning the fish, sorting them, auctioning the lots, wholesaling them, cutting the firewood, cooking the fish, and selling them for retail on the streets. In the much smaller town of Mkokotani, north on Zanzibar island, the catch of the day was being auctioned. In the nearby fishing village of Nungwi half a dozen men were repairing a badly damaged old dhaw at the cost of about $2000 for labor and material. On the other end of the beach a group of college students, girls and boys in black and white uniforms were on a field trip. In these places there was no undue hassling or even much curiosity toward a foreign tourist.
The scene gradually grew familiar. The tourist's predicaments were no longer unusual. On the first day I was told to keep my arm in the car as my watch could be snatched. But I saw no theft except when I heard some commotions in a Dar market; my guide said the crowd had caught a thief. I left my money in the hotel rooms, not in a safe, and nothing happened. I have witnessed pickpocketing in Paris, Barcelona, and Rio de Janeiro, but not in Africa.
What Africa showed was the universal face of "underdevelopment." In the traffic, no rules or demarcation of rights were observed; everything was negotiable. Sidewalks ended in unexpected places. Roads were rutted with potholes big enough to swallow vehicles. Signage was primitive; the concierge would personally take you to your destination. Distrust of all politicians and suspecting them of corruption were widespread, especially in Kenya. The Western educated seemed to wrestle with that complex of aspirations, pride, and resentment that results in a peculiar, defensive yet ingratiating attitude toward their interlocutors from the West. Bureaucratization of the academics was firmly established. Museums were shallow in genuine artifacts.
Through the Interactive Glass
The ferry crossing the channel in Mombasa takes cars as well as people on foot. In our car we were surrounded by local pedestrians who observed us behind its windows. It occurred to me that my chance to observe Africa was almost as fleeting, and my view as restricted. My window was colored by the impressions I left on the local intermediaries on whom I had to rely for information.
I was in Kenya thirteen days and in Tanzania six. In Kenya I traveled on nearly one half of all the main roads and saw the west, south and center of the country. This included the capitol of Nairobi, the main port of Mombasa, the tea plantations region, the major lakes, the Indian Ocean coast, several provincial towns and villages, and the wildlife reserve of Masai Mara. In neighboring Tanzania, I stayed in the capital city of Dar es-Salaam, the old Stone Town of Zanzibar Island, and its eastern shore resorts. I drove around most of that island. I made attempts to approach the residents, much more in Tanzania when I was alone than in Kenya where we were in a group. I did not speak the local language of Swahili, but by uttering a few phrases I knew I favorably disposed my conversationalists. These are then observations which are merely personal, impressionistic, and episodic.
I sought to learn about Africa from contacts with guides, drivers, waiters, merchants, hotel staff, restaurant owners, government officers, university professors, expatriate, United Nations workers, Peace Corps volunteers, and fellow tourists. They communicated to me not just by words; my views were influenced by what I also saw in their conduct. Their portraits are a significant part of my mental picture of Africa. (In telling you about them, I will change some names and details to protect their privacy.)
Drivers
Our driver, Jay was of mixed parentage, half Indian and half Masai, rather unusual as Asians rarely married Africans. He was born in the Masai town of Nakuru and grew up there. He said he felt more comfortable speaking Bantu, the Masai language, than Swahili. He was burly, an extravert with a booming voice who laughed easily. When the first van in our convoy got stuck in the mud on the rain-soaked dirt road in Masai Mara, Jay promptly got out of his seat to help. Jay had leadership qualities. The drivers of each convoy had to choose one as the lead, and they usually asked him to take that responsibility. Jay was the only one who managed to introduce his wife to us. She was a handsome Masai social worker who said two of her former cases, rescued from female genital mutilation and forced early marriage, were now studying medicine at the University of Chicago. An academic in our group said he would arrange for her visit to the States. Jay also wanted to take us to see a Masai village. The visit would involve spending money as admission fee to the chief and purchasing souvenirs, with undisclosed benefits to Jay. He was enterprising. When we were alone, and I asked about his income, Jay said "I'll be honest; the tips from the tourists make up a significant portion." He liked Americans as they tipped the most.
I had the opportunity to ride in two other vans in the convoy. Those drivers were also heavy built and strong, but they were much more reserved than Jay. Peter had a subtle smile and a keen eye for the wild animals along the road which he would point to us as we drove. Michael did not smile much, but we talked more when I was alone in his van on a short drive. My questions led to the subject of corruption. Michael held the view common in Kenya that all of the country's politicians were corrupt. He did not spare any. He told me that Jomo Kenyata's son, now a prominent opposition politician, was one of the richest men in the country, which wealth he inherited from his father. "Even Kenyata?" I showed my surprise as he was the father of the country. "Yes," Michael said, elaborating that Kenyata accumulated his wealth quietly, grabbing all the prime land owned by the British as they left. Later, I was told by Asian expatriates that Kenyata's wife would send agents to Asians who owned choice real estate with the message that she wanted to buy the property at a stated price. The Asians were made to understand that they had to accept her offer as the alternative would be much less desirable. I had heard of the reputation of Kenyata's successor, former President Moi, as corrupt. What about the current President, I asked Michael. "He too," Michael pointed out, dismissively, that he had been Moi's vice president. I asked Michael if he thought the current Vice President who was generally considered to be a nice man but without much power was also corrupt. Michael said that they all were. "They might be good before coming to office but would all become corrupt once in." I asked him what he thought could be done against such corruption. He paused just a little and said, "it is in the African blood; the blood has to be changed."
Frank, my driver in Dar es-Salaam also liked American customers the most. "They are polite," was his reason. He had a few regular American clients who worked at the Embassy. He pointed out the old American Embassy building which had been reconstructed as a museum after the 2002 bombing. "That bombing was only a few minutes after the bombing in Nairobi. Only a few people were killed here; many more in Nairobi." Frank was smaller, rather shabbily dressed, and spoke softly. He was from Arusha which was "cooler and nicer than Dar." I met two others from Arusha and they too had the same air of quite dignity; I got the impression that in this capital city, the Arushans were considered a bit provincial. Yusef was my waiter in a seafood restaurant owned by a Croatian family. A member of the family told me how they liked "Joseph", a gentle soul. His features spoke of some Arab ancestry; a soft smile was affixed. It was how unperturbed he remained in an incident that impressed me.
The Tailor
I arrived at the restaurant, the Simona, about two in the afternoon. I had been detained by a case of poli poli, African delay. That morning I had bought some colorful fabric, thinking that I could have a shirt made as a souvenir. I asked the staff at the hotel if they knew of a seamstress. They said the hotel itself had a tailor. I asked how much he would charge. "What charge?" I was told, "it is free for guests." Learning that I wanted to see the tailor soon as I was going to lunch, they said he would be in my room right a way. Twenty minutes passed and he had not shown up. I called and was told that he was "on his way." Next time I called, I reminded them that I was idle and hungry, just waiting for the tailor. He finally came, looked at the material, and said I needed two of the same for a shirt. I said "how about a pair of pants?" He measured the fabric once more and said "OK." Soon it became clear that he meant shorts, as there was not enough for long pants. Now I said "OK." He said he would have it ready in two days. This caused a problem as I was leaving the next morning. He said he had to talk to his supervisor, whom he called, and then told me that his supervisor had to talk to her supervisor. A few minutes later, the latter called and told him that it could not be done. I asked to talk to her. She explained that she had talked to the Operation Manager and concluded that the tailor was needed to do some work for other guests. I had spent too much time to accept this brush off. On my way out to the delayed lunch I cashed an IOU from the Operation Manager, about which more later, to regain some priority in the tailoring services. That night the shorts were on my bed, beautifully made based on a pair I had given the tailor. Alas, they were a bit too tight at the waist.
The Princess
The Simona was empty that hour of the day, but it had a patio in front with one table occupied by two well dressed middle-aged African women. I took another table at the other end. Yusef who had noticed me checking the inside rooms, now left the women' table and came to welcome the new customer. We discussed the menu and I ordered. Before I was done, however, I noticed some stirring from the women's table. One of them had gotten up, protesting in a loud voice. She was saying that Yusef had been attending to them but had left abruptly once he saw me. She was quite annoyed. The other woman now joined her in expressing disapproval. Yusef did not say anything. Another man who was "the supervisor of waiters" came out from inside the restaurant. The women addressed their complaint to him. He was not able to quiet them. A European woman, who turned out to be the owner, happened to drive up at this time. The women engaged her. They were offended at what they deemed to be the preferential treatment given to me by Yusef. He stood there unperturbed. I said to no one in particular, "I am sorry." In due course I was served my meal. Then I got up and went to the women's table to tell them more directly that I was sorry to have caused their displeasure. A bit standoffish at first, they eventually warmed up to me. I said they looked "obviously professional" and asked what they did. The second woman said she was a retired nurse. The other said, with an air of self-importance, that she was an "undersecretary," now also retired. I let her know that I was impressed, "that means you are the highest officer in the ministry after the minister?" She was pleased to confirm this. I told her about the conference in Kenya for which I had come to Africa, and she asked to have a copy of the paper I had presented. She gave me her name and email address. I noted that the name in the email address was different. She smiled, "that name means "princess," as I am the daughter of the chief of a small tribe."
The Artist
I went to the Village Museum in Dar to see the many types of huts used in different villages of Tanzania. After about six types, I found it hard to stay interested in the subtle differences among the huts explained in nearly worn-out signs. I was rescued by a smiling young man who said he was one of the artists in residence and took me to a hut where he displayed his paintings. They were in oil, of local places and faces, in a variety of sizes. The postcard size was the most practical to take home. I chose one. He said that was done by a colleague, Ngosha, even though it was among his; he said Ngosha was performing. I heard music from some distance away in the Museum and went to pay Ngosha. For his painting.. Before I got there, the musicians had stopped as the two European women who were their sole audience had walked away. "How was it," I asked. One of the women said "OK. We live here and have heard better." I showed Ngosha his painted postcard and said jumbo. He smiled and welcomed me, caribu! I asked him if he would write a few words and sign the postcard for me. I gave him my pen. I said write "to Keyvan." He struggled. I spelled "to" and started with "K." This was getting obviously too difficult for Ngosha. He asked a woman, who was a fellow performer, to write his name. NGOSHA MUSSA, she printed. Ngosha took the postcard and signed with a flourish -only his first name. Then he and another young man started playing the drums, while a third accompanied them on a homemade keyboard. Every few minuets the drummers would get up and run to a fire a hundred yards away to warm up the drum skin. Ngosha was the lead. Soon two women and a man came and Ngosha joined them as the lead dancer and singer of the ensemble.
The Family Outing
For about ten minutes I was alone watching them. Then an African family of five came over. The man was big and wore plastic sandals. He stuck his hand out to me and told me his name. He referred to his wife as "the Madam." They had three daughters, about seven, five, and a year old. The youngsters were in nice clothes and polite. He sat next to me while his family went to the other bench. This was a Sunday afternoon family outing, he said. He gave me his card which indicated that he had a Ph.D. from a university in Sydney, and his title as the chief government scientist. This was an important job, as he described it to me. He had many scientists working under him. Among other things, it was his office that analyzed the chemicals in the bombs that blew up the American Embassy. For now he was my interpreter of songs on his own initiative. He explained that the performers we were watching sang in both Swahili and in other "languages" of Tanzania which he did not understand, that they were singing both love songs and patriotic songs -one about "protecting Tanzania"-, and that while some songs were well known, singers simply made up the others as they went along. The scientist receive a call on his mobile phone and walked away to talk for a long time. I had to go and asked Madam to tell him goodbye for me.
The Drama Queen of the Monsoon Anniversary
When I arrived in the self-important Sea Cliff Hotel of Dar es-Salaam with pictures of dignitaries who had been guests on the walls of the lobby, the receptionist could not find my name. I presented her with a copy of the email I had received from one Nora confirming my reservation. The receptionist clicked some more keys on her computer and told me to wait. I asked where the restaurant was. In the direction she pointed, I saw a group of waiters. Is that it, I asked. No, beyond that place, she said, "that is the preparation." Closer, I saw an army of more than fifty uniformed waiters folding cloth napkins. Obviously, a big event was being prepared for.
I went to the coffee shop on the cliff overlooking the sea. There I got my first glance of her: in a dark blue uniform suite and high heels, hair coiffed and olive skin, dark brown-green eyes, rather thick lips, and medium height. She was in motion, carrying on an animated conversation, apparently issuing instructions -clearly a hotel manager. She was now going back to the lobby. I decided to postpone eating and get my room first.
This was Nora, as I found out when our paths led us to the reception desk. She called me by name: "I am so sorry, we don't have a room for you. I have been waiting for you. I had left word with the reception clerk to call me when you arrived. I know I wrote to you confirming your reservation. It is my mistake. We have a big event here tonight and we expect three Presidents. I am so sorry. I sent you an email. I tried to call you. I know you had said that you would not be accessible as you would be traveling." Before I fully grasped the unpleasant news in the torrents of her speech, she resumed, "I'll buy you lunch. We have an annex that has been nicely renovated. I can probably get you a room there." She talked to the receptionist and confirmed. "I'll give you a discount." I said nothing. She called a porter and told him to take me to the annex. I decided to check it out, but told the man to leave my luggage in the lobby for now.
The porter drove me on a gulf cart to the annex, a few hundred yards away. It was far below the standards of the main building, no sea or pool or lush green surrounding it, a two story box building in a shopping mall that could have been easily used for shops or offices. The room was more unappealing: on the ground floor, dark, with a window opening onto the storefront, old carpet, faint musty odor. I asked to see a room on the top floor. It was not much better. I returned to the lobby and told Nora bluntly "the annex is unacceptable." She appeared mildly surprised and repeated that there was no room in the main building.
We went to her office as she explained that the hotel was the venue that evening for the fiftieth wedding anniversary of the biggest Asian businessmen in the country, a party for some 300 guests from all over the world thrown by his children. He was a close friend of the former President of Tanzania who would also be attending along with the incumbent President, and the President of Zanzibar. I simply said "I don't care if God is coming. I need a room as promised."
Now Nora was behind her desk, looking at her computer screen on the status of the occupancy -and we proceeded to negotiate. Her first offer was to send me back to the Annex with a promise of a room in the main building the next day. "You wouldn't want to stay here tonight anyway. It would be too noisy. There will be a band playing till late in the night. There will be fireworks. You won't be able to sleep." I stood firm. More of the same explanations and apologies followed. She said that she was the Operation Manager and was willing to take the blame. I told her to continue working the keyboard. "As an experienced manager you will find something," I told her, "I know from my thirty years of traveling around the world as an international lawyer." This caught her attention as I had intended. "Thank you, doctor," she said, "I am trying."
"Are you Lebanese?" I thought to throw in the carrot. "How did you know?" She was pleased. I explained that I had many Lebanese friends and, in fact, if she ever visited San Francisco, I would take her to one of the best Spanish restaurants in town that was owned by a Lebanese friend of mine. "I can get you a room after ten tonight, or another at eleven," she discovered. Amused, I said "you allow such late check-outs here?" She replied that those guests were renting on an hourly basis as they were in transit resting before their late flight out. I told her I was tired too and wanted to have my room soon.
At this time an Afrikaner-looking man came into the office. She told him she would see him soon, and he left. I had seen his face on some framed movie posters on the walls of the lobby. I never found out if he was in those movies, which I did not recognize. But I guessed he was the general manager. She confirmed this. He was from South Africa. Now I said, "it is good to see the face of the people you are going to sue." She looked up almost alarmed. "I am not joking. You are doing business in the States, and I will attach all your assets. I have done this in the past." Now she was concerned. "Oh, doctor, no need to say that. We will find a solution."
A few minutes and some twenty clicks later, Nora had found a room, but with some contingencies. It did not have the ocean view that had been promised but she would try to find one with the view for the next day; and it would not be ready for another hour. I asked to see the room. We both went up. This one was acceptable. She ordered the maids in the hall to clean the room immediately. "I want it ready in an hour," she shouted.
I went to have lunch at Nora's expense in the coffee shop, where a pleasant breeze from the Indian ocean and a Kilimanjaro beer made me almost forget the ordeal that now had lasted more than two hours. The room was not yet ready when I finished, but I did not care. I sat down to read the local newspaper in the lobby. A man who presumably was the housekeeping supervisor came and volunteered that my room would be ready in ten minutes. Sometime later, Nora came. She was excited and told me that she had just fired the maids who failed to clean my room quickly as she had ordered. "Oh, you shouldn't have," I found myself pleading for the maids, "I can wait." She looked at me puzzled. I realized the drama would be without serious consequences for the maids.
From my room on the second floor, I could see the thatched roofs of some lower structures and beyond them the top of a huge white tent. There were in fact two white tents on the grounds of the hotel where I could have my, otherwise undelivered, view of the ocean. The smaller tent was for dignitaries. Altogether there must have been more than fifty tables. They and the chairs were covered with white clothes. They were set.
It was late in the afternoon. The mild breeze was turning into a wind. In the high tide the waves were crashing with a loud sound. The sun was setting behind the grey clouds in the horizon. There were darker clouds directly over the tents now. I felt some drops. The wind kicked up. The tents shook, and workers hurried to secure the ropes holding them upright. I moved toward the lobby before it got too wet.
The strong scent of expensive perfume pointed to the direction of a few Indian women who were milling in the lobby. A couple I talked to had just arrived from "the UK," but said others were there from all over the world, especially India and Canada. They looked well-heeled. Outside, at the Top Knot hair saloon in the arcade was where the action was. The shop looked full, but a plump blonde and a pretty brunette were sitting at a table smoking. They were hairdressers. Not enough chairs for this crowd, I thought.
I did not hear the fireworks or the band as I went to bed exhausted early in the evening. I was awakened around two in the morning by the loud chatter of the Indian women who were returning to their rooms next to mine. The following morning, in the outdoor restaurant, I was looking at the red ant that had just landed on my breakfast plate, when an elderly Indian gentleman said hello. He and his friend were wearing expensive looking warm-up pants and jackets in colors that did not match. I asked about the party the night before. "Quite a galaxy," he said, "the President came and the President of Zanzibar. There were some 250 guests." Later in the day, Nora told me that they all had such a good time that they decided to stay on and celebrate the former President's 80th birthday. This was going to be on the evening after my departure. I told Nora not to bother to change my room. I had spread all my clothes in the room and did not want to move; I preferred to spend all of my only full day in Dar es-Salaam exploring the city.
The Million Dollar Man
The "Ya Ali" in Arabic script on a small tile at the portal to the shop in Stone Town caught my attention. It was framed by two bearded and turbaned figures. One looked uncannily like Ayatollah Khomeini. I stepped down into the cavernous shop which was full of furniture and stuff that would delight those interested in antiquing for artifacts from the East. A man in his late thirties was behind a high counter. On the floor next to him were a small television set on a low table and a chair. "Are you Shiite?" I asked. He was, but not a twelve-Imamer, which is the main group of that branch of Islam. He belonged to a much smaller group who believed in a larger number of Imams and their Successors. The pictures I had seen outside were of the last two Successors.
I could not have seemed like as a good prospect to the shopkeeper. This was off season, however, and Ighbal was a willing conversationalist. I learned that there were some eighty families in Zanzibar who shared his religion. They were close-knit and the group's approval weighed heavily on one's conduct. A woman in light blue dress that covered all but her pleasant face came in with a young girl. "My wife and daughter," Ighbal introduced them without mentioning their names. The woman smiled modestly but looked self-assured. I told Ighbal that I was looking for a driver to show me the Island the next day. He said he had just the right person. He told his wife that he was going to call Abdullah, and she nodded approvingly. I liked this sharing. She was not a part of our conversation and was not always there, but her presence was felt. Ighbal used his mobile phone and arranged for Abdullah to meet me in his shop later that day. "The cost is between the two of you," he told me, "I do not get anything from this."
In the afternoon I came back and met Abdullah. He seemed knowledgeable and we agreed on the plan and places to see. He asked for 120 dollars. Based on what I had heard and read I was expecting fifty. "I am sure your services are worth that much," I said "but my budget is only for fifty." Abdullah did not say no, or yes. I added "and I will pay for the gas." Turning to Ighbal, I continued "and I would like to invite you to dinner tonight." Ighbal said that gas was expensive. Abdullah said that the gas would be about forty dollars. I was stuck.
That evening, Ighbal came to pick me up from the hotel. "Nice car," I said after climbing into his small four wheel drive. "Only eight thousand five hundred dollars," he responded. I thought I had misunderstood him, but he explained that, like many other cars on the Island, this was a used car bought in Dubai. I told him to choose the restaurant. He first took me to a place for drinks. He parked and we approached a counter. There were two men standing at the bar in the parking lot, drinking beer. He introduced them to me. One was the head of the local bank. Ighbal obviously felt good in showing that he knew important people; I gathered he felt the same in introducing his guest from the U.S. He asked me if I wanted to stay outside or go inside. I was as much interested to see the inside as I thought standing in a parking lot was not a fun way to have cocktails. The inside was another big lot with tables, several of them occupied by the local businessmen. During the day the place was used as a sports field.
We were served by a large woman. Ighbal gave the air of knowing his way around there. He leaned back, ordered a beer for me as I asked, and an alcoholic drink that came in a package for himself and a cigarette. As a Shiite he was not supposed to drink or smoke, he said. "But my uncle knows that I occasionally do. He disproves. My uncle never does. But he screws many women. I don't." Then he told me that after his wife delivered their daughter she was sick for some time. After many tests, the doctors told the couple that "for the next eight years" pregnancy would be dangerous for her. Ighbal said that he had accepted the order of forbearance and had been using condoms ever since. "Two more years remain," he gazed in the space toward a desired destination.
Ighbal's uncle mattered a lot to him, as he proceeded to tell me. Older, the uncle was the richest businessman on the Island, even though he was uneducated. He deployed his wealth to gain political protection. Ighbal took cover under that shield. "Nobody bothers me as they know my uncle." The uncle was shrewd. His father had been born on the Island, but even as a third generation they were still members of a small ethnic Indian minority. The uncle backed the prevailing politicians but forbad Ighbal to talk about politics. To me, Ighbal confided that he was worried about instability. He wanted to leave, not for himself, he said, but for his daughter. "There is no future here."
Ighbal was rich. American tourists were his best customers. They would buy jewelry. "I sell many of them about four or five thousand dollars worth of jewelry each." One of his referral sources was Abdullah. "I pay him ten percent." In partnership with his uncle, Ighbal had invested in businesses in Dubai, and owned two ships flying the Greek flag. He asked about immigration laws in the U.S. "How much do I have to have to be allowed in?" He must have inquired before.
For dinner, which I was buying, Ighbal took me to a resort owned by an Italian, "Nicola is my friend." Gated, this was quite a nice place outside Stone Town. The water of the Indian ocean caressed the beach onto which the restaurant was extended. The customers seemed to be all Europeans. There was a pleasing hum, and Frank Sinatra was singing. Ighbal chose a table on the empty beach, and proceeded to order food and drinks. We waited some time but were not served. Ighbal got impatient and suggested we go to another restaurant in the same compound. We drove there. It was closed and we came back. This time we sat at the bar. The petite African woman bartender with dyed hair and a big smile and dimples proved far more competent. Ighbal joked with her but told her "remember, I get my ten percent discount," adding his habitual "what?" She put our order in and half an hour later we had our food. The lobster that I ordered was disappointing and expensive.
As we drove back to my hotel, we passed a building with stores on the ground floor. "This is where I live," Ighbal pointed to the second floor. "You must come to dinner tomorrow night. My wife will cook. You know I almost did not come tonight, but my wife told me to go. She said you looked like a good man." I thanked him, but reminded him that I was going to stay on the other side of the Island the rest of my stay. He said he would arrange for my transportation. "It is only one hour and a half from there. You take the bus. I'll tell you all the details." He gave me his mobile phone number to call him "any time." I was noncommittal. He knew I thought coming back was impractical.
When we were saying goodbye at the hotel, Ighbal said he wanted me to introduce him to a good immigration lawyer in the U.S. when he was ready. He asked for my email address to contact me. "I have a million dollars in my account," he said. I had no reason to doubt him.
Abdullah and his Paradoxes
Abdullah was from the Omani tribe that ruled Zanzibar for ages until the middle of the last century, but he was very dark. This caused a big problem when Abdullah sent his father to ask for the hand of the girl he wanted to marry. The girl was "pale," the shade that bestowed preferential status in such matters. The couple liked each other, as Abdullah explained, even though they had hardly had any contact. The father's intervention was according to the customs, as was a month of "investigation" allowed to the girl's family. In that period they would ask about Abdullah: "what kind of family was he from, what job did he have, was he married, did he have children, had he ever been married, did he smoke, did he drink?" When the month was over, the girl's family asked for an extension. This made Abdullah's father mad. As suspected, Abdullah's dark color was the real cause of the hesitation. The father, on the other hand, was proud of his tribal pedigree. He did not grant the extension. The suitor failed.
Some time later, Abdullah's grandmother asked him to do her a favor and take a delivery to some relatives in the mainland of Tanzania. Abdullah liked her and complied. The relatives invited him to dinner. In the other room there were two young women. When Abdullah came back to Zanzibar, the grandmother asked Abdullah if he saw the women. He said yes. She said, "Well, which one did you like?" Only then Abdullah realized that the trip was arranged so that he would select one of those two sisters as his wife. He chose the older one because that was the better custom; "families want the older to get married first."
During this month of investigation, the grandmother would ask Abdullah to telephone the relatives for her. In this guise he was allowed to hear the voice of his prospective bride who would take the receiver only to say she would fetch her mother. After his family paid the dowry, the girl's mother told Abdullah he could avoid the pretense and call the girl directly. Now the girl wanted to see him as she had not paid attention to him on his first visit because she had not been told about the scheme. He went back; the girl approved; the investigation was successful as the girl's mother and Abdullah's grandmother had fixed it.
The marriage, however, was costly for Abdullah. Not only does the groom's side have to pay the dowry and all the costs of the wedding, he has to buy new household appliances. Abdullah's solution to his financial woes was to go to Dubai and save the money he would earn by working there to buy a used car and open his own tour business. It helped that his stepbrother had an auto mechanic shop in Dubai.
Abdullah did not know much about cars, but he was a quick learner, and "you had to know just a few types of basic repairs" to be productive. In two weeks he was among the best in the shop. But it was hard work, "long hours in a very hot desert." Life was also very monotonous. He lived in the same room with three Pakistani mechanics. They woke up early in the morning and had a modest breakfast and little for lunch, cooked big dinners and went to bed to repeat the same the next day. The food was bad -"not fresh as in Zanzibar"- and expensive. Abdullah also missed his wife because he could not call her. He learned that long distance calls were very costly after he blew much of his first month's salary in the first week of daily phone calls. Abdullah was forced to ask for an advance which made him realize that his plan to save money was unrealistic.
As Abdullah itemized his expenses to explain, the two hundred dollars a month he was making in Dubai left him nothing to send home. He could not expect his brother to pay more as he was already being paid twice as much as the Pakistanis. "The problem was cheap labor," Abdullah declared to me. He called his father to say he wanted to return and once more caused the old man anguish. He was accused of being a wimp, "you are homesick." What was more, this was the view shared by his wife who admonished him to stay for two years. Abdullah, however, returned after only two months.
We were having fish for lunch in the local café at the southern tip of the Island against the backdrop of some fluffy white clouds in the blue sky, lapping blue-green waters of the ocean, and the skinny branches of the palms gently moving in the breeze. I asked Abdullah where in the world he would like to live if he had his choice. "Where would I want to live?" he repeated the question as is customary for East Africans before answering. "In Zanzibar," he said presently, "but first I want to go to England to earn and save some money to bring back. I am willing to work very hard, twelve hours a day. I know some people there. I could earn five pounds an hour. I could save enough to open my own tour business here." I liked Abdullah for not giving up his aspirations. In this off-season, he was learning Spanish while taking the required refresher classes for tour guides.
South of Zanzibar Town a stretch of the road was shouldered by two long rows of mango trees. When I commented on the beauty of them, Abdullah said there was a story behind those trees. "Once there was a princess, called Khaleh, who would not get married," Abdullah began. "She moved to a palace on the coast near here. Every night she would have a handsome young local man brought to the palace to sleep with her. The man would be told to leave at down from a back door. The Princess's private guard would be waiting there and would cut off the young man's head. The heads would then be buried on this road and a mango tree would be planted over each. This went on in secret, until one morning when the executioner recognized that day's sacrificial stud: he was his brother. He spared his life and escaped with him." The macabre Shaherazad pleasure venture stopped. Abdullah did not know what happened to the Princess.
Abdullah was your "knowledgeable guide." As soon as we got started he gave figures, about the length and width of the island; the ethnic and religious breakdown of the population -five percent Christian, one percent Hindu, the rest Muslim, mostly Sunni, but also Shiites of various sects-; the rate of "unemployment," meaning those without salaried jobs -forty two percent; and the history of the Omani Sultanate -the last one being Jamshid who was sent to exile in England only four months after his coronation in 1964.
The revolution was led by the Afro-Shirazi party. The "Shirazis" claim to be descendants of traders who long ago came from Persia. Abdullah said they are now mostly in three areas: the islands of Pemba and Tumbatu, respectively, north and west of the Zanzibar island, and in the south of Zanzibar island itself where the major town is Kizimkazi. Abdullah thought that name was the combined names of the two Persian Gulf islands of Kish and Ghishm. Abdullah took me to the 12th century mosque there to read a sign "in Persian writing." It was, in fact, Arabic in Kufi script. The sign at another famous monument, the Persian Baths, said that they were built by the Sultan in 1850 for his wife, the daughter of the "Irish Shah" of Persia. This was also misleading as the ruling Persian monarch at the time was a nineteen year old, named Nasir al-Din Shah. Nor was his predecessor Irish or called "Irish."
I noted that the locals in Stone Town used the word kaka to mean a friend, as the original Shirazis still do in Iran. Abdullah also told me of the Zanzibar Shirazis customs and lore. He talked about the big Shirazi celebration of "Banda" in the south of the Island. "It marks the new year. It takes place at the end of June. It goes on for four days. Women dance and men whip. The motreb play the Taarab music. Men could sleep with any woman who is loose in the Banda ceremonies." Threatening infidelity during Banda, according to Abdullah, was not uncommon in conjugal arguments of the Shirazis.
Abdullah's seemingly fantastic Banda, it turns out, was his depiction of the Festival of Mwaka Kogwa -literally "New Year" in the local Swahili- which is celebrated with varying rituals in many villages in Zanzibar Island, but most elaborately in the southern village of Makunduchi. According to Tanzanian tourist authorities and eyewitness accounts, Mwaka Kogwa which is also called Nairuzi -from the Persian word norooz or new year- marks the end of the harvest season in the third week of July. Its symbolic rituals combine elements from Zoroastrianism, Islam, and indigenous traditions. In play-fight, men beat each other to vent their aggressions. Real weapons were used in the past but now banana leaves are preferred. The women provoke the men by moving around the field singing while dressed in their finest attire. It is believed that since everyone thus gets a chance to vent their feelings, there would be no conflict in the community in the coming year. The past year's misunderstandings are exorcized, and the new year can start with a clean slate and in harmony. Following the fights and dances, the mganga, or traditional healer, lights a small coconut thatch hut on fire. The ritual burning of the hut is aimed at avoiding breakout of fire and diseases in the village. The local word for such a hut is banda.
The Sikhs of Kericho
You were struck by the great deference paid to this man. As he strode near, conversations were stopped and people stood in respect, with their hands held in front. A bevy of photographers shot pictures. This was repeated enumerable times in the four days I spent among the Sikhs in Kericho, a provincial town in Kenya's tea plantations.
To the novice eyes he did not look any different from other Sikhs as all wore long beards and turban and were Punjabis. Babaji, however, was special. His physical presence was palpable. His features were strong, his eyes were warm, his gaze was penetrating but inviting, he was erect and athletic, and he walked with grace. He had a good deep voice; he was a good public speaker; and he was an attentive listener. Babaji also had a handsome, intelligent, and kindly wife.
To his community, Babaji was an avuncular, engaged, and active Guru. Born in East Africa and now residing in Birmingham, England, Babaji had been an engineer whose long service to this sect of the Sikhs had earned his anointment to their top position. He had capped his accomplishments with a remarkable monument, the Kericho Gudwara which was more than merely a temple. Massive, four-stories high with three cavernous prayer halls and more than thirty guest rooms and additional dormitories capable of accommodating another hundred persons and equipped with kitchen and dining rooms to feed them all, this edifice of Indian architecture unavoidably evoked the Taj Mahal, complete with the front garden and fountains.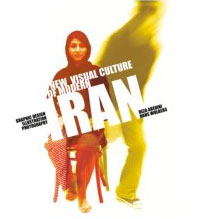 The Sikhs' Scripture was their Guru, but Babaji, Dear Father, was their commander of faith. To listen to them, it was his sheer will that created the Gudwara. The general contractor told me that he quit his busy job in the UK to supervise the construction when asked by Babaji; the chief electric engineer told me of the nearly impossible rush to install the systems and the magnificent chandeliers when Babaji flew him in; the landscape architect told me of the night Babaji stopped him on the road from Nairobi as they drove to complete the design of the Gudwara gardens. "Look at the stars," Babaji said "on that dark night. Is there anything more beautiful than this?" My interlocutor was recalling in affection and reverence; and that was also the tone used by the others who related their personal encounters with Babaji. I asked Babaji, "who was the project manager for this complicated work of volunteers?" He pointed to the sky, "He was!" The expected modesty came across as genuine, his spiritually not feigned.
Before sunrise, I attended the prayers in the Gudwara's small chapel. Babaji did not lead; he participated. Hymns from the scripture were sung, accompanied by the music of Punjabi instruments. Then Babaji got up and served us soft warm sweets made from wheat which he cupped from a bowl.
Feeding others is a tradition of these Sikhs. The Gudwara was the host for an international conference on Africa and globalization with some forty speakers. Our meals were cooked and served by two dozen Sikhs who were volunteering their time. Many were successful professionals from Birmingham with roots in East Africa. Although unrelated, they seemed like a big family on a retreat. The "office" in the Gudwara was a small living room with couches on which the techis and other young volunteers would take naps. The informality was infectious and I talked up close and personal to a few.
Uganda's treatment of its prosperous Indian community during Idi Amin's rule had reverberated in Kenya. Although the Kenyans attitude were better now, only one of the three daughters of the successful businessmen, CJ, who had gone to study in England, had decided to return to help him out. "I don't feel insecure here," Indish told me as she described how much more challenging her current job was than the professional position she had held in England. She was running a vast beach resort on the Indian Ocean, given to her by his father. She had smartly integrated her two worlds. In the Gudwara she wore saris, but she donned stylish manager's beachwear in her hotel where she instructed her crew with poise in the lobby and dined at ease with the Sikh dignitaries in the restaurant.
We were told that the local Africans had an open invitation to eat at the Kericho Gudwara and some joined us at lunch. I met the pharmacist in my walk through town who told me that he had come to a few of the presentations at our conference. The local politicians were invited to the opening. As a more significant gesture in community relations, while we were there the Sikhs broke ground for a new school dedicated to local students. The Vice President of Kenya was invited for this. He arrived in the dust just after a herd of cows crossed the dirt road, and he dug in the shovel as some thirty African children in ragged clothes watched. He wore red shoes.
James, an American professor at a major university in Nairobi was present with a skeptical frown. To my queries, he responded, "the Africans resent and hate the Sikhs." Africans guarded the gates of the Kericho Gudwara. In the Makindu Gudwara in the south which had just celebrated its 100th anniversary, all of the work was done by two shifts of ten Africans living in servants' quarters on he compound. Next door was a mosque where worshipers were all Africans. There are no Sikh Africans; the Sikhs do not convert others.
The Masai Experience
As we approached their village, several young Masai men were herding some fifteen cows. When we got closer, a group of Masai women were running. "They think we are the ranger enforcing the ban on collecting firewood, or coming to warn them about dangerous wild animals sighted nearby," our driver explained. But the women ran to us in their colorful costumes to welcome us.
The village chief was waiting for us at the entrance to the village. At sixty two, he was the eldest. He took fifteen dollars from each of us before allowing us in the village. He introduced his son who was a school teacher to be our guide.
The village consisted of some twenty small mud houses arranged around a big dirt lot where the cows were kept at night. There were fences made from tree branches around the compound to protect against the animals. Each wife of the polygamous men had her separate hut. Inside the hut was dark with a bed in the larger area, and a smaller area where young animals were kept. Food was cooked on the hearth dug on the floor. There was no toilet; the outdoors was used.
We were asked if we wanted to try the traditional Masai drink cow milk mixed with blood. We said yes. This was apparently a surprising reply. They could not serve the drink, they said "because the cows were out in the field." Now the women appeared in the central area and sang for us. We joined them and hummed along. Then we were led to an outside lot where the women had spread souvenirs to sell; nothing you could not find in other shops. The prices were the same too. The women were experienced in bargaining.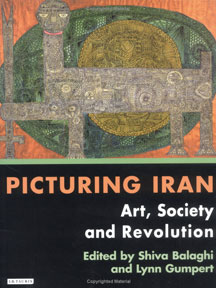 The B&B View and the Alternative
Much of the academic world recognizes Professor Ali Mazrui as the expert on Africa. Even his rival, Professor Wole Soyinka has admitted this. When I mentioned Soyinka's attack on Mazrui's criticism of Henry Louis Gates' television documentary on Africa, Mazrui chuckled, "Soyinka had not even seen that documentary." Mazrui, on the other hand, became a household name in the world with his own 1986 television documentary on Africa which was jointly produced by the BBC and the PBS. At our Kericho international conference, Mazrui was clearly the star. His talk, on the subject of religious tolerance in Africa, was by far the best. Clad in a local shirt, Mazrui was the object of near adulation by African dignitaries present, not a few of whom had been his students. The one he acknowledged was Kenya's Minister of Planning who followed Mazrui on the podium. Speaking of brain drain, the Minister gave Mazrui, who now lives mostly in the U.S., a back-handed compliment that he continued to be helpful to Africa's cause even abroad. Mazrui passed an opportunity to respond. Instead, he summarized the two current views on Africa held abroad: the optimistic "B&B" -the Willy Brandt Commission and Tony Blair Commission- view which calls for more foreign aid, and the pessimistic "other" view which essentially does not see any hope for African development in the foreseeable future.
A few days later, on a balmy evening at a Paje resort in Zanzibar, I recalled Mazrui's dichotomy as the framework for soliciting comments by my four young dinner companions who were in Africa to provide foreign assistance. On short vacation, they were a couple, husband and wife, American Peace Corp volunteers located in Ghana, and two women who worked for the UN, the American in Ghana and the Englishwoman in northern Kenya. The American was petite and pretty, with an excellent academic pedigree; the Englishwoman was an Oxford graduate and spoke softly to indicate social pedigree. The husband and wife had been engineers in Austin, Texas. His parents were also with us on a visit from Colorado, and happened to mention that they were supporters of President Roland Reagan. I wondered what brought these four unlikely candidates to their assignment of helping Africa.
Their answers were not quite responsive. There were inconveniences but living in Africa was not hard, they said. They did not seem to have a sense of mission. A job and spending time in a foreign country were enough to keep them there. They talked about what should be done to improve the lots of Africans only in abstract, ideal terms. I asked their views about the problems that existed and realistic solutions based on actual resources. Their replies focused too much on the specific problems they encountered in Africa to allow an overall outlook. They did not fall neatly in either of Mazrui's categories. Comment
About
Keyvan Tabari is an international lawyer in San Francisco. He holds a PhD and a JD, and has taught at Colby College, the University of Colorado, and the University of Tehran. The information contained in this article may not be published, broadcast, rewritten, or otherwise distributed without the prior written authorization of Keyvan Tabari.