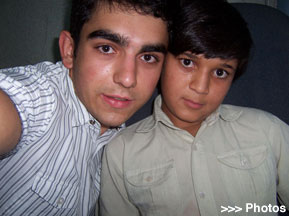 Faal foroosh
I decided to do everything in my power to help less fortunate children
Maziyar Kahali
July 27, 2006
iranian.com
"Please agha, please buy a Faal" it just 200 tomans!"
As we walked in former Pahlavi Avenue it was the fifth "faal foroosh" that confronted me. It hurt me as people walked by ignoring the small children as if they did not even exist. It hurt me to know one of the richest countries on earth, the biggest oil supplier after Saudi Arabia, deals with so much poverty, most of its victims being its innocent children. It was my second trip to Iran after five years; when I moved to California I was probably the same age of one the kids who had a "Morgheh Eshgh" in hand >>> Photos
As we walked out of restaurant with some of my old pals, another "street child" approached me, he looked very young, as I kneeled down to speak to him; my best friend Farid told the others "bazam heseh ensan doostanash gol kard". I asked for his name, he was hesitant at first "agha nemikhari velam kon torokhodah" after I bought the "faal' he told me that his name was Ali and he was eight. He was awfully uncomfortable talking to me, and he kept looking toward the other side of the street.
I asked what grade he was in and he told me that he doesn't go to school. When I asked him why, he said "I don't have the card, I'm an Afghan". This was one of the most moving moments of my life, I could not comprehend how a child can be denied education just because of his race; maybe I was becoming "too American" as my grandma always says.
On a "darbast' taxi to our home, the driver asked why I'm so "pakar". I did not know what to tell him. I was tired of feeling sorry for the problems of my country, I wanted to make a change, I was tired of waiting for others, for the adults to take the first step.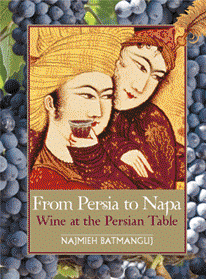 The next morning I went to the Shoush Sq. I had read articles about a school there for the street children. It was called "Khaneyeh Koudakeh Shoush" a school specializing in educating and protecting the street children regardless of their age and heritage. As I entered the school a couple of children around seven and eight approached me, not saying anything but just smiling and staring at me.
I asked one of them where the office was and he told me to follow him. The person in charge was one of the most exceptional human beings I had seen in a long long time. With his busy schedule he talked to me for a good chunk of an hour and he answered all of my questions. He told me about some of the problems that they had providing for the children because of the low funding for equipments needed to educate and keep busy the hundred of children that come to that facility each day.
As we walked around in the small school, for the first time in my life I got a sense of hope not a sense of sorrow watching the less fortunate children of my hometown. It was watching them having fun with the most basic equipments that I truly understood how little it takes to make a child smile. As I watched the kids practice their simple play in drama class, I decided to do everything in my power to help these children enjoy their time in this facility even more.
When I was leaving I asked for a few drawings of the children to bring back to the states to raise some money to help this facility.
Anyone interested in purchasing these drawings can contact me and can be sure that all of the profit would go straight to "Khaneyeh Koudakeh Shoush". Each drawing with frame costs $10 and anyone with additional help should know that their generosity would go a long way in an Iranian's life.
To know more about this facility or my new charity called Hami you can contact me, or go to www.irsprc.org. Comment