Why Rock? Why Ghormeh Sabzi
"The only reason we are here today playing this music is the love we feel for it."

By Nima Kasraie
September 25, 2002
The Iranian

In a small, old house near Gorgan Square in Tehran lies the Tavassoli family residence, the place where the rock band Pezhvak was born and has recorded its songs.

The "recording studio" -- two rooms on the first floor of the house -- is a must see. The walls are covered with shooneh tokhm-morgh empty egg cartrons to minimize sound levels for the neighbors, while providing a suitable acoustic setting. Then there is a PC sitting in the corner which is connected to a synthesizer keyboard and recording devices.

Since the band does not fit in one room, the guitarists and the drummer have to play in the next room while keyboardist Hamid Tavassoli, follows next door. Tea and coffee are ready 24-7, especially for late night jamming.

Pezhvak performs nonvocal music by Santana and Joe Satraini as well as vocal music by Pink Floyd, at concerts in Tehran and Kish Islandn. It has gone through incredibly tough times (aka badbakhtee) to reach where it is now.

At times, band members have had to borrow instruments from friends for their concerts and were even arrested once by the police while attaching their concert posters on walls in Tehran. And when they do have concerts, one can easily notice the restrictions imposed on them: No rythmic body movements on or off stage, and no performances in large venues.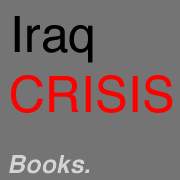 Their greatest difficulty, however, has been getting permission from the Ministry of Guidance for concerts and album production. "Why Rock?" is the ministry's big question. Indeed, the major reason why O-Hum, another popular Rock band from Tehran, was unable to produce and release its recordings was "adam e tanaasob e farhangi" (cultural incompatibility).

O-Hum has built a large following in Iran ever since they produced Rock songs with lyrics straight off of Divan e Hafez. I've always wondered what religious singers (nohe aaraa) from the days of the Iran-Iraq war would say if they heard O-Hum's version of "Alaa Yaa Ayyohas-Saaghi"!

After O-Hum was denied permission to work a few months ago because of its music, band singer and songwriter Shahram Sharbaf and guitarist Shahrokh Izadkhah finally left Iran, and the band is planing to continue its musical journey from freeworld Canada. [See The hum before the storm]

Back home in Iran, Pezhvak's drummer, Amir Tavassoli, points out: "Music is a global language. Asking me why I like this music is like me asking them why do they like Ghormeh Sabzi? People don't understand that this music is a global movement and has nothing to do with the ideology of some particular person in the west".

Naveed Zolfaghar, the band's percussionist, adds: "Rock is like a large container that can hold different cultures and ethnic mentalities. Besides, if Joe Satriani uses eastern themes in his music, does anybody go up to him and accuse his work of 'incompatibility with American culture'?"


"The only reason we are here today playing this music is the love we feel for it. Without it, we would die" says Hamid, who is also a computer engineer by training. "Nobody asks all these new musicians who are suddenly popping up everywhere, where have you been in the 20 years since the revolution? Nobody asks us where did you learn playing this music? How did you learn it. How the hell did you master it," wrote one music critic about Pezhvak.

Amir adds, "Just as 20 million votes gave birth to a new socio-political movement in our society, the presence of numerous young people playing and willing to learn this music in Iran will give birth to a new cultural movement in our society. Then will the authorities realize that this music is not imported, but rather is a novel cultural movement, a cultural reality, a cultural transformation?"

Iran's music community has gone through some fundamental changes since the first days of Khatami's presidency five years ago. It remains to be seen whether Iran will be able to retain this newly emerged generation of gifted musicians, or if they will be forced to join professionals, academics, intellectuals, journalists, and students in pursuit of freedom of expression and better days abroad.